The Born & Sant Pere
Explore some of Barcelona's prettiest streets and most magical architecture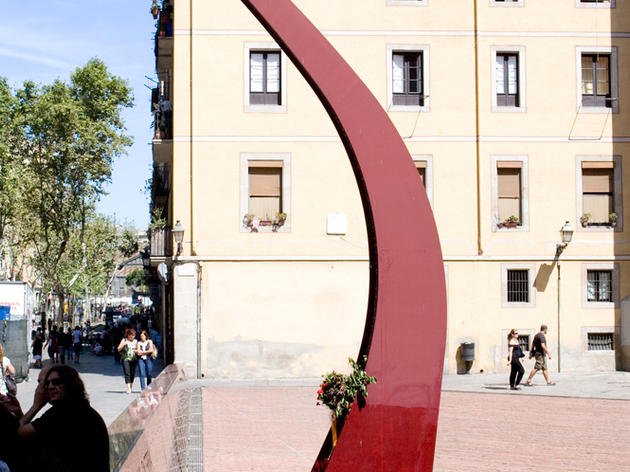 The Born and Sant Pere are two districts divided by C/Princesa. The pedestrianised Passeig del Born, the Born's main artery, is one of Barcelona's prettiest thoroughfares, bookended by a magnificent 19th-century market building and a glorious 14th-century church. Highlights of the slightly scruffier Sant Pere include Domènech i Montaner's magical Palau de la Música.
Necklaces, bracelets and rings with a story to tell, hand-made from all kinds of old, broken and outdated items are what you can expect to find in the shop and workshop of Ena Macana, a multi-disciplinary artist who makes thought-provoking fashion accessories.
Knitted amigurumi dolls (here re-christened as Cookonoflis and Titoluigi) take pride of place in El Calaix, the boutique of Patricia Vigussà. They stock a collection by Pepa Loves and accessories by La Mouchette, and have all you need for crochet. They also organise knitting classes.
The owners of My Beautiful Parking fell in love with fixed-gear bicycles and decided to change the direction of the business. But what makes them stand out from the rest is that, instead of working with factory-built bikes, they offer tailor-made bikes to their clients.
The cafeteria at the Estació de França is popular both with early-risers and all-night revellers. The décor resembles a kind of jazz club, with its four-metre-high plants rising to the ceiling, and little tables with iron legs. During the day, it functions as a breakfast bar and restaurant. The early evening brings out its charm, and they offer nightly meals with shows at weekends. After midnight it transforms into a lounge bar.
Looking for a rock club in Barcelona? Two words: Magic Club. It's the spot that rock freaks flock to en masse when they realise that they've fallen for the traps and lies of the modern world, or just when they feel like getting drunk and dancing to the Dictators. Since its opening in 1976, Magic has seen it all: counterculture, punk, new wave. From the mid-'90s up to the last decade the club led a double life as a concert hall. Johnny Thunders, Hellacopters, the best of the world's high-energy rock set the tiny stage on fire. Now, by city law, the venue only serves as a club, welcoming the pop-wearing into its open rocker arms. It's a little microcosm where you can dance out the weekends in perpetual darkness until 6 in the morning on the two dancefloors.
The American owner of The Glass Bar set out to bring a bit of the Manhattan-style cocktail bar to the Born in Barcelona. And that's just what he's done with this space where black and fuchsia live happily alongside forged metal furniture. If you're looking a spot for a post-workday tipple that reminds you of 'Sex and the City' (minus the ubiquitous cigarettes of days gone by, of course), where you can relax in a spacious chill-out zone, this is it. Be sure to have a look at the artwork for sale hanging on the walls.
This sprawling space on C/Comerç has an air of exclusivity about it, but you can still get tapas in the form of finger food to start off your night. There's a decent selection of DJ-spun house music, wall to wall beautiful people and laser lighting effects, in case the earth is still feeling a bit too stable underfoot.