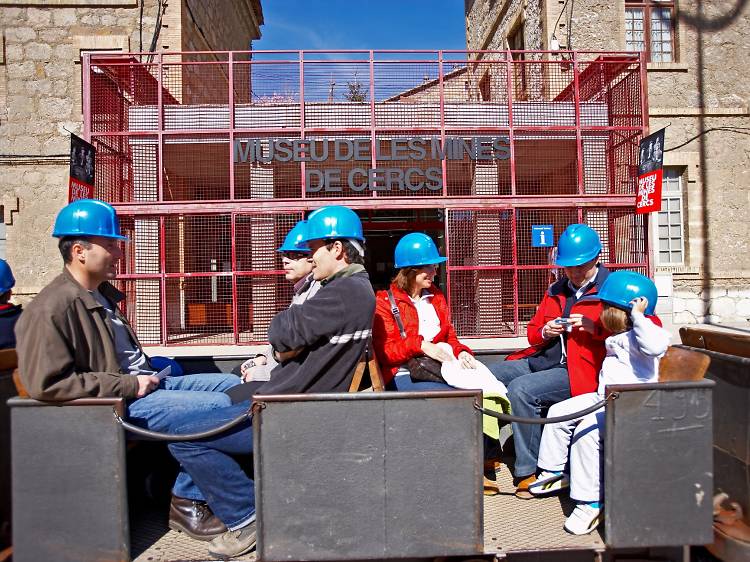 Day 1: The hard working life of a miner
Your first destination today is Sant Corneli de Cercs. Here, at 920 metres above sea level, the mining company Carbones de Berga, SA brought life to the town for 140 years. But with that life came death as well: as you can imagine, the miners' working conditions were difficult and dangerous, and unfortunately, many lives were lost underground. Visiting the Cercs Mines is a good way of remembering and paying tribute to them, while at the same time, learning a lot about coal mining and life in a mining town. This was one of the most important mining towns in Catalonia, with a peak population of 3,000, though nowadays that number has dwindled to barely 100.
But before going down the mine, check out the museum, which will provide you with a comprehensive and informative insight into the town, complete with reproductions of a school classroom and a dispensary, as well as audiovisual presentations on the two most important miners' protests that took place in the area in 1932 and 1977. You can also visit a re-creation of a miner's cottage from the 1940s and watch an audiovisual presentation on the Alt Berguedà mining region. Some years ago, the museum's permanent exhibitions were expanded by the incorporation of The Spectacle of the Mine, showing the two mining systems currently in use – underground and open-pit mining – explained by archaeologists from the future using holograms and innovative sound and image effects including 3D resources and a role play with interactive projections.
Then it's time to leave virtual reality behind, put on your hard hats and board the train to descend to the real coal mine.