Things to Do
Your guide to the best museums, galleries, sights and attractions in Berlin
Recommended Berlin museums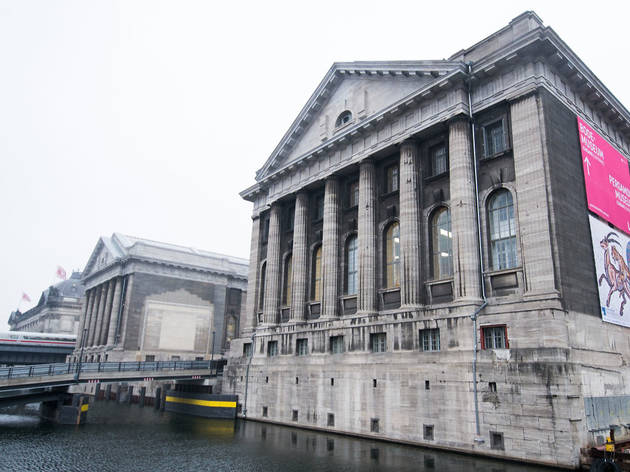 Pergamonmuseum
One of the world's major archaeological museums, the Pergamon should not be missed. Its treasures, comprising some of the Antikensammlung (Collection of Classical Antiquities; the rest is in the Altes Museum) and the Vorderasiastisches Museum (Museum of Near Eastern Antiquities), contain three major draws. The first is the Hellenistic Pergamon Altar, dating from 170-159 BC; huge as it is, the museum's partial re-creation represents only one third of its original size. In an adjoining room, and even more architecturally impressive, is the towering two-storey Roman Market Gate of Miletus (29m/95ft wide and almost 17m/56ft high), erected in AD 120. This leads through to the third of the big attractions - the extraordinary blue and ochre tiled Gate of Ishtar and the Babylonian Processional Street, dating from the reign of King Nebuchadnezzar (605-562 BC). There are plenty of other gems in the museum that are also worth seeking out, including some stunning Assyrian reliefs. The museum is also now home to the Museum für Islamische Kunst (Museum of Islamic Art), which takes up some 14 rooms in the southern wing. The collection is wide ranging, including applied arts, crafts, books and architectural details from the eighth to the 19th centuries. Entrance is included in the overall admission price, as is an excellent audio guide. There are temporary exhibitions too. Check website for details.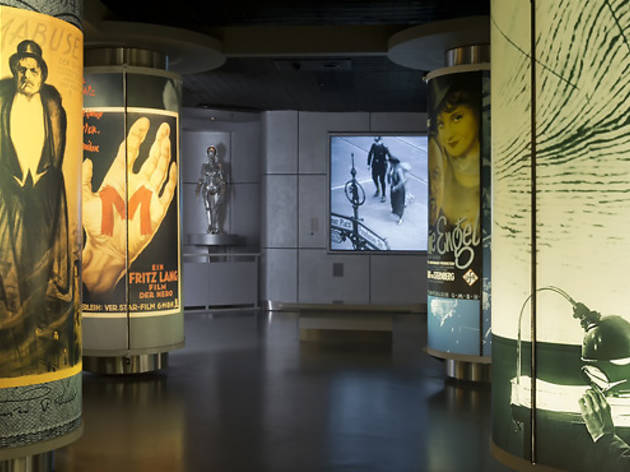 Filmmuseum Berlin
Ask five German film enthusiasts about the state of contemporary German cinema and be prepared for five different responses. Local buffs agree, however, that the Deutsche Kinemathek gives a consistent account of the story of German cinema. Thirteen rooms contain over 1,000 films, scripts, documentation, props, costumes and other memorabilia – the exhibition takes us from cinema's earliest, flickering manifestations to the industry's Weimar-era heyday and through veering ideological extremes (via didactic Nazi and DDR-era propagandist productions) to the present day, with substantial coverage of Marlene Dietrich to boot. Situated in the unlovely neon and concrete environs of Potsdamer Platz, this expansive museum is an absorbing and entertaining experience.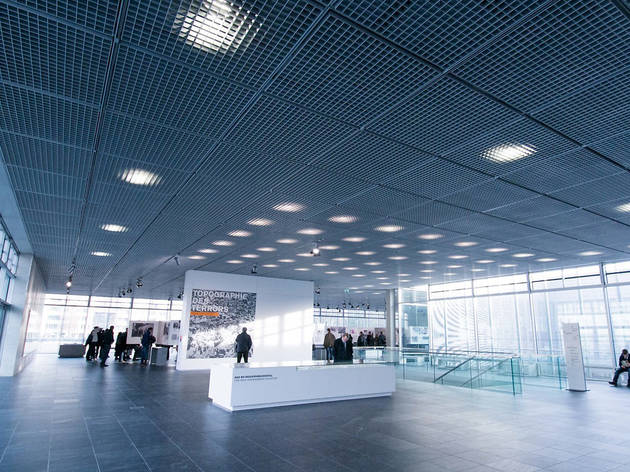 Topographie des Terrors
Topographie des Terrors, or the Topography of Terror, provides a frank account of the Nazis' Secret State Police Office, which occupied the site next to the Martin Gropius Bau in central Mitte between 1933 and 1945. The subterranean museum is itself located in the former Gestapo torture cells. Today, through its vast quantity of documentation, the museum serves to provide an overview not only of the Secret Service, but the wider story of the Nazis' rise to power; it is a chilling exploration of the past. A short section of the Berlin Wall remains standing nearby, testament to another era of political dogma and repression.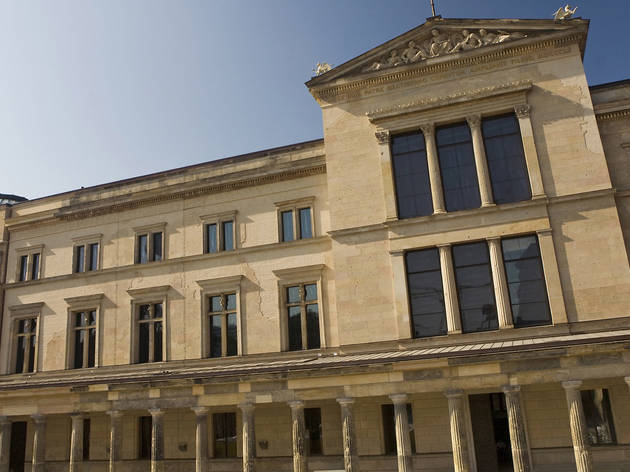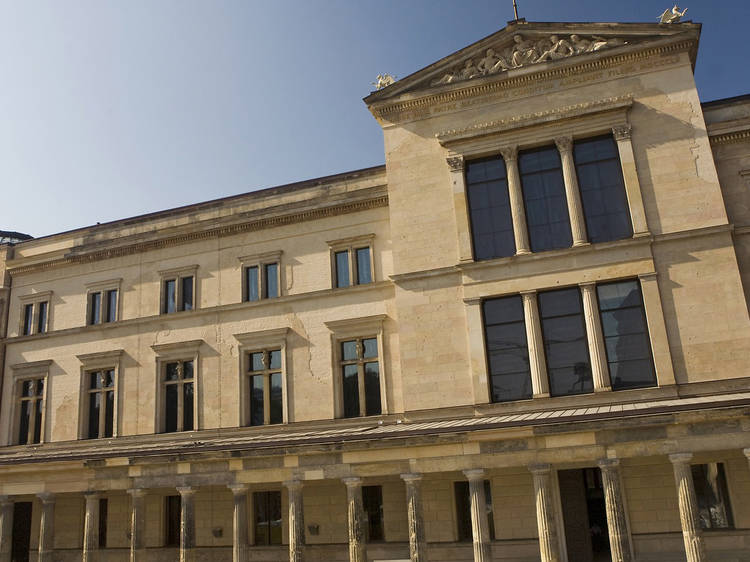 Neues Museum
Finally reopened in 2009 after extensive remodelling by the British architect David Chipperfield, this stunning building now houses the Egyptian Museum and Papyrus Collection, the Museum of Prehistory and Early History and various artefacts from the Collection of Classical Antiquities. The museum's most famous object is the bust of the Egyptian queen, Nefertiti, which Germany refuses to return to Egypt despite repeated requests, and the skull of the Neanderthal from Le Moustier. The Museum für Vor- und Frühgeschichte (Prehistory & Early History), which traces the evolution of homo sapiens from 1,000,000 BC to the Bronze Age, has among its highlights reproductions (and some originals) of Heinrich Schliemann's famous treasure of ancient Troy, including works of ceramics and gold, as well as weaponry. Keep an eye out also for the sixth-century BC grave of a girl buried with a gold coin in her mouth. Information is available in English. The Neues Museum has become such a hit that the museum authorities have had to limit visitor numbers by issuing timed tickets – book in advance if you can, and turn up within a half hour of the time you are given. You can sometimes buy tickets at the counter, but don't count on it.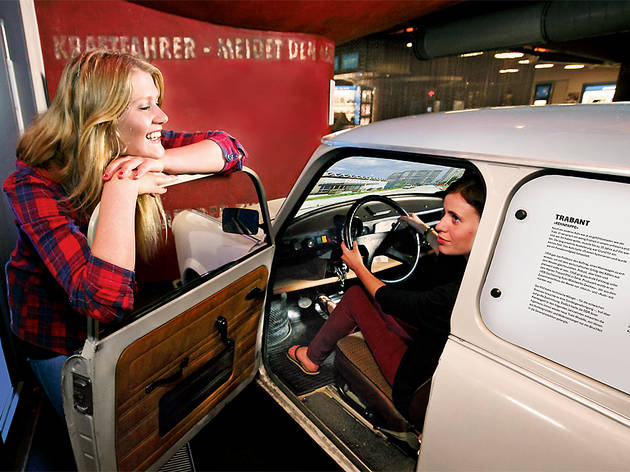 DDR Museum
This is 'Ostalgia' in action. Touch screens, sound effects and even the 'DDR Game' mean that the more distasteful aspects of East German life are cheerfully glossed over. The museum is essentially a collection of DDR memorabilia, from travel tickets to Palast der Republik serviettes. Climb inside the Trabi or sit on a DDR couch in a DDR living room where you can watch DDR TV. Information on the Stasi gets the interactive treatment too - you can pretend to be a Stasi officer and listen in on a bugged flat.
SEE MORE Berlin MUSEUMS
Family-friendly things to do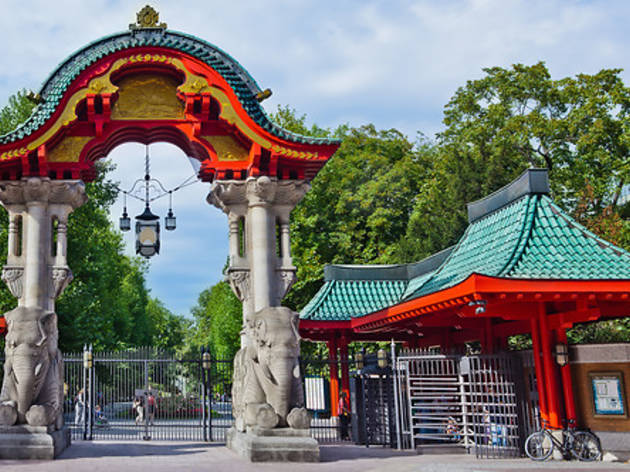 Zoologischer Garten & Aquarium
Germany's oldest zoo was opened in 1841 to designs by Martin Lichtenstein and Peter Joseph Lenné. With almost 14,000 creatures, it's one of the world's most important zoos, with more endangered species in its collection than any in Europe except Antwerp's. It's beautifully landscaped, with lots of architectural oddities, and there are plenty of places for a coffee, beer or snack. Enter the aquarium from within the zoo or through its own entrance at Budapester Strasse 32 by the Elephant Gate. More than 500 species are arranged over three floors, and it's a good option for a rainy day. On the ground floor are the fish (including some impressive sharks); on the first you'll find reptiles (the crocodile hall is the highlight); while insects and amphibians occupy the second. The dark corridors and liquid ambience, with tanks lit from within and curious aquarian creatures floating by, are as absorbing as an art exhibit. Elsewhere, the baby polar bear Knut has become one of Berlin's major tourist attractions.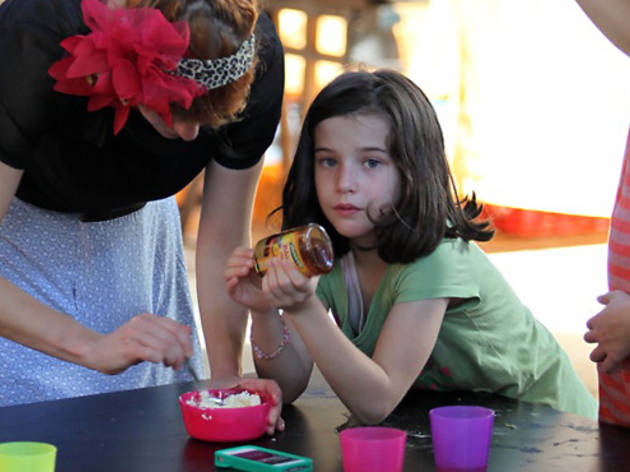 Markthalle IX
There were originally 14 covered municipal markets opened in the late 19th century to replace the traditional outdoor varieties and increase hygiene standards. Most disappeared and this listed building was going to be sold to developers in 2009 when a trio of local residents decided to launch a campaign to save it. A few years later, the Markthalle reopened to much fanfare, with stalls serving up beautiful heritage vegetables and locally sourced meats. It's also home to the excellent Heidenpeters microbrewery, with its changing selection of hoppy pale ales, and the traditional Sironi bakery from Milan. Closely aligned with the Slow Food movement, they host regular themed events like Cheese Berlin, which sells a multitude of artisan European cheeses, as well as the popular Street Food Thursday evenings (Thursdays 5pm-10pm).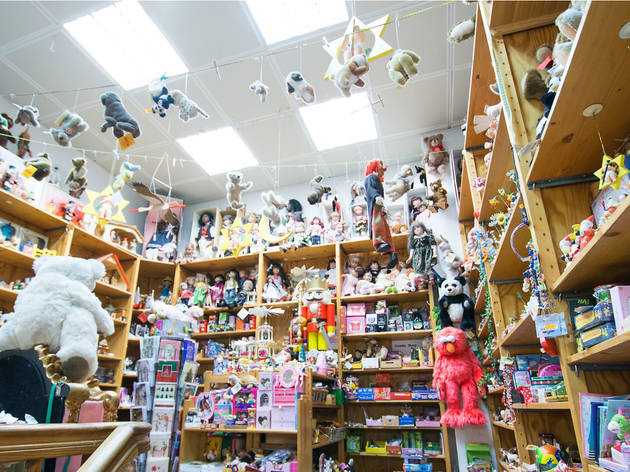 v.Kloeden
Germany is proud of its toy-making tradition, and puts an emphasis on alternative education for children. V.Kloeden is a charming shop in West Berlin that proves that educational toys don't need to be boring. There are shelves of picture books, some handily in both German and English for bilingual families, and even Asterix comics in Latin for particularly adventurous parents. It's rammed with toys of all sorts too – wooden Brio train sets, eerily lifelike Käthe Kruse dolls, Kersa puppets as well as more practical kit like rocking horses, detective sets and Little Prince suitcases.