Jamaica Plain neighborhood guide
Discover the best local restaurants and bars, arts and entertainment and things to do in Jamaica Plain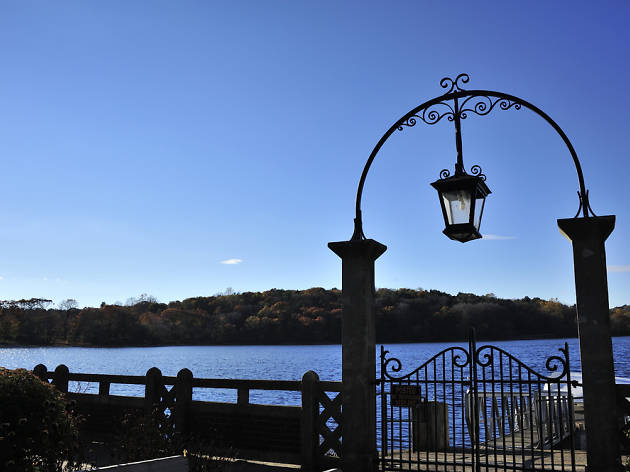 Jamaica Plain has been evolving for decades. Trendy restaurants and bars such as the Centre Street Café and Ten Tables sit alongside Latino bakeries and barber shops. Landmark Irish pub Doyle's, sporting atmospheric murals of colonial times, has been drawing politicos for decades—former mayor Thomas Menino is a regular. Art studios abound; once a year, many open to the public for the Jamaica Plain Open Studios weekend. The main drag, Centre Street, is especially vibrant, with murals decorating the sides of buildings.

Restaurants and bars in Jamaica Plain
Museums and galleries in Jamaica Plain
The name really says it all. This Jamaica Plain art space it not much more than a deep but narrow storefront on South Street that once housed a TV repair shop. Luckily for JP residents and the rest of us, the Hallway we know and love today has been completely renovated into a gallery space that hosts quality shows from local artists. The shape of the place lends itself to casual browsing—the small space is equally accessible to the curious passerby as to the more serious art fan.
Read more
Shopping in Jamaica Plain
The most varied and laid-back of Boston's local thrift stores is 40 South Street (née Gumshoe). Run by local rock legend Hilken Mancini, it walks the line between vintage and thrift so adeptly, you'd be hard pressed to know there was ever a line there to begin with. You can find clothing-era representation from the '50s to the '90s, and all of it is high quality, clean, and moderately priced. If you're looking for a plaid shirt or a pair of jeans, then you have definitely come to the right place—their selection is almost overwhelming, but in the best way possible.
Read more