In New England, there are certain rivalries we've come to know since birth: Red Sox vs. Yankees; Dunkin' vs. Starbucks; and—perhaps the most controversial of all—the cold lobster roll vs. hot lobster roll.
It's fair to say that in The Hub, many of us would unequivocally scream "Yankees suck!" into a crowd of overly proud New Yorkers and would rather sip a regular iced coffee from Dunkies than some dinky venti drink any day of the year. However, it seems that the Great Lobster Roll Debate remains a point of contention in our city and has created a rift between us and some of our fellow Bostonian brethren.
So which is it? Does the Maine-style roll, served perfectly chilled and slathered in mayonnaise, reign supreme in these parts? Or is the Connecticut-style roll, in all of its warm and buttery glory, actually king around here, kid?
We decided to settle this deep-seated dispute once and for all, asking chefs and restaurateurs from some of the best seafood spots throughout the Bay State to sound off on this issue and share how they take their lobster rolls. Opinions vary—from the seemingly diplomatic to the clearly staunch—so read on to see where everyone stands… and be prepared to be wicked judgmental with some of their answers.
Jeremy Sewall, Chef-Partner at Row 34:
I don't really have a preference. For me, the cold roll has a sense of nostalgia to it—it was the one I grew up eating. It is hard not to be transported back in time to the Maine coast every time I eat one. The hot buttered is also amazing; it combines all the best things about eating lobster. There is nothing like strapping on an apron and dipping warm lobster into melted butter. The warm roll is all that with a bun. To me, you can't go wrong.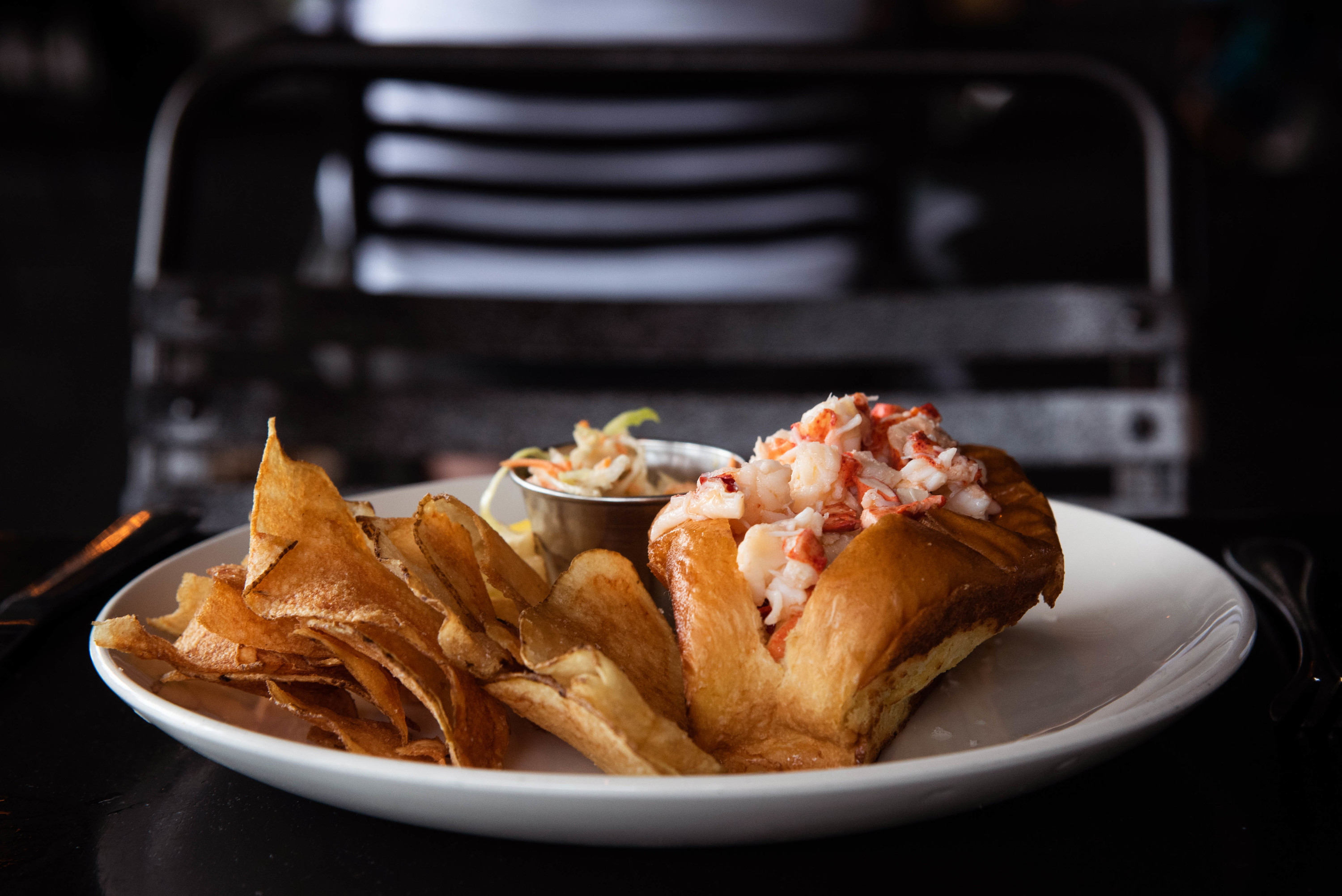 Kathy Sidell, Owner at Saltie Girl:
Eating a hot lobster roll is a Proustian experience.Not that eating a cold one isn't—just not nearly as much.
Literally, a bite of a warm lobster roll perched in a perfectly griddled bun, laced with drawn butter transports you immediately to much longed for summer days, the warmth of the solstice sun, the respite of a shady spot, the salty taste of the sea, sand coursing happily under your feet, and to some spectacular place where we simply long for time to stand still.
It is all in the temperature of the roll itself. The warmed meat, which allows the rich flavor of lobster to really come forward, combined with the luxuriousness of the taste of hot butter that soaks the lobster meat. The butter takes on the sweet nuttiness of the meat itself and reinforces that lobster essence—all cradled in a toasty crisp yet soft bun. Who can resist?
Maybe it is the absence of mayonnaise that allows the sweetness of the meat to really shine—but married with butter, well, that is a forever combination. As sure as wine and cheese, as peanut butter and jelly, as pancakes and maple syrup, there are just some food combinations in life that are perfect and that you just don't want to mess with—and this, for sure, is one.
Carl Dooley, Executive Chef at Mooncusser:
I love a hot lobster roll. To me, cold lobster doesn't have a much flavor, so you're mostly getting the mayonnaise taste. Hot shellfish, on the other hand, is super aromatic, and the fat in the butter really carries the flavor of the lobster. The lobster butter is the best part!
Ran Duan, Owner at Ivory Pearl:
The hardest decision for me is definitely picking hot or cold. It's like picking your favorite kid. I personally enjoy both, but I think the deciding factor is always where and when I'm eating it.
If I'm in a restaurant, I tend to learn towards hot butter lobster rolls. More factors need to be considered (such) as the temperature, texture and moisture of the lobster-to-butter ratio… bun absorption rate needs to be perfect…no one likes a soggy bun.
When I'm outside—beach, picnic or doing takeout—I always lean towards cold, extra mayo and celery. This style not only travels better but is more forgiving especially when you're not in a controlled environment. Mayo always keeps the lobster moist and juicy while having a lower absorption rate in the bun.
So my final answer is both!
Stephen Marcaurelle, Chef-Partner at Nautilus Pier 4:
Cold lobster rolls all the way! I love lobster and drawn butter but it doesn't belong on a piece of bread being mistaken for an actual lobster roll. Lobster rolls are almost refreshing in the heat of summer! Keep it light with a good amount of soft herbs, lemon and creme fraiche on a super soft bun...can't go wrong.
Rico DiFronzo, Executive Chef at Union Oyster House:
Hands down it is a cold lobster roll. To me, nothing says summer in New England like a cold lobster roll with a touch of lemon, celery and a little mayonnaise, served in a toasted buttered roll with a side of French fries. The hot lobster started to gain popularity in the Boston area about 10 years ago, while cold lobster rolls have been featured on local menus many more years.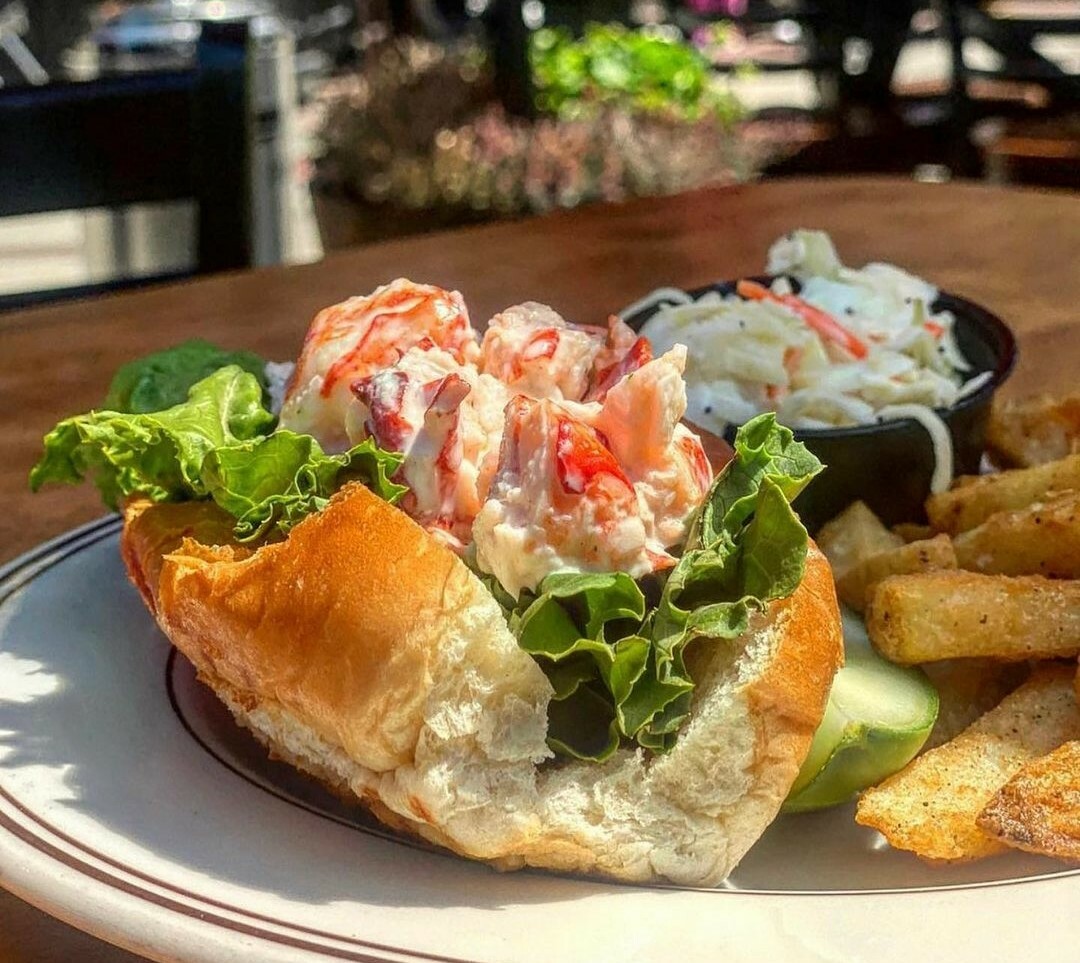 Robert Sisca, Chef-Partner at The Banks Fish House and Bistro du Midi:
Ahh, my favorite topic: hot versus cold. I really think it comes (down) to personal preference. My personal favorite is a hot lobster roll. No matter summer or winter, there is nothing better than eating warm lobster, coated in butter, topped with sea salt and a toasted bun.
When we opened The Banks we started with hot only. Upon request, we were serving cold lobster rolls and we started seeing a big demand for cold. Now, you can order hot or cold at The Banks.
Not overcooking the lobster is one of the most important parts of the roll, either hot or cold. For our hot lobster roll, we par-cook the lobsters and then warm the lobster in what is called a "lobster beurre monté," which is a little bit of lobster stock, mounted with butter. This is a classic French technique, which helps infuse more lobster flavor into the roll as well as glazes the lobster.
A very important part that is often overlooked is the bun. As (with) any sandwich, the vessel or bun is one of the most important parts. We make our lobster roll buns in house which really helps it stand out.
Gregory Torrech, Culinary Director at Atlantic Fish Co. and Joe's Waterfront:
It's hard to beat a creamy Lobster roll in the middle of summer, but a hot lobster roll in cooler weather is just as satisfying. At Atlantic Fish Co. we serve both hot and cold throughout the year. It's always interesting to see as seasons change, our guests are equally divided. Personally, I think a great cold lobster roll in the summertime in New England is very special and a one-of-a-kind experience.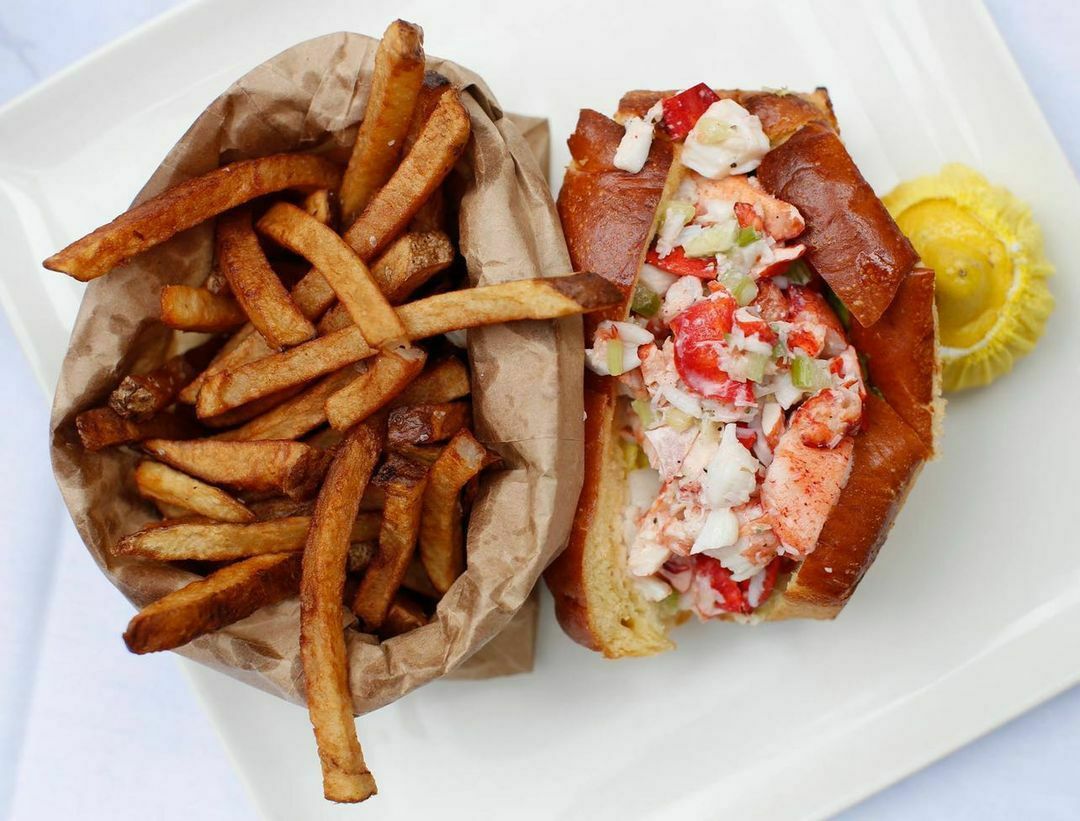 Nancy Batista-Caswell, Owner at Brine and Oak + Rowan:
I have two ways I always prepare my lobster rolls. I love a hot, buttered lobster roll—but on a toasted Martin's potato roll is a must. It comes down to the bread for me there.
Then, I do love a cold lobster salad with bacon and greens, and if I can grab a green tomato. My weekend plan is to head to Bob's Lobster on Plum Island. They run a crazy variety of lobster roll options every summer.
Dan Coté, Executive Chef at Pelham House Resort:
Hands down Maine style! Here at the Pelham, we make a lemon aioli with a bit of mustard, celery, shallot and—secret ingredient—dill. I feel as if dill brightens everything up and also—for such a small herb—gives it a very unique flavor that stands out from the rest of the rivalries. Perfectly toasted brioche, COLD lobster meat tossed in a creamy, mayo-based dressing, crispy Boston bibb lettuce—nothing says summer like a cold lobster roll (with a beer of course!).