The best lobster rolls in Boston to try right now
Savor this delicious hand-held lobster treat, whether traditional or creative, at these seafood-focused restaurants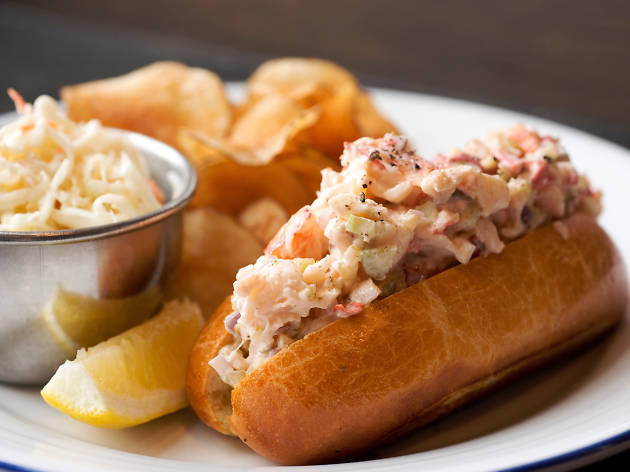 Do you love lobster? A fresh lobster roll offers all the delicious meat without the mess. The best lobster rolls in Boston can be found at some of the best seafood restaurants in Boston. You can try a classic variety made with just a touch of mayo and served on a humble hot dog bun, or one of the modern interpretations that many local chefs have devised—a Chinese-style bun and brown butter, perhaps, with a little creme fraiche. For other hand-held meal options, check out the best burgers in Boston or the best pizza in Boston. For more lobster deliciousness, explore the best lobster dishes in Boston.
RECOMMENDED: Full guide to the best restaurants in Boston
A lobster roll purveyor we love so much that we welcomed them into Time Out Market
For those who might claim they've tried it all, seafood-wise, Saltie Girl finds ways to always reinvigorate the classics; the warm lobster roll is topped with beurre blanc and lobster roe. (There's also a refreshing cold version, kissed with mayo.) The kitchen uses fresh lobster meat and, for a real splurge, extra lobster can be ordered by the ounce.
For a quicker, more casual take on the Saltie Girl lobster roll experience, stop by Time Out Market Boston, where you'll have a choice of warm with butter sauce or cold with house mayo. Pair one up with a cup of rich, pork belly-kissed clam chowder and have a killer local foodie feast.
Best lobster rolls in Boston