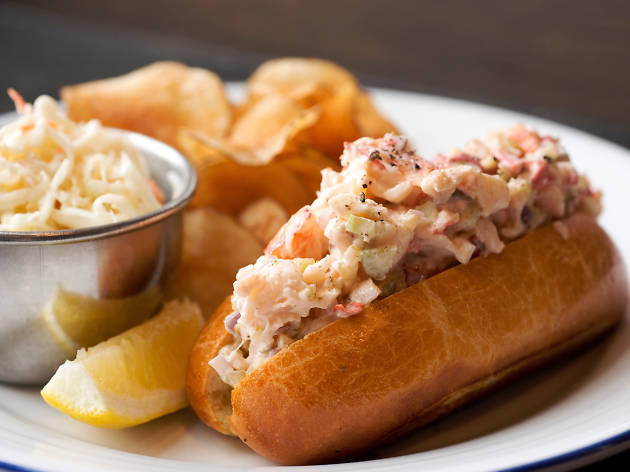 The best lobster rolls in Boston to try right now
These seafood-focused destinations all serve worthy interpretations of the beloved, hand-held local treat
How much do you love lobster? A fresh lobster roll offers all the delicious meat without the mess. The best lobster rolls in Boston can be found at some of the best seafood restaurants in Boston. You can try a classic variety made with just a touch of mayo and served on a humble hot dog bun, or one of the modern interpretations that many local chefs have devised—a Chinese-style bun and brown butter, perhaps, with a little creme fraiche. For other hand-held meal options, check out the best burgers in Boston or the best pizza in Boston. For more lobster deliciousness, explore the best lobster dishes in Boston.
RECOMMENDED: Full guide to the best restaurants in Boston
Lobster roll purveyors we love so much that we welcomed them into Time Out Market
You'll be cussing at the moon when forced to pick between the critically-lauded lobster rolls — served warm with lobster beurre rouge or cold with tarragon and grainy mustard mayo at Cusser's, which began as a street-side takeout window at the Back Bay's upscale Mooncusser Fish House. Chef Carolyn Johnson is inspired by the popular roast beef and seafood shacks that dot the North Shore, and her gourmet interpretations of comforting classics will forever change the way you view lobster rolls and sliced beef on a bun.
Best lobster rolls in Boston
More destinations for seafood
Boston's best seafood restaurants serve fresh, local fish in a variety of preparations, from freshly shucked oysters and creamy clam chowder to delicate crudo. Some restaurants focus on traditional New England recipes, while others prepare their seafood with Italian or Mediterranean influences.