Get Out of Town is a series where we highlight easy getaways from Boston. These may be a perfect bitesize weekend trip or a splurge worthy weeklong escape. But the main criteria are that the destination is both convenient to access and offers visitors an experience that surprises and delights. If you missed our recommendation last week, read all about why you should book a trip to the Omni Mt. Washington. This week we are headed to Castle Hill Inn in Newport, RI.
Why visit Castle Hill
Nestled on the idyllic shoreline of Newport, overlooking Jamestown, Castle Hill Inn stands as a testament to timeless elegance. Steeped in history, Castle Hill Inn exudes refined luxury. Originally built in the late 19th century as a summer retreat for the prominent Agassiz family, the mansion has been meticulously preserved and transformed into a Relais & Châteaux inn. There are 40 acres for guests to enjoy. From the original castle tower to the elegantly furnished guest rooms, every corner of Castle Hill Inn tells a story, inviting visitors to become a part of its next chapter.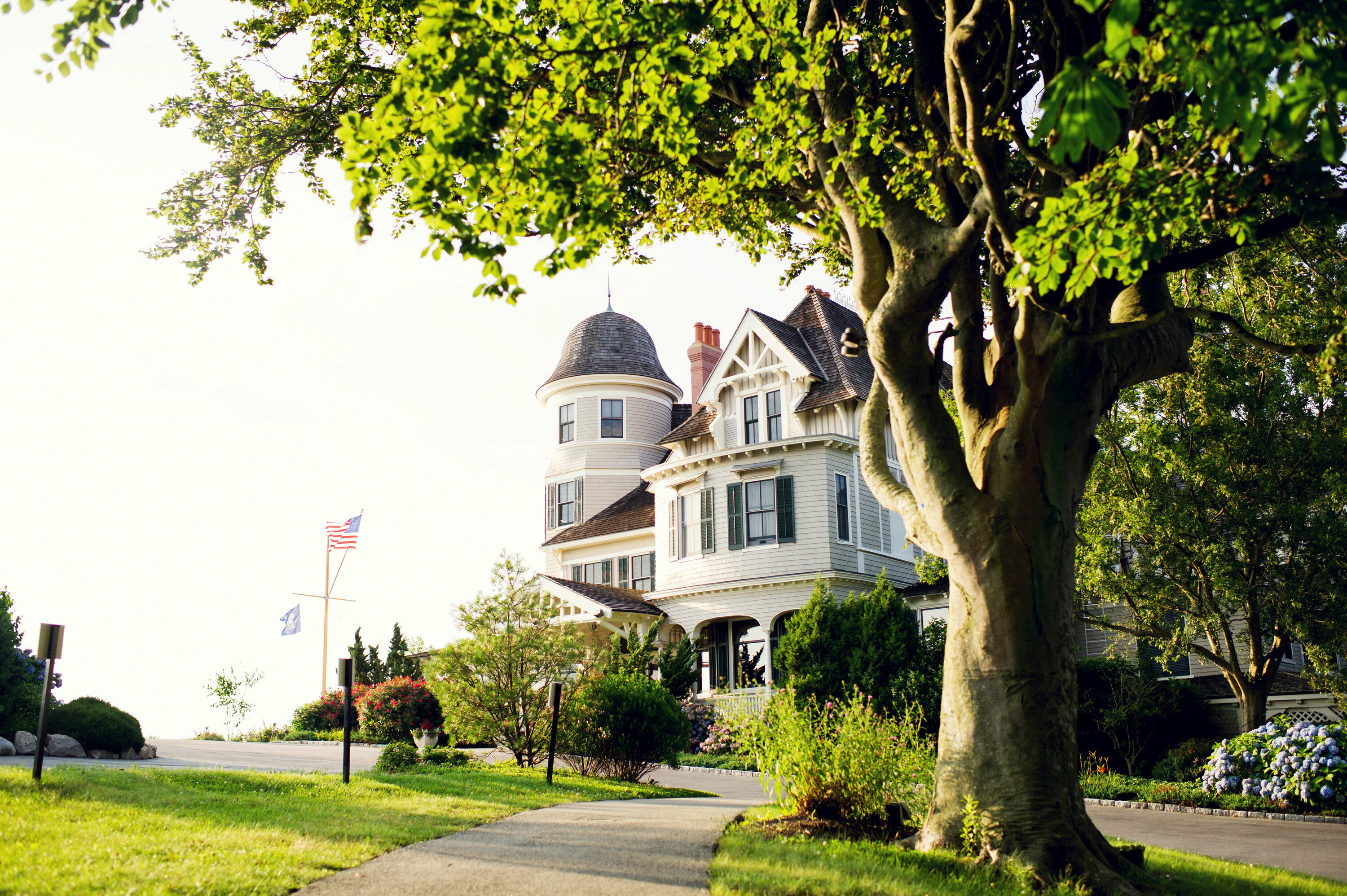 One of the main reasons why Bostonians should visit Castle Hill Inn is the scenery in which to hotel is set. When you step foot onto the property, you'll be greeted by sweeping views of the Atlantic Ocean. Picture-perfect sunsets paint the sky, a cool sea breeze is constantly in the air and the sound of the water is sure to bring your blood pressure down. Whether you choose to stroll along the private beach, relax on the manicured lawn or enjoy a delicious meal on the terrace, the beauty of Castle Hill Inn is sure to mesmerize.
Getting there
Just a short drive from Boston, this historic haven offers an escape for Bostonians seeking a break from the daily hustle and bustle. Sweeping vistas and champagne toasts are just 1.5 hours away from downtown Boston by car, but the hotel is also not too far from the Kingston, RI Amtrak stop as well, and if you time it right, tickets from Boston can be as low as $20 each way.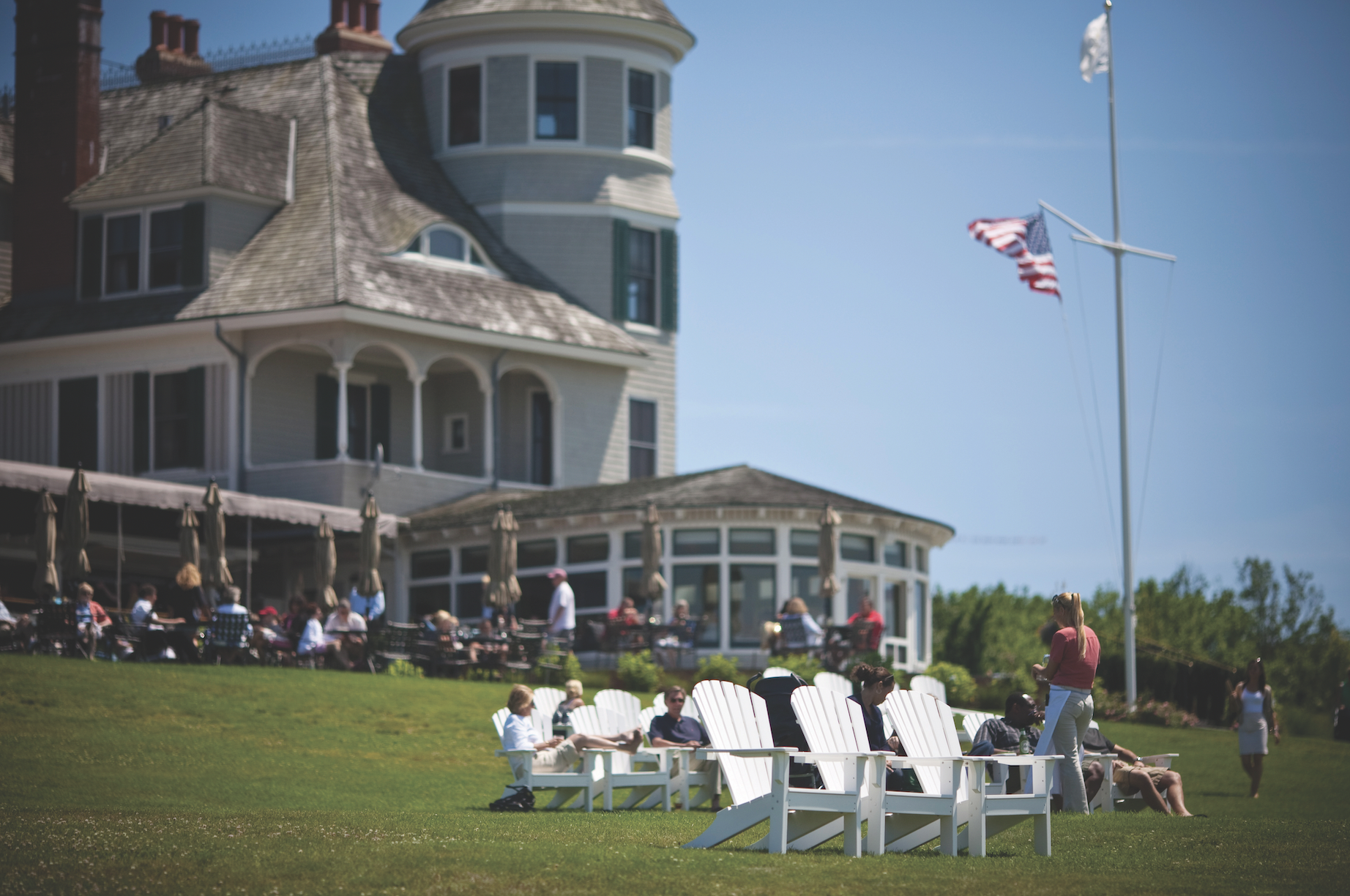 Accommodations at Castle Hill Inn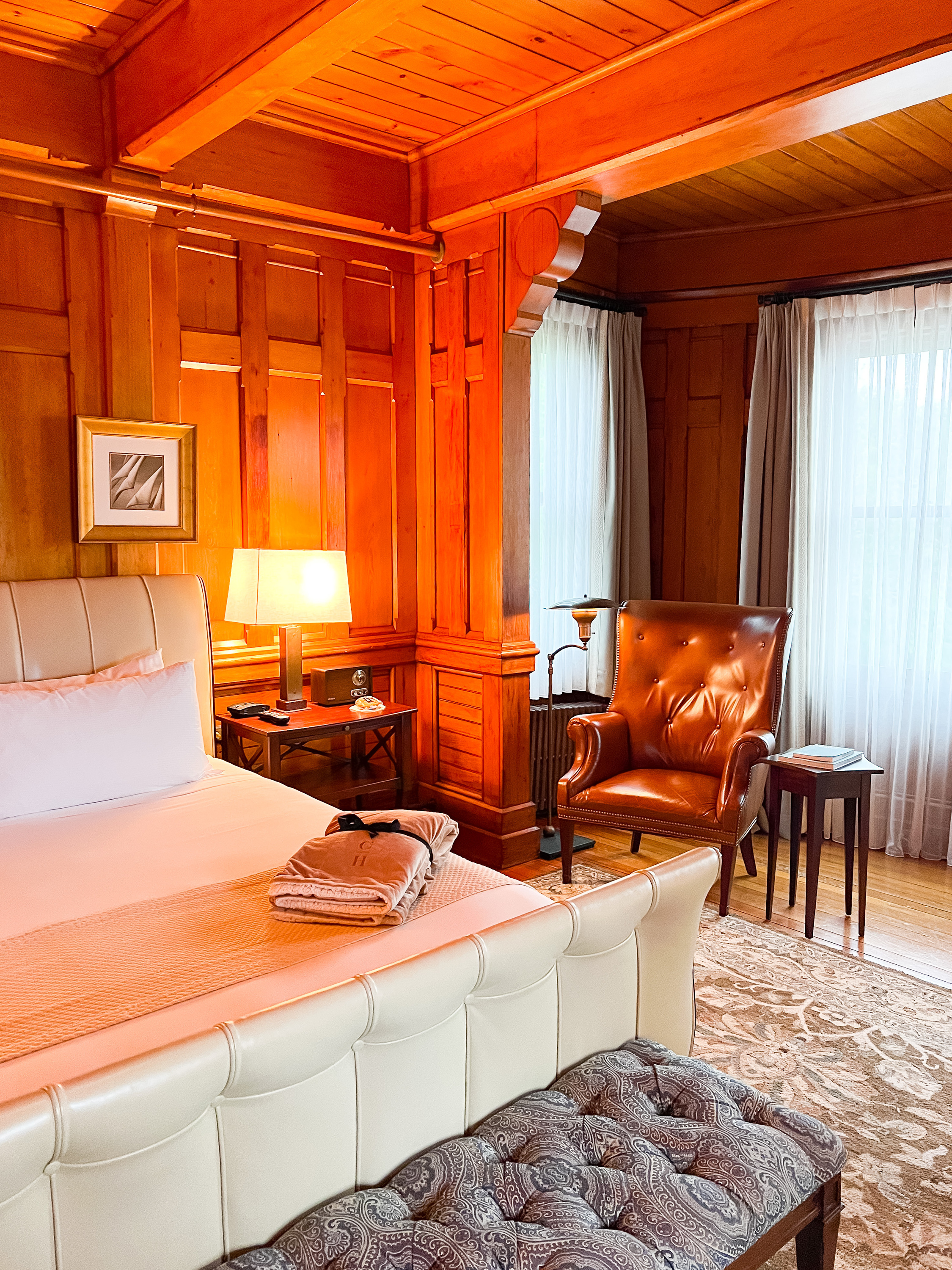 The accommodations at the Inn seamlessly blend modern comforts with historic charm. Each room and suite, while all unique, feature plush furnishings, beautiful fireplaces, and breathtaking views. When you book your stay, you will choose from rooms with names like the "Bridge Room", "Mrs. Agassiz's Room" or "Master Bedroom", which is a nice change of pace from what you find at big box hotels where the only options are "deluxe" or "superior". You really feel like you are stepping into your summer home away from home when you arrive at the Castle. And in the evenings, the rooms are so cozy, you won't even mind if the weather isn't an A+ when you visit. Nothing is cozier than a glass of champagne by the fireplace in your "Master Bedroom."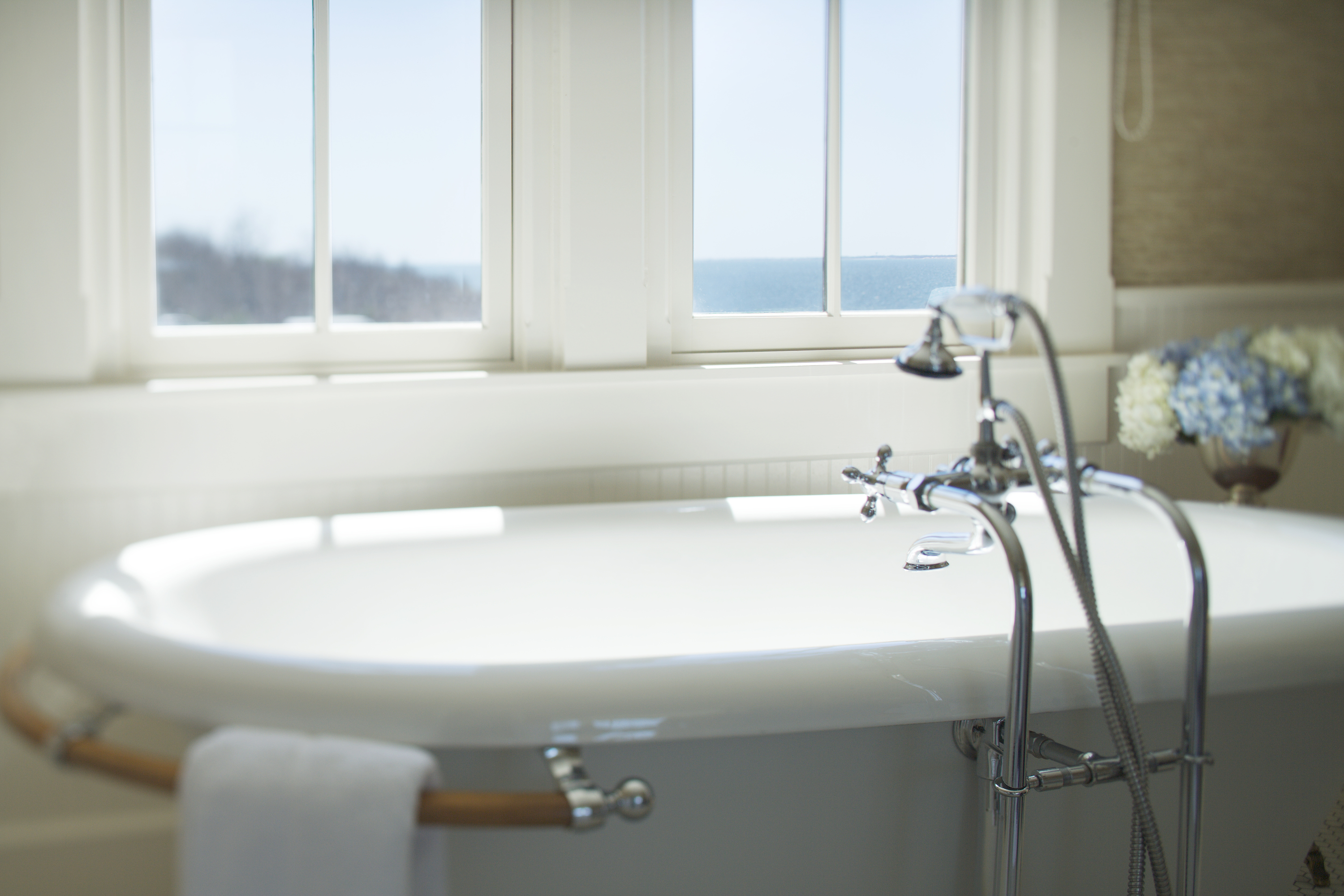 Dining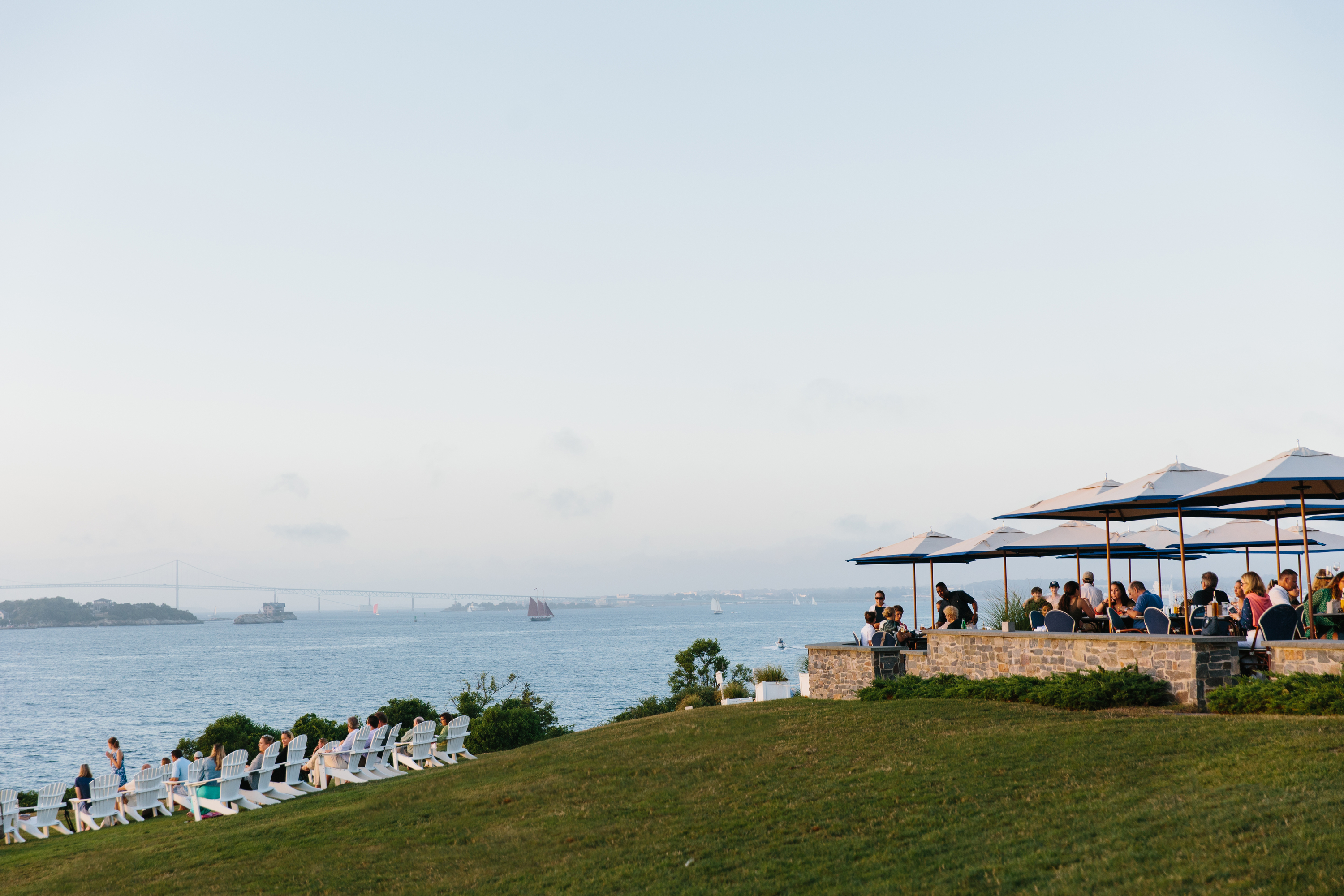 Even if you are unable to spend the night at Castle Hill Inn, booking a table at their outdoor restaurant, "The Lawn" is a New England summertime must. The Adirondack chairs glistening in the sunlight while a cool breeze flows through your hair, is what summer in New England is all about. This is one of those places where memories of long laughs with friends, celebrations with family and romantic evenings with that special someone are made. In terms of what to order, anything fresh and local should be top of mind, go for seafood and a few cocktails for a night to remember. Oh and the espresso martinis are also excellent, apparently they sneak in a little vanilla and it makes all the difference.
What to do in Newport, RI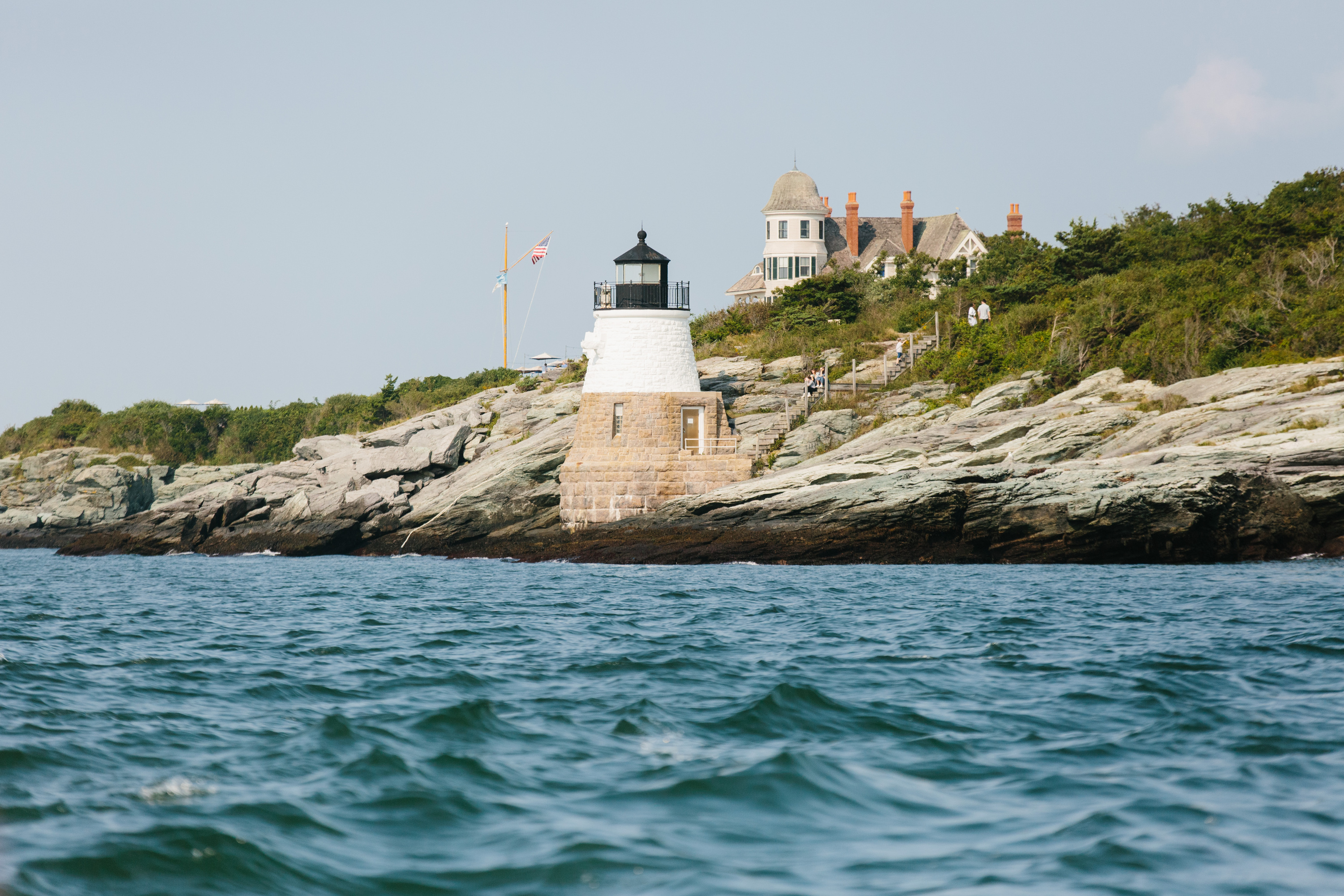 Touring the Newport Mansions is a must, we recommend visiting at least a few of them if this is your first visit to town. Our pro tip is to save The Breakers for last as it is the most impressive and really leaves the others in the dust, so it is worth saving the best for last! Afterwards, stroll along the Cliff Walk for world class views all along the water.
For more ideas on the best weekend getaways from Boston this season check out our top picks and if you are looking to stay a little closer from home read our guide to the best day trips from Boston as well!