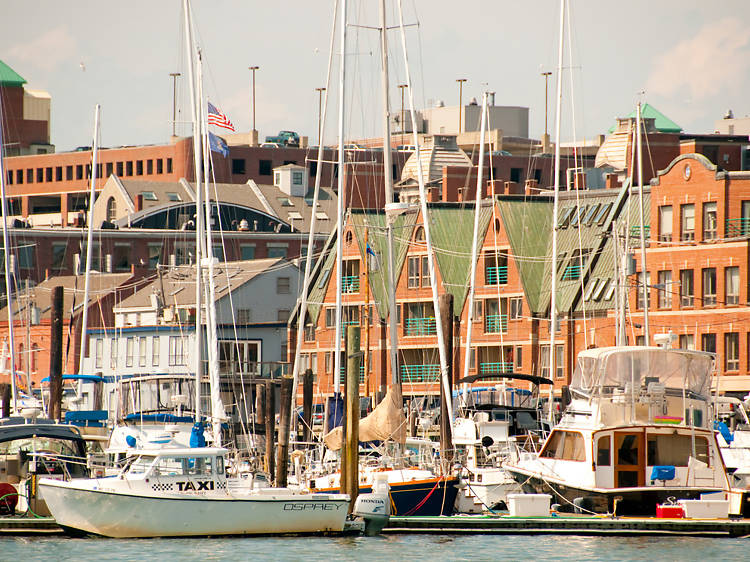 Photograph: Courtesy Visit Maine
​​Maine's largest city, located about a two-hour drive north of Boston, attracts food lovers from around the country to its cobblestone streets. Wander the charming, hilly Old Port district, where every kind of boutique imaginable touts colorful wares. Pop into one of the many quaint pubs and dimly lit cocktail bars, like the excellent Jewel Box or Blyth & Burrows—the latter of which combines the best in innovative mixology and pairs it with equally scrumptious small plates. In the West End arts district, enjoy the I.M. Pei-designed Portland Museum of Art and the State Theatre, which hosts national acts, both musical, comedic, and theatrical.
The food scene lives up to the hype: Dine at Baharat for progressive twists on Mediterranean meze; Cong Tu Bot for nationally celebrated Vietnamese fare; or Green Elephant for an inventive vegetarian meal.The food scene lives up to the hype: Dine at Evo Kitchen + Bar for progressive twists on Mediterranean cooking, and Union, a vibrant local-centric foodie haunt in The Press Hotel, set in the former home of the Portland Press Herald, the state's largest newspaper.