In case you've been busy playing with your GI Joe's, you've probably heard a little something about a Barbie movie coming out this weekend. The film, starring Margot Robbie and directed by Greta Gerwig, promises to be a fun confection of pink, glittery and girly goodness (with maybe an existential crisis or two thrown in). If you're looking to pre-game the movie, or just celebrate all things fun and feminine, we've pulled a list of fun pink cocktails all over the city, so you can imbibe like a doll this weekend. Come on Barbie, let's go party in a Barbie world with these fun, glittery pink drinks and your first stop should of course be at Time Out Market Boston to try our own concoctions.
Aceituna Grill
Head to the Newbury Street location of this fresh Mediterranean grill, where they're pouring the Vesuvius, which they describe as an explosion of smoke, sweet and spicy featuring spicy tequila. creme de mezcal prickly pear syrup, lime and Ancho Reyes Liqueur.
Available all summer
Bar Volpe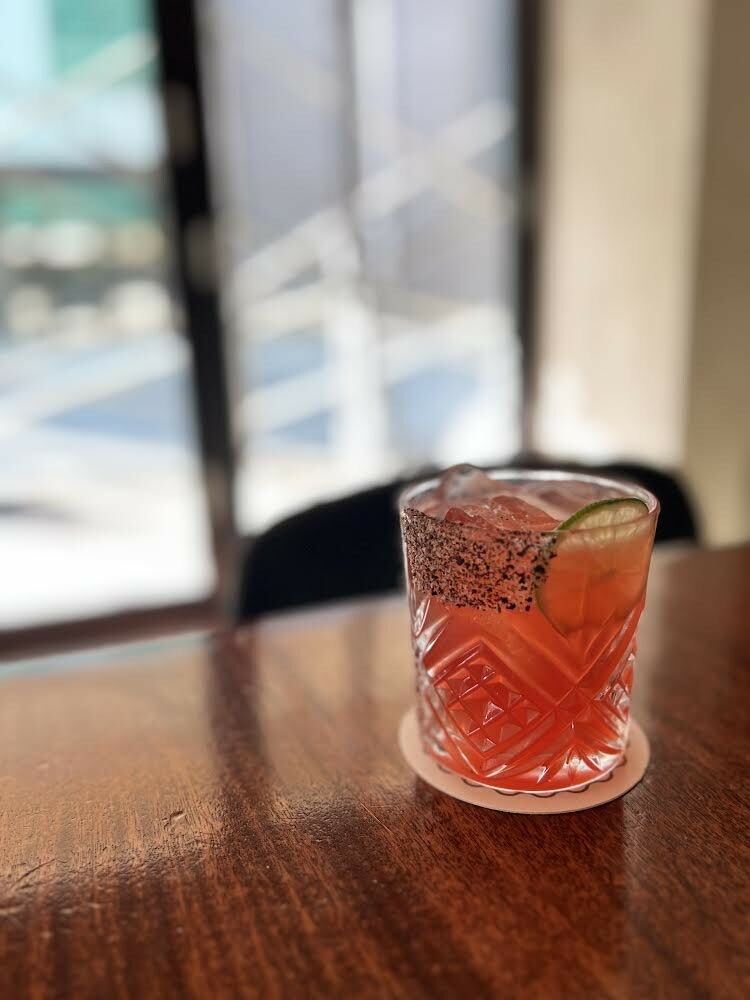 Hit this airy Southern Italian-inspired eatery for a pre-movie bite and the pink and spicy La Carina, a mix of housemade strawberry tequila, aperol, lime and habanero.
Available all summer
Carrie Nation Cocktail Club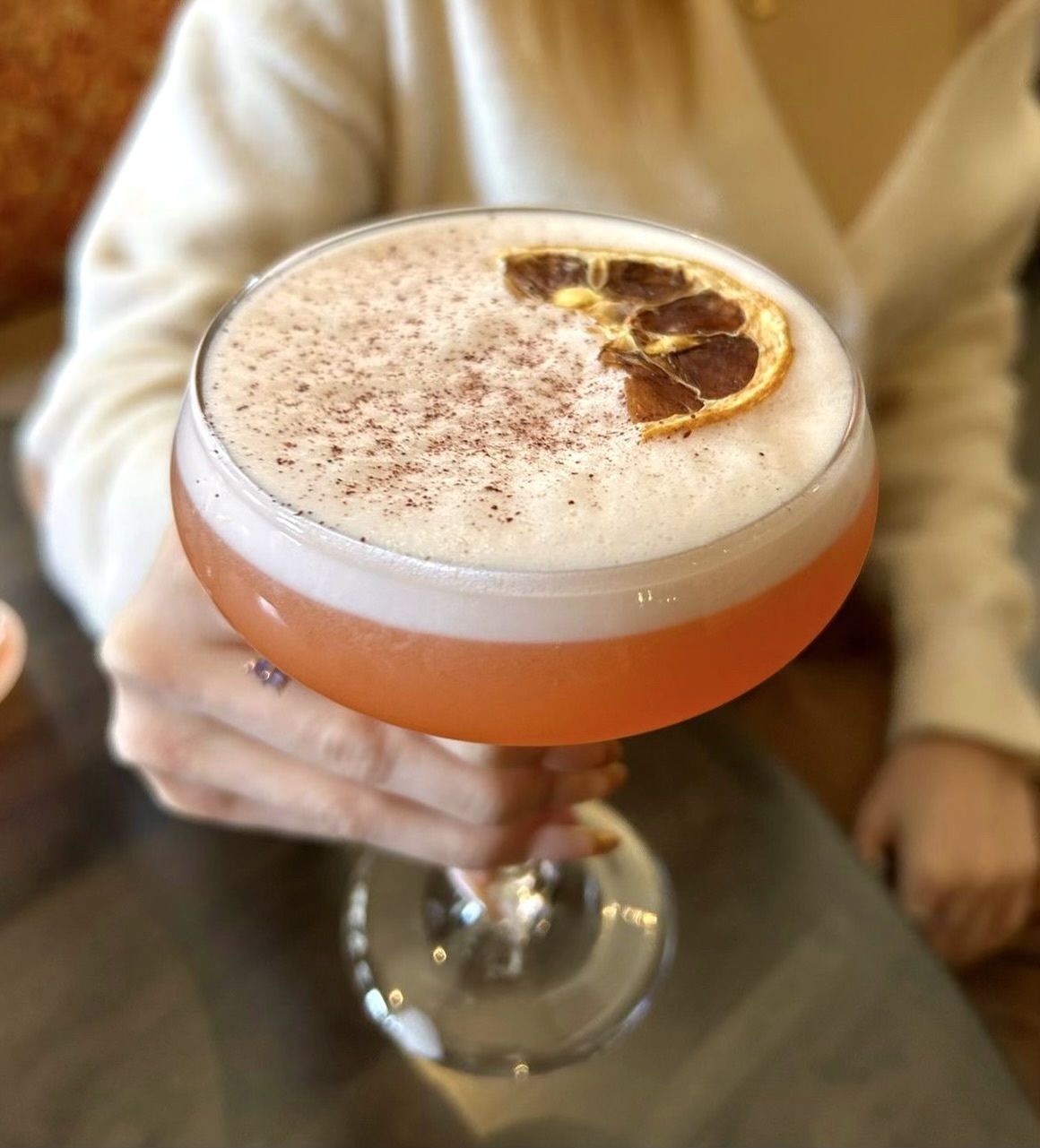 Settle into the bar in main room, or sneak off with your Ken or Barbie to the speakeasy at this cocktail bar and sip The Cats Meow, made with Milagro Tequila, lemon, Aperol and fresh pink grapefruit.
Available all summer
Fox & the Knife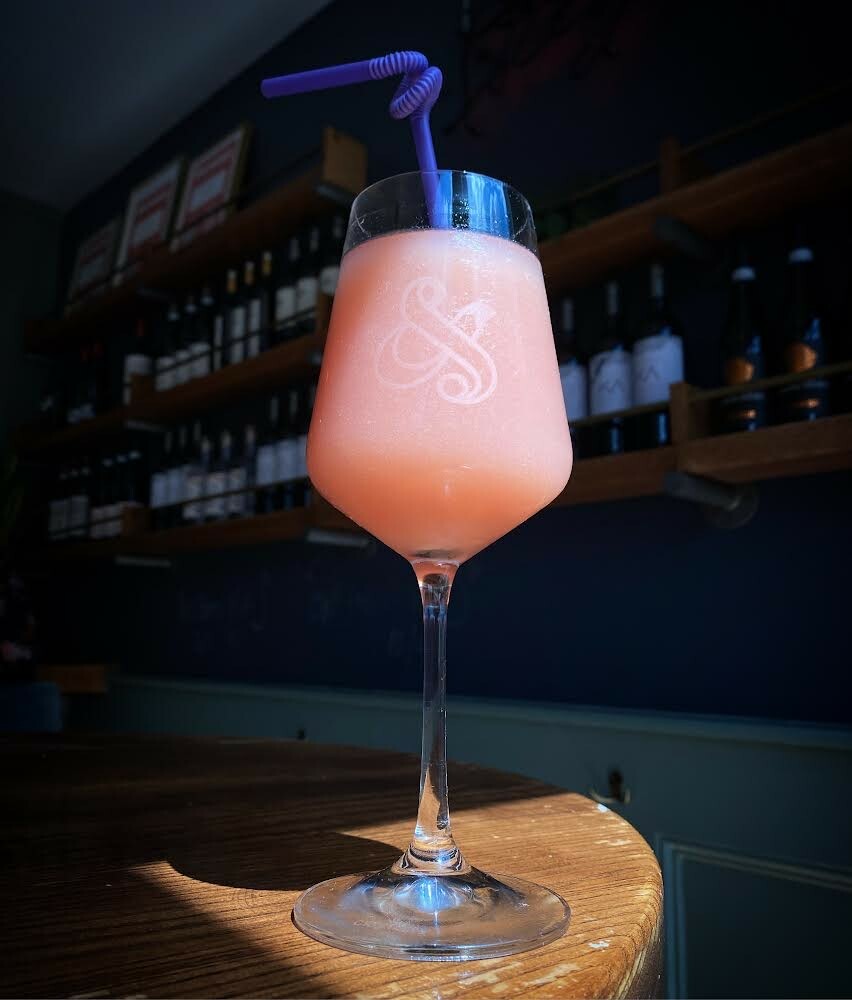 Chef Karen Akunowicz created this Froze' during the pandemic, and it took off like a rocket. This not-so-sweet drink is perfectly balanced with a little grapefruit juice, salt, and lime, to round out the white peach purée and the French rose that is the base of the frosty, boozy cocktail. Enjoy on the patio of this Southie spot and embrace the Barbie world.
Available all summer
Loco Taqueria & Oyster Bar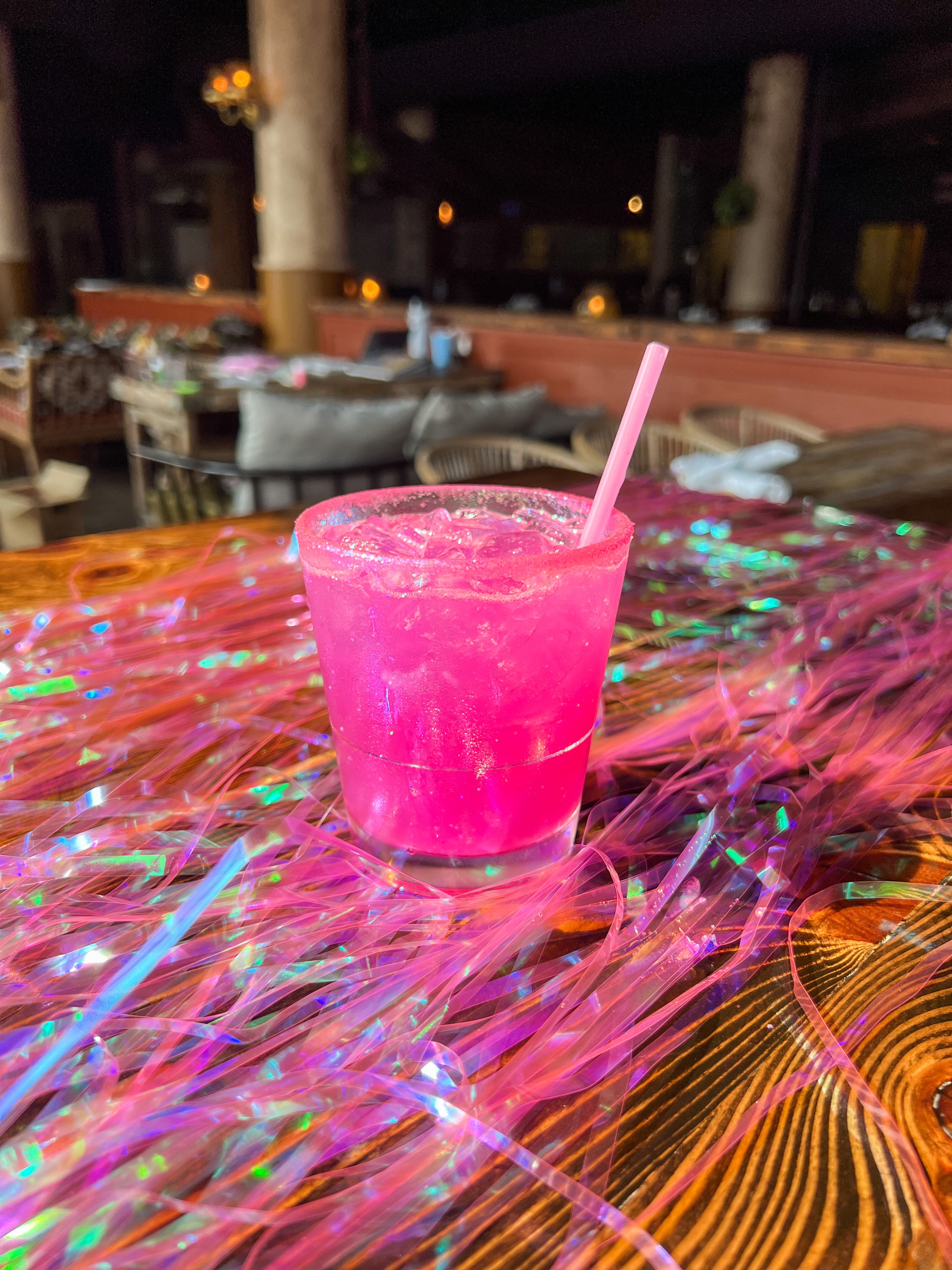 The popular taco and oyster spot will feature a Let's Go Party Margarita special in honor of the Barbie movie from Friday, July 21 through Sunday, July 23rd. The pink sparkly drink, made from blanco tequila, lemon, dragon fruit puree, pineapple puree and garnished with edible glitter, will be available at both South Boston and Fenway locations.
Friday, July 21– Sunday, July 23
Karma Asian Fusion
Celebrate living in a plastic world all weekend long at Karma's Burlington location, where they're welcoming fans to enjoy the ultimate Barbie-themed dream evening. The Barbie, a Malibu pink drink with strawberry gin and French strawberry, orange liquors garnished with edible glitter and the Ken, which blends Bully Boy Rum Volume 2, Brazilian Leblon cachaca, and Golden falernum with lime, coconut, and pineapple to make for a beachy flavor. This drink even includes the vitamins and minerals that Ken would add himself, using Organic Luminous Blue Spirulina, and is topped with milk foam and blue glitter. Plus, the staff is dressing up and a DJ will be spinning pop hits.
Saturday July 29 – Sunday July 30
The Nautilus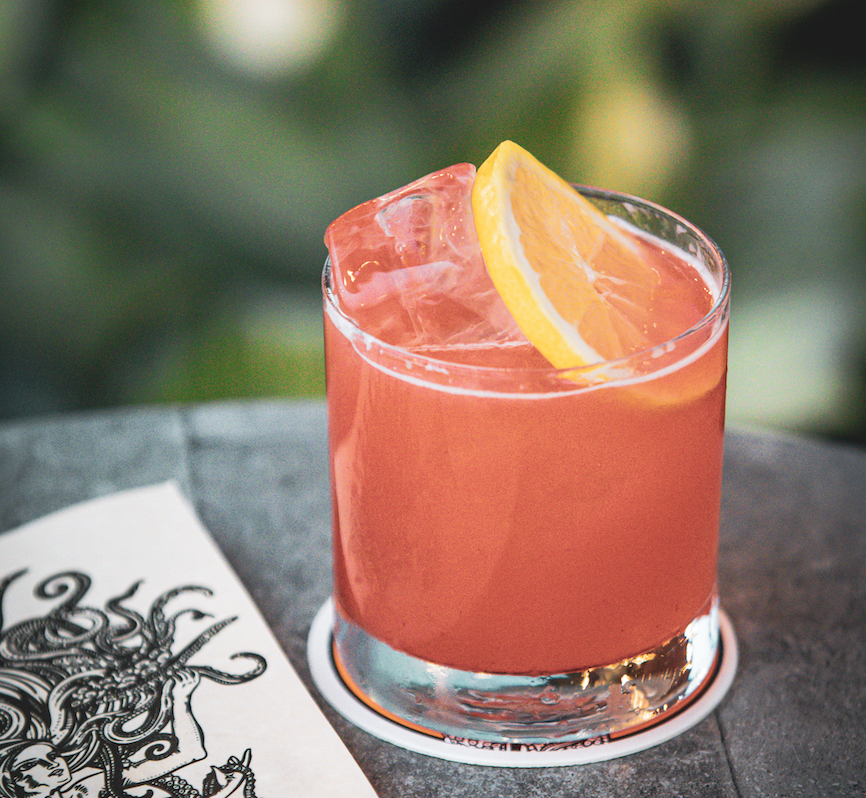 It was the summer of 2014 and Clinton Terry (The Nautilus co-founder and beverage director) and The Nautilus' pastry chef, who went by the self-appointed nickname, "Blackout Barbie," went strawberry picking. After a day of picking the fruit, Terry created this beverage and named it the Blackout Barbie. Now, almost ten years later, Blackout Barbie is a cult-classic who makes her debut each year during strawberry season, and you can get the drink at both the Seaport and Nantucket locations (but maybe skip the blacking out part).
Available all summer
Night Shift Brewing Taproom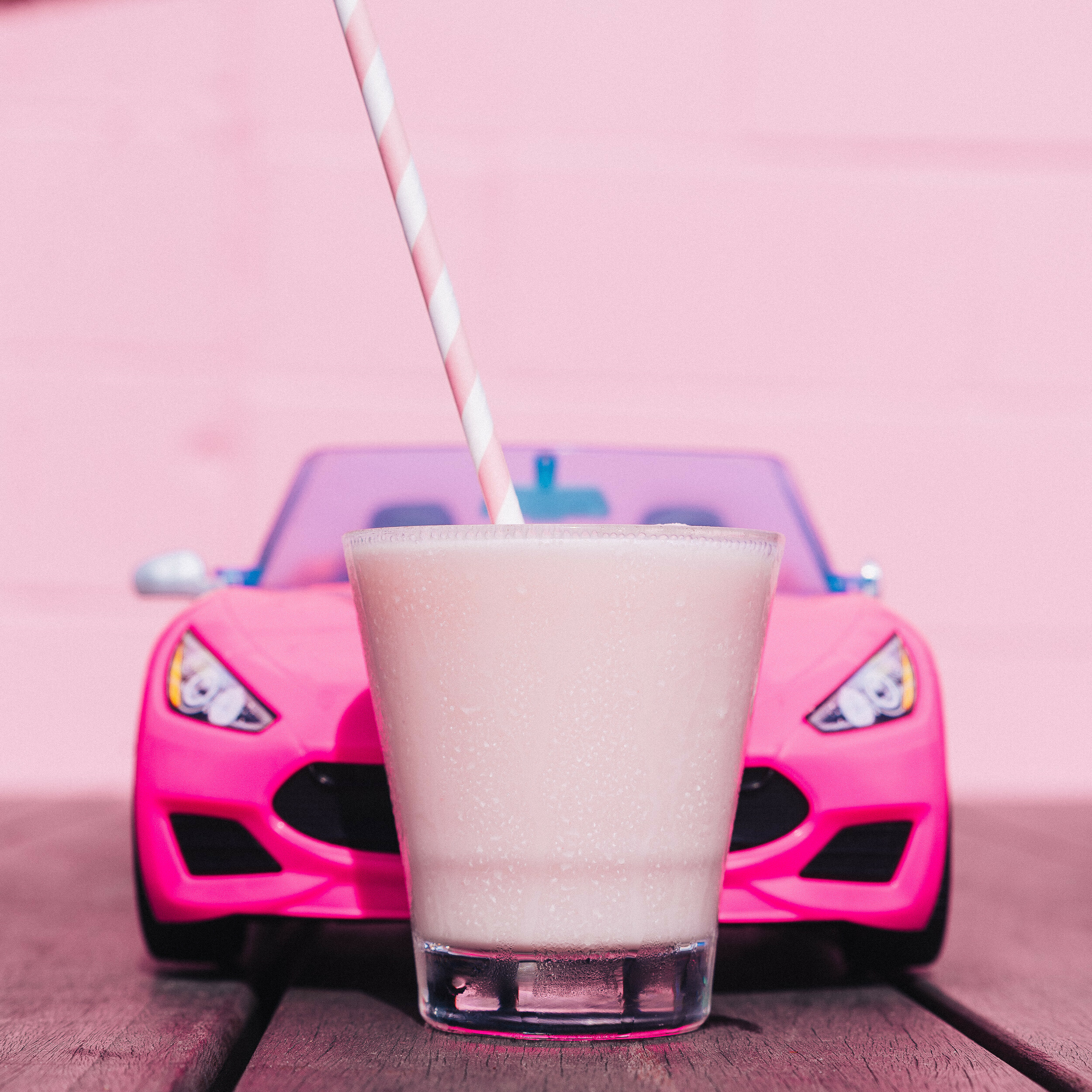 The Everett location of the brewery and cocktail bar is featuring a Malibu Owl, that is perfect for Barbie girls (and guys and everyone else). The drink is a rum-based, pink pina colada, made with coconut milk, ripe pineapple, Night Shift's own distilled rum, and a touch of glitter.
While supplies last
Rooftop at Revere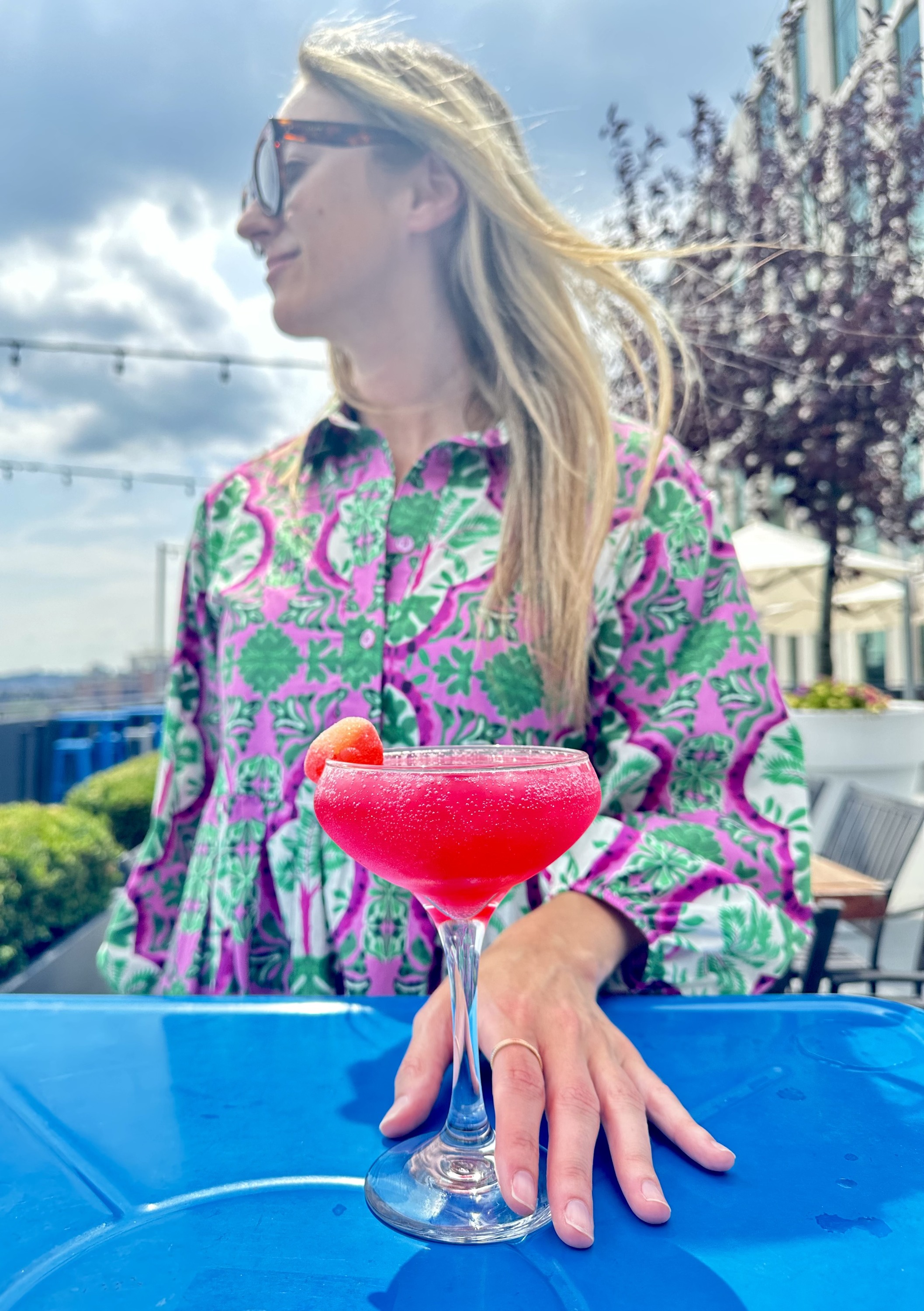 Atop the Revere hotel, one of our favorite roofdeck bars in the city is serving two Barbie themed drinks this weekend. The Red Stiletto Potion is made with Casamigos blanco, prickly pear, lime, agave, sparkling rosé and the Strawberry Blond Ambition is a mix of Don Julio Reposado, Q Mixers Grapefruit, Caposaldo Prosecco with edible pink glitter.
Friday, July 21– Sunday, July 23
Rowe's Wharf Sea Grille
One of our picks for best waterfront dining in Boston, the Sea Grille has two pink cocktails on the menu. The Prickly Blossom, a specialty cocktail is made with Santa Teresa Rum paired with a splash of grapefruit juice, lime juice, a hint of prickly pear purée, a touch of lavender syrup, and garnished with a lavender flower. The Strawberry Lychee Explosion is a mixture of Gunpowder Citrus Gin, a pour of strawberry syrup, squeeze of yuzu, a splash of lychee purée, and bubbly Fever-Tree Yuzu Soda.
Always available
Yellow Door Taqueria
Both the South End and Lower Mills locations of this always fun taco shop are pouring the F Around & Find Out, which features strawberry infused Altos tequila, dry sherry, banana, coconut, aperol, lemon and spiced tincture.
Available all summer