Your island escape is only a T-ride away, thanks to Time Out Market Boston and its seasonal Tiki Bar. Tucked away on the Market's newly reopened patio and front lawn, the Tiki Bar will serve as a soothing oasis smack dab in the middle of the bustling Fenway area.
Under the shade of its straw hut, folks can order a variety of refreshing cocktails that'll transport them straight to the sun-drenched Pacific... at least in their minds. The bar will be shaking up a couple of tiki classics, pouring rum-based libations Gettin' Freaky at the Tiki, which features fresh mango and citrus fruits, as well as Born to Rum, a drink peppered with allspice, cinnamon, vanilla, orange and lime.
If bar-goers want to induce some serious spring break flashbacks, they can order one of the bar's select frozen beverages served straight out of a fruit. We suggest an entire pineapple full of Screw the Cracker… Polly Wants a Cocktail, a fuchsia tequila concoction, or a young coconut brimming with Washed Ashore, which is basically a piña colada on steroids.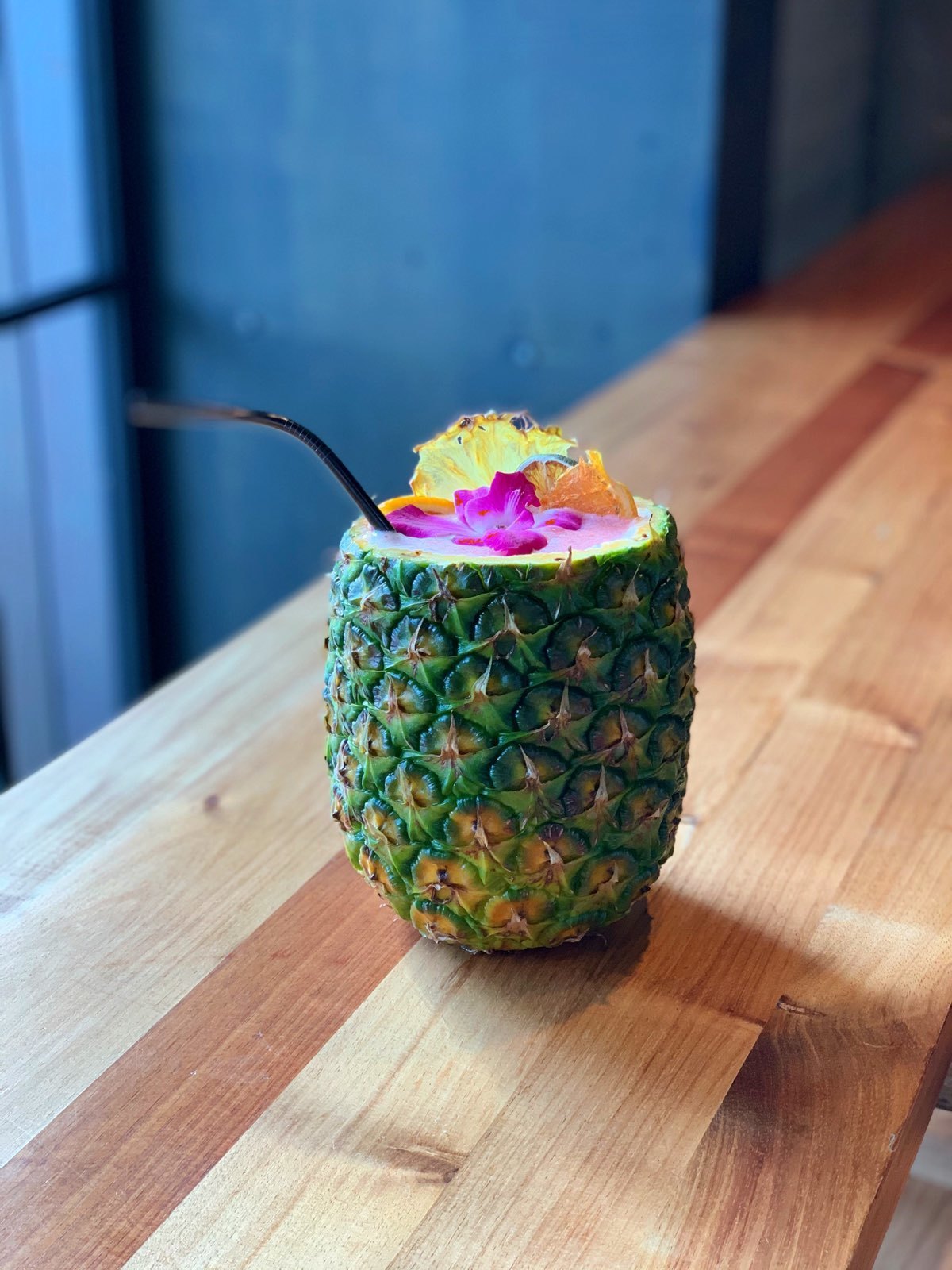 Beer imbibers need not feel excluded. They can gulp down cold drafts of Wicked Bueno, a Mexican-style lager brought to us by Biddeford Maine's Banded Brewing Company, and Camp Wannamango, a fruity pale ale hailing from Boston's own Harpoon Brewery.
Alcohol aside, tiki connoisseurs can also drink in the views of Blind Fox Art's latest installation created exclusively for Time Out Market. The local artist has added a splash of color to the outdoor space with a pair of surfboards painted with sunglass-clad beach babes and bright hibiscus flowers, in addition to an oceanscape and Hawaiian totem mural.
So go ahead and take that momentary vacation from reality—grab a bite to eat from one of Time Out's 10 food vendors, kick up your feet and bask in a little bit of sunshine at the Tiki Bar. There's plenty more happening during opening weekend at Time Out Market Boston—take a look at the full lineup here.