Somedays, don't you just wish that cocktails could grow on trees? Well, at Strega North End, they now kind of do. This iconic restaurant just introduced a tree that's brought to your table and bears all of your summer drink favorites—and honestly, it's a basic dream come true.
"Everyone got down in the dumps over the past year because of COVID," owner Nick Varano tells Time Out. "We just wanted to make everyone happy again and give them a reason to put a smile on their face."
To accomplish this mission, Strega called in some reinforcements—namely, alcohol. This Hanover Street mainstay and longtime celebrity haunt (Mark Wahlberg just celebrated his 50th birthday there the other week) now offers a tree that's covered in colorful flowers and greenery that you can order with your choice of rosé, frosé or, for the morning crowd, mimosas.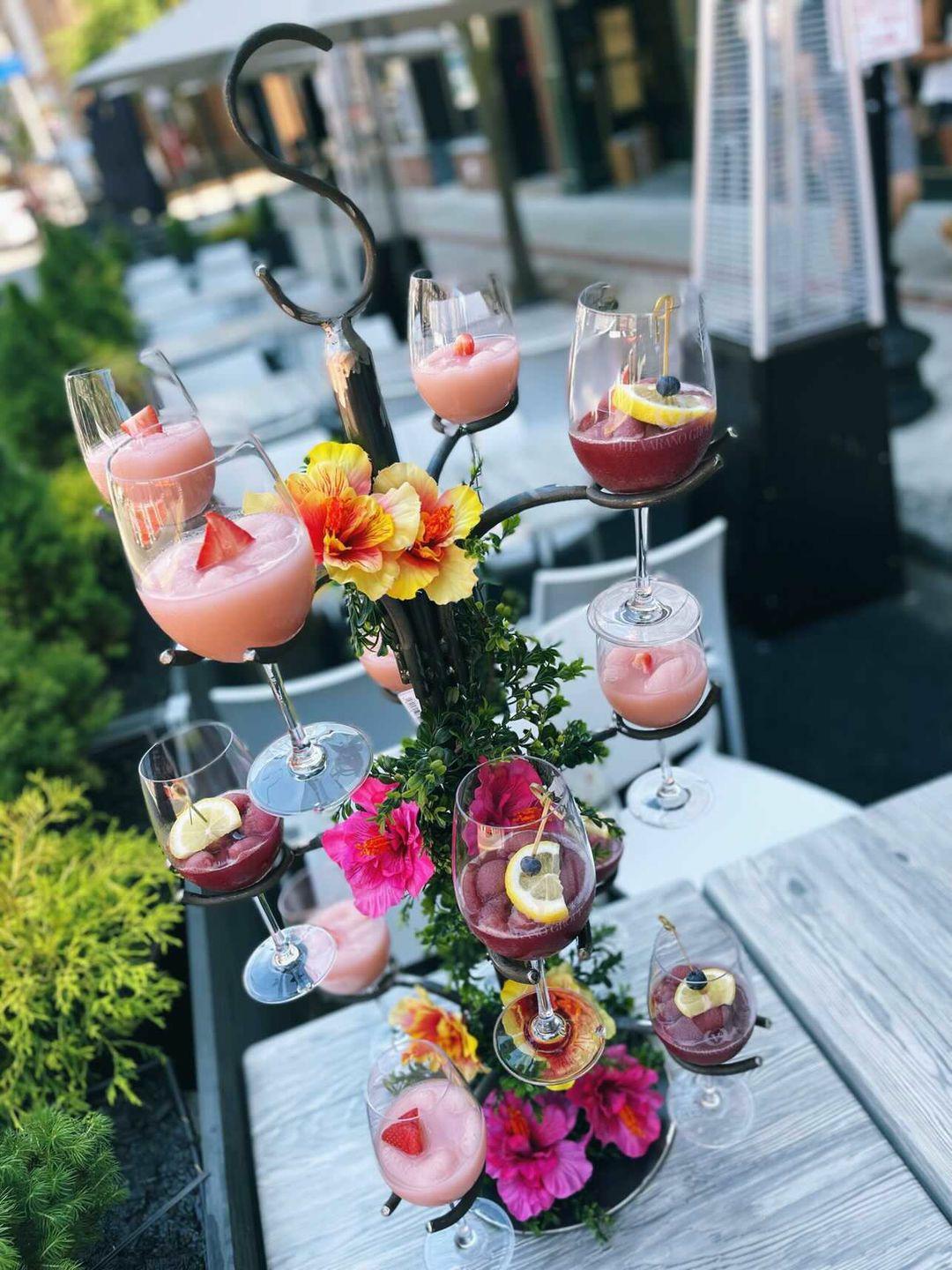 "We figured it'd be an amazing conversation piece," Varano says of the drinkable centerpiece, which is currently available for four, six or eight people during lunch, dinner and the restaurant's recently launched brunch service.
Just as Varano anticipated, this whimsical way of getting those glasses of rosé in each day has people talking. From the mere picture of this new menu item, Instagram has already been buzzing about how it's a topiary of beverage bliss.
So as you're rounding up the squad for Sunday brunch in Boston or just looking to catch up with a friend over drinks in the city, go out on a limb and try the cocktail tree at Strega.
And while you're there, don't forget to curb the effects of all that alcohol with carbs, specifically with this spot's somewhat recent "That's Amore" offering, where spicy pasta alla vodka is prepared tableside in a parmesan cheese wheel. (We recently bore witness to this particular service and all we can say is that if you order it, ask Carlo to turn the music up and give you a real show—the veteran server will almost certainly oblige).