The 16 best brunch spots in Boston you need to try
Craving sweet and savory brunch treats? Look no further than our guide to the best brunch options in Boston.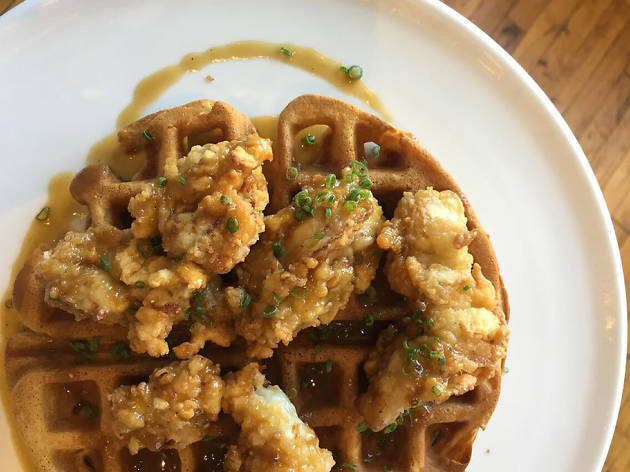 There's no need to settle for a mediocre brunch, not when you can enjoy a sinful assortment of sweet and savory bites accompanied by a steady stream of mimosas and bloodies. The best Boston brunch menus can be found at casual local hangouts as well as fine dining destinations. Is there a better way to start your day — or keep the party going — than a killer brunch? We think not. Either way, a sustaining brunch is exactly what you need after a long night spent drinking at the best bars in Boston, dancing at the best clubs in Boston, rocking out at the best live music spots in Boston, or laughing out loud at the best Boston comedy clubs.
RECOMMENDED: Full guide to the best restaurants in Boston
The best of the city under one roof
Brunch the day away with a curated feast. Start with morning favorites such as delectable donuts from Union Square Donuts or egg sandwiches and smoked fish platters from Mamaleh's, then move on to heartier options from the likes of Craigie Burger and Ms. Clucks Deluxe.
See the best breakfast and brunch spots in America
Check out the best breakfast restaurants in America and treat yourself to a healthy breakfast or a boozy brunch