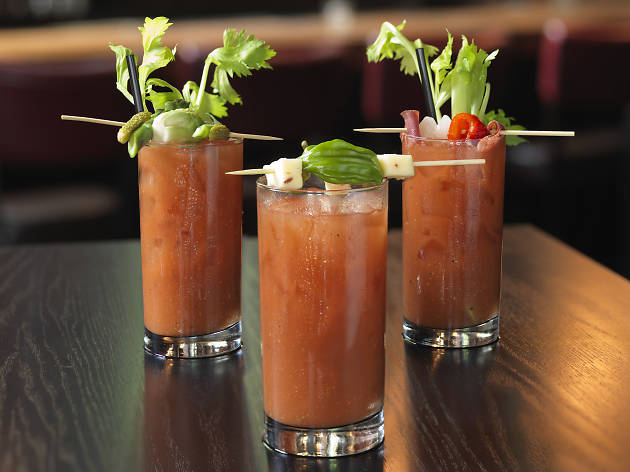 The best brunch spots in Boston you need to try
Craving sweet and savory brunch treats? Look no further than our guide to the best brunch options in Boston.
Now more than ever, weekends are for indulgent, extended brunches accompanied by a steady stream of mimosas and bloodies. The best Boston brunches can be found at casual local hangouts as well as fine dining destinations. Is there a better way to start your day — or keep the party going — than a killer brunch? We think not. Either way, a sustaining brunch is exactly what you need after a long night spent drinking at the best bars in Boston, dancing at the best clubs in Boston, rocking out at the best live music spots in Boston.
RECOMMENDED: Full guide to the best restaurants in Boston
29,000 sq ft of the city's finest cuisine, cocktails and culture
Brunch the day away with a curated feast. Start with morning favorites such as delectable donuts from Union Square Donuts or egg sandwiches and smoked fish platters from Mamaleh's, then move on to heartier options from the likes of anoush'ella or Nu Burger. Finish up by grabbing a sweet, healthful treat at Revolution Health Kitchen for the morning after.
Best brunch spots in Boston
More drool-worthy morning options
How do you like to fuel up in the morning? Whether it's a bagel to go or a plate full of eggs and bacon, the best breakfast spots in Boston have you covered.
Even in the summertime, Bostonians continue to consume copious amounts of fine coffee; many simply switch from hot to iced. Fortunately, however you like it, a good cup of coffee is never far away in the Hub.