Get Out of Town is a series where we highlight easy getaways from Boston. These may be a perfect bitesize weekend trip or a splurge worthy weeklong escape. But the main criteria are that the destination is both convenient to access and offers visitors an experience that surprises and delights. If you missed our recommendation last week, read all about why you should book a trip to Lake Winnipesaukee. This week we are headed south to the Hamptons.
Why visit the Hamptons
September and October are probably the best months of the year in the Northeast and better yet, they are also the shoulder season for all of our popular holiday destinations. While most of us in Boston think of the Hamptons as a spot for New Yorkers, they are surprisingly accessible from our neck of the woods as well. Enjoy serene beaches without the Cape Cod traffic, savor fresh seafood, and explore the local art scene.
Getting there

A shorter trip than you might think, the Hamptons are a perfect autumn getaway from Boston. Drive to New London, CT, hop on the Cross Sound Ferry, enjoy the hour-long ride and bam you are in the Hamptons. This will be about a 2.5-hour journey until this point from Boston, which is not bad at all. However, the rub is that depending on where you are staying you could have quite a bit more of a drive. But there are lots of great places to stay within an hour of Orient Point, which is where the ferry drops you.
Where to stay
If this is your first trip to the Hamptons and you are planning on exploring a bit, Hampton Bays is a convenient home base. Nestled in the heart of the Hamptons, The Inn Spot offers newly renovated waterfront bungalows and suites, offering a breezy retreat on Shinnecock Bay, steps from Ponquogue Beach. The surf-inspired décor is a welcome change of pace from the lighthouses and anchors we are used to on the Cape.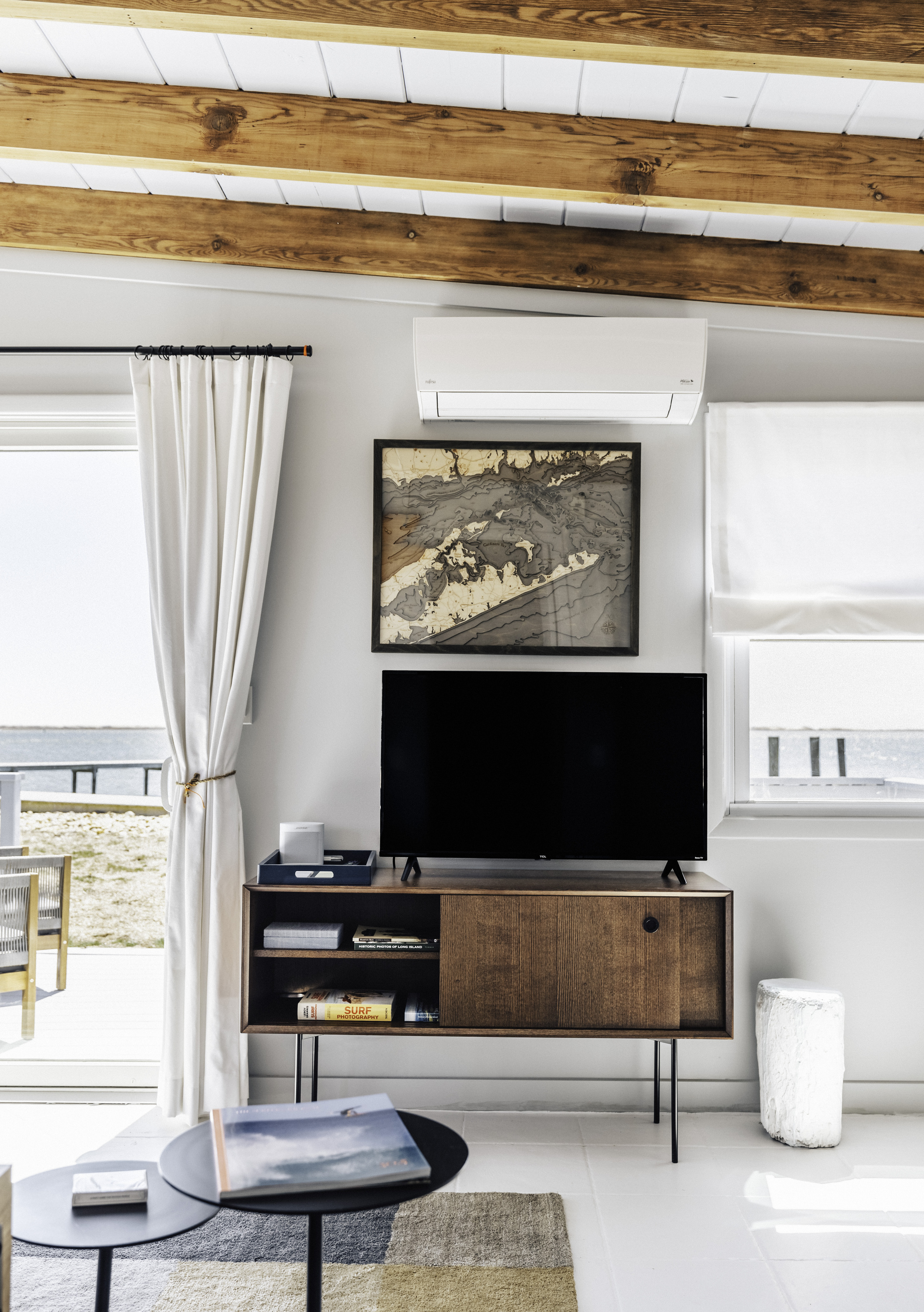 There is ample parking in the shell-lined lot, which you reach after a dreamy beachy drive. That alone is enough to put you in a good mood after a long work week, but as soon as you step into your bungalow, you are transported to So-Cal, while somehow remaining in New York. Located right on the water, you are never missing the sea breeze and there are lots of places to soak it all up thanks to the plentiful outdoor seating on the property.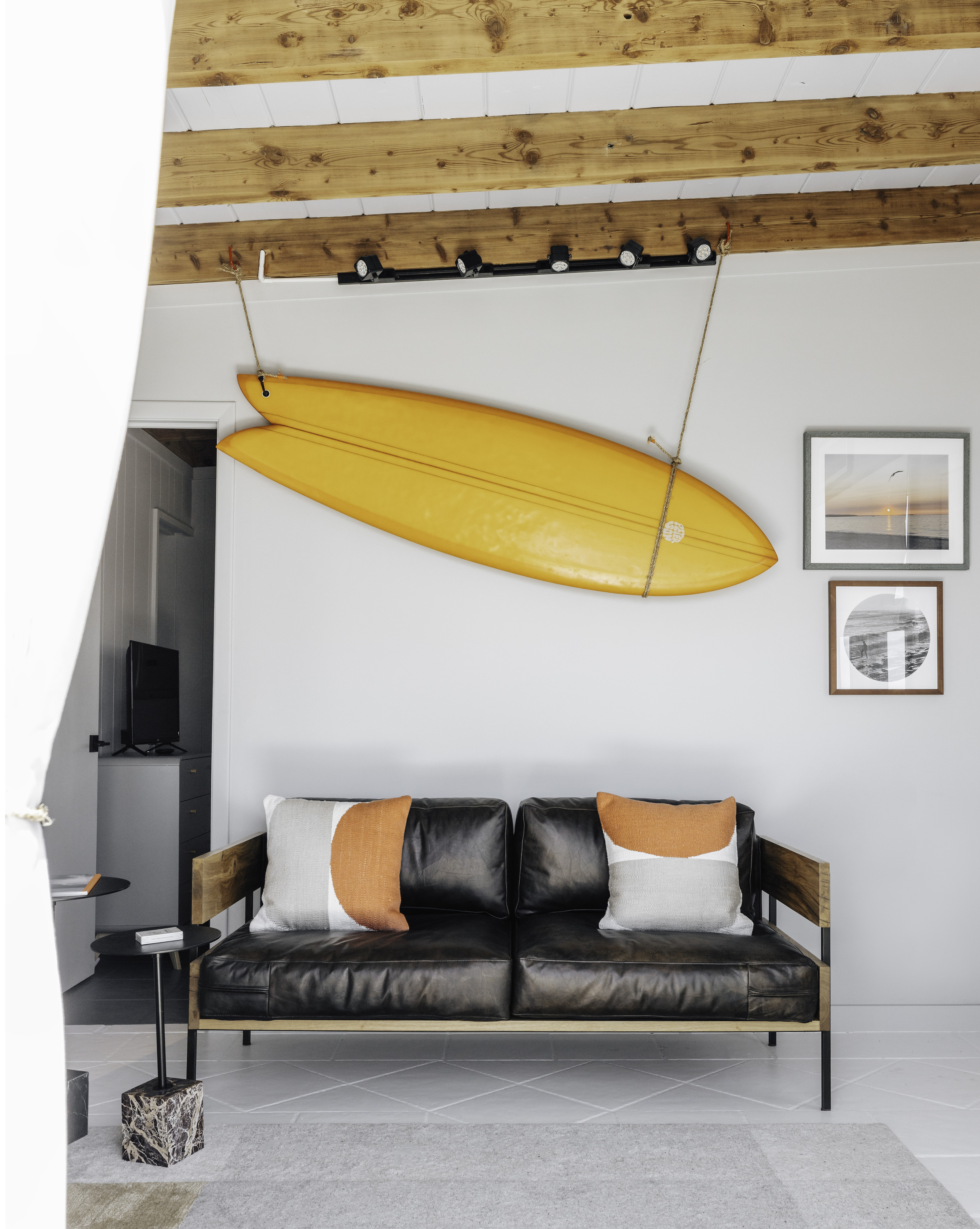 Dining
Make time to enjoy the onsite restaurant at the Inn Spot. Crash Cantina, an inviting open-air restaurant, offers an eclectic indoor dining space and a sprawling outdoor patio with mesmerizing bay views. The Latin American-inspired menu truly celebrates seafood. The restaurant also flaunts an extensive cocktail list, showcasing mezcal and tequila creations. And the best part is that they have an all-day margarita happy hour where you can savor as many $10 margaritas as you wish!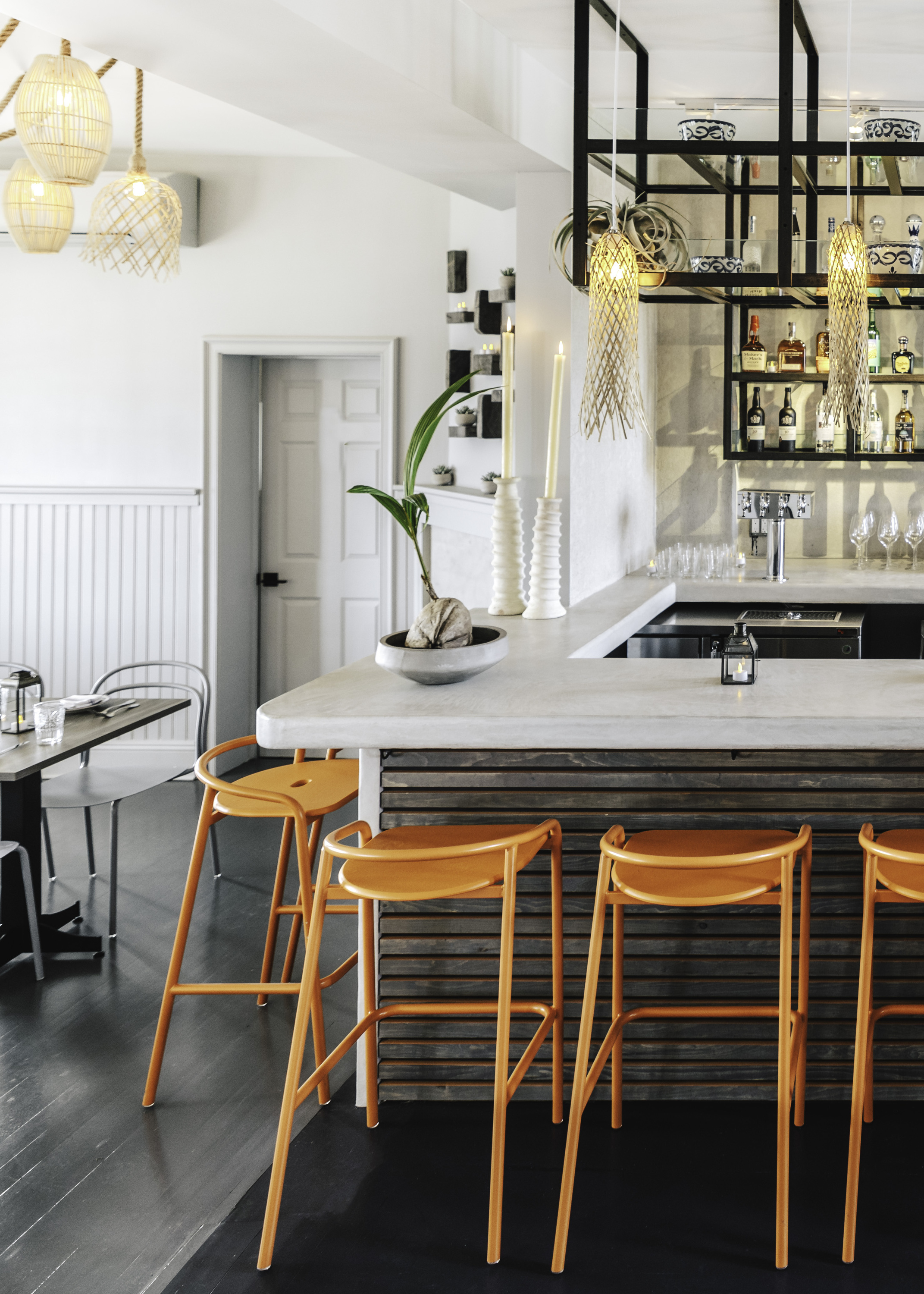 For more ideas on the best weekend getaways from Boston this season check out our top picks and if you are looking to stay a little closer from home read our guide to the best day trips from Boston as well!