Failté! The annual St. Patrick's Day Breakfast in South Boston is set for this Sunday, and we've got all the details on what's happening for the big celebration. For over seventy years, the St. Patrick's Day Breakfast has served as an opportunity for cultural leaders and the community to come together in celebration of Irish heritage in Boston and throughout the Commonwealth.
When and where is the South Boston St. Patricks Day Breakfast?
The breakfast is taking place on Sunday, March 19, 2023 at 9am. It takes place at the South Boston Iron Workers Hall, Local 7. Local 7 proudly represents union ironworkers across Massachusetts, New Hampshire and Maine. But please note, you must have an invitation to attend in person, but read on for how to watch the event at home.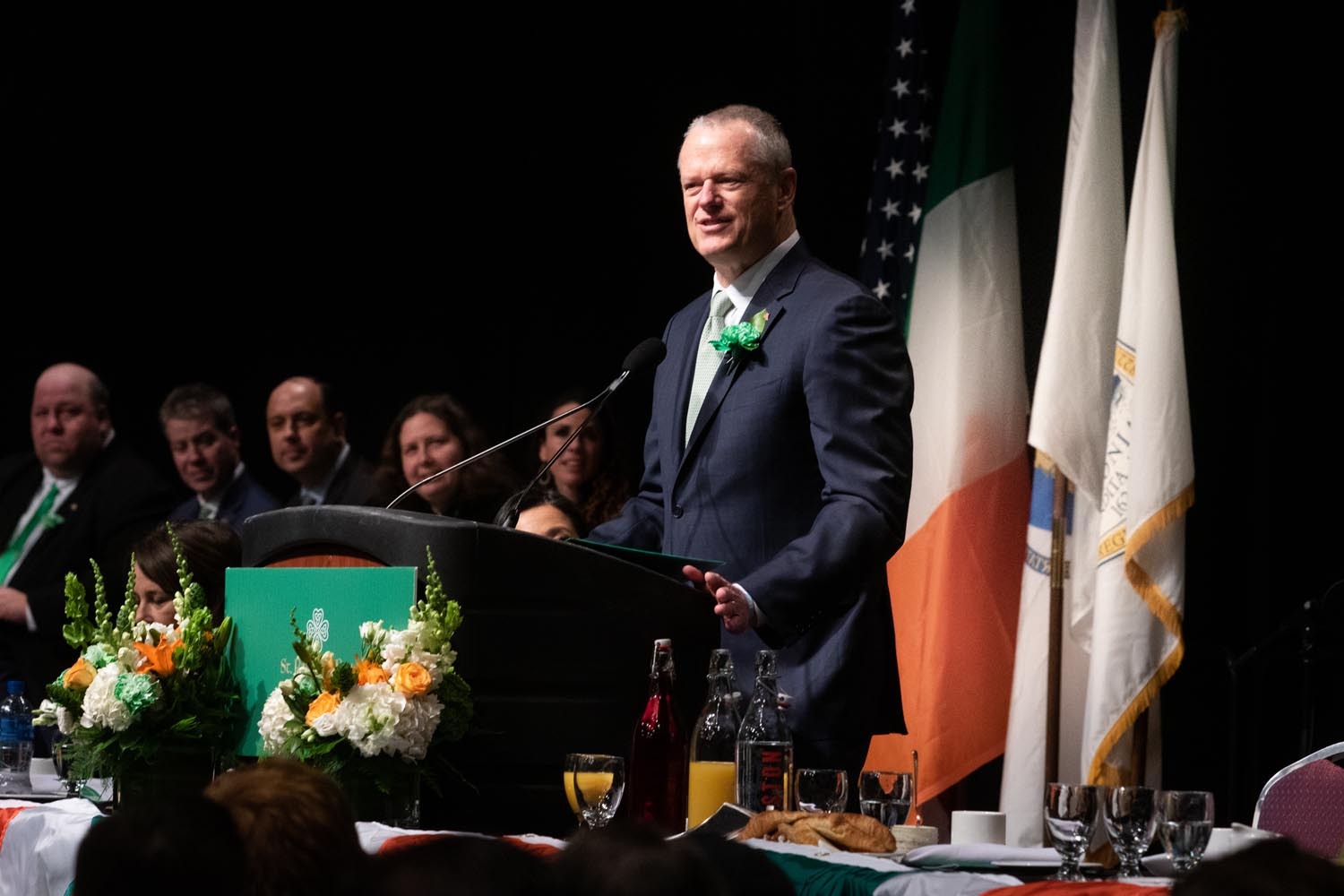 What is the South Boston St. Patrick's Day Breakfast?
The event is a celebration of Boston Irish culture and is hosted by Nick Collins, the state senator who represents South Boston. You'll also find elected officials and statewide candidates gathered in their finest green attire to poke fun at each other, some more humorously than others, and hearken back to events that took place over the last year, both light and dark.
This is the second in person breakfast, following the pandemic. The 2020 breakfast was canceled, one of the first major events to be disrupted as the city confronted the early days of COVID-19. The 2021 celebration, like so many others, was held online, replete with livestream appearances and goofy videos.
The St. Patrick's Day parade, a separate event held on the same day that takes marchers through the heart of South Boston, is also expected to take place at 1pm.
The parade and breakfast typically draw top elected officials, including Governor Maura Healy and Senators Elizabeth Warren and Ed Markey.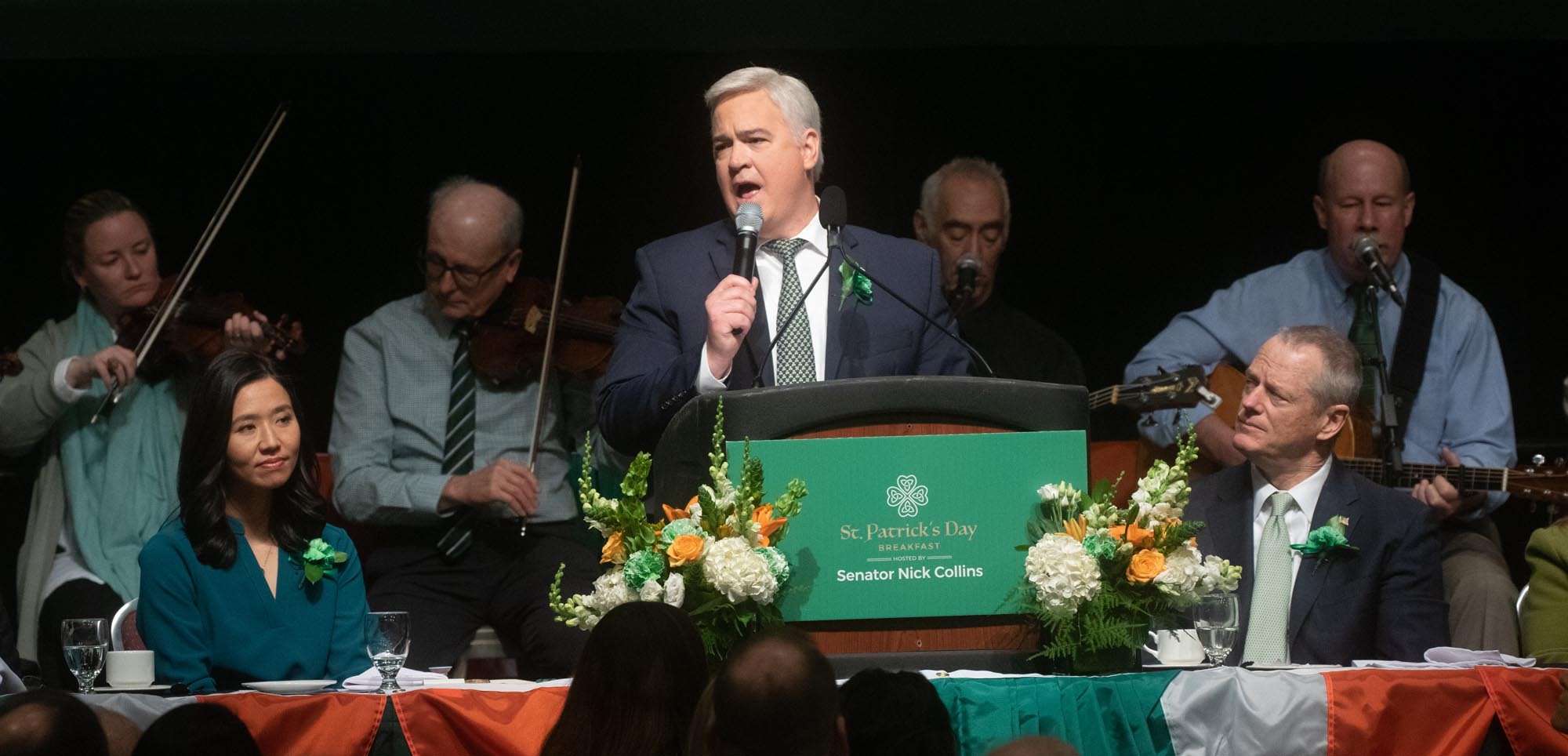 Who are the confirmed speakers at the breakfast?
Below are the speakers who are confirmed to date, including Representative Ayanna Pressley, who is back after a four year hiatus.
Gov. Maura Healy
Lt. Gov Kim Driscoll
US Sen Elizabeth Warren
US Sen Edward Markey
Mayor Michelle Wu
Attorney General Andrea Campbell
US Rep Stephen Lynch
US Rep Ayanna Pressley
Massachusetts Senate President Karen Spilka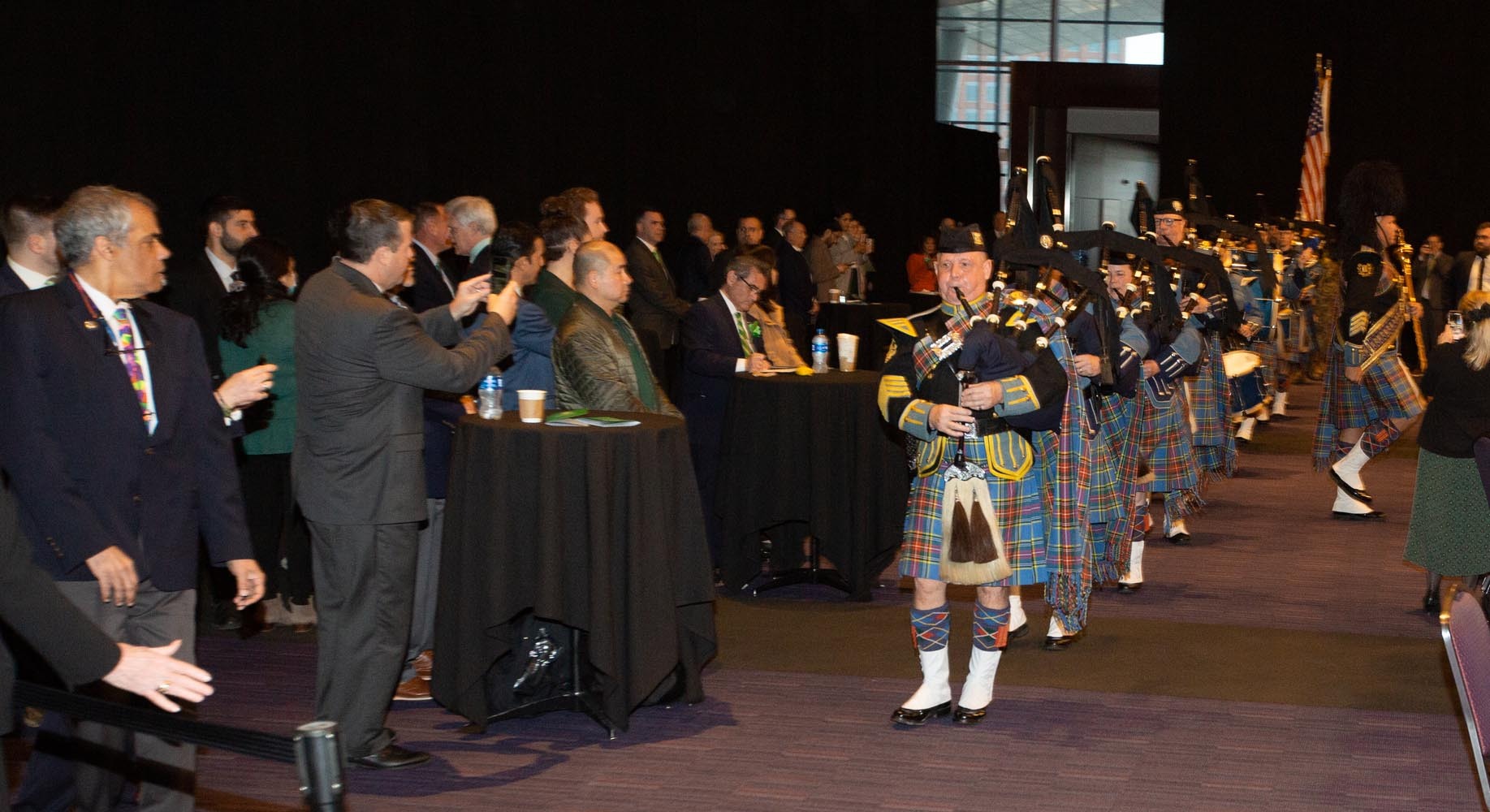 How can I watch the South Boston St. Patrick's Day Breakfast?
The event will be live streamed on Caught In Southie and Boston Neighborhood Network and broadcast locally on BNN. The event will also be broadcast live on WROL Irish Radio 100.3 FM and 950 AM. Caught in Southie also be there, reporting behind the scenes with color commentary and hosting live interviews with special guests.
Check out our guide to the St. Patrick's Day parade and to all the fun events happening to celebrate St. Patrick's Day in Boston this weekend!