Voice of Boston is a new series where we interview local tastemakers on their favorite neighborhoods, restaurants and hangouts around the city. If you missed our last one, catch up on Chef Will Gilson, owner of Puritan and Company, the Lexington, Cafe Beatrice, Geppetto, The Herb Lyceum and Puritan Oyster likes to hang out around the city.
Next up, we head to the Back Bay to chat with Chef Michael Serpa, owner of Select Oyster Bar, Little Whale Oyster Bar and Atlantico. With restaurants in some of Boston's most historic neighborhoods, Chef Michael Serpa knows how to bring new life to the classics and his menus often riff off New England favorites—but they always have his unique twist.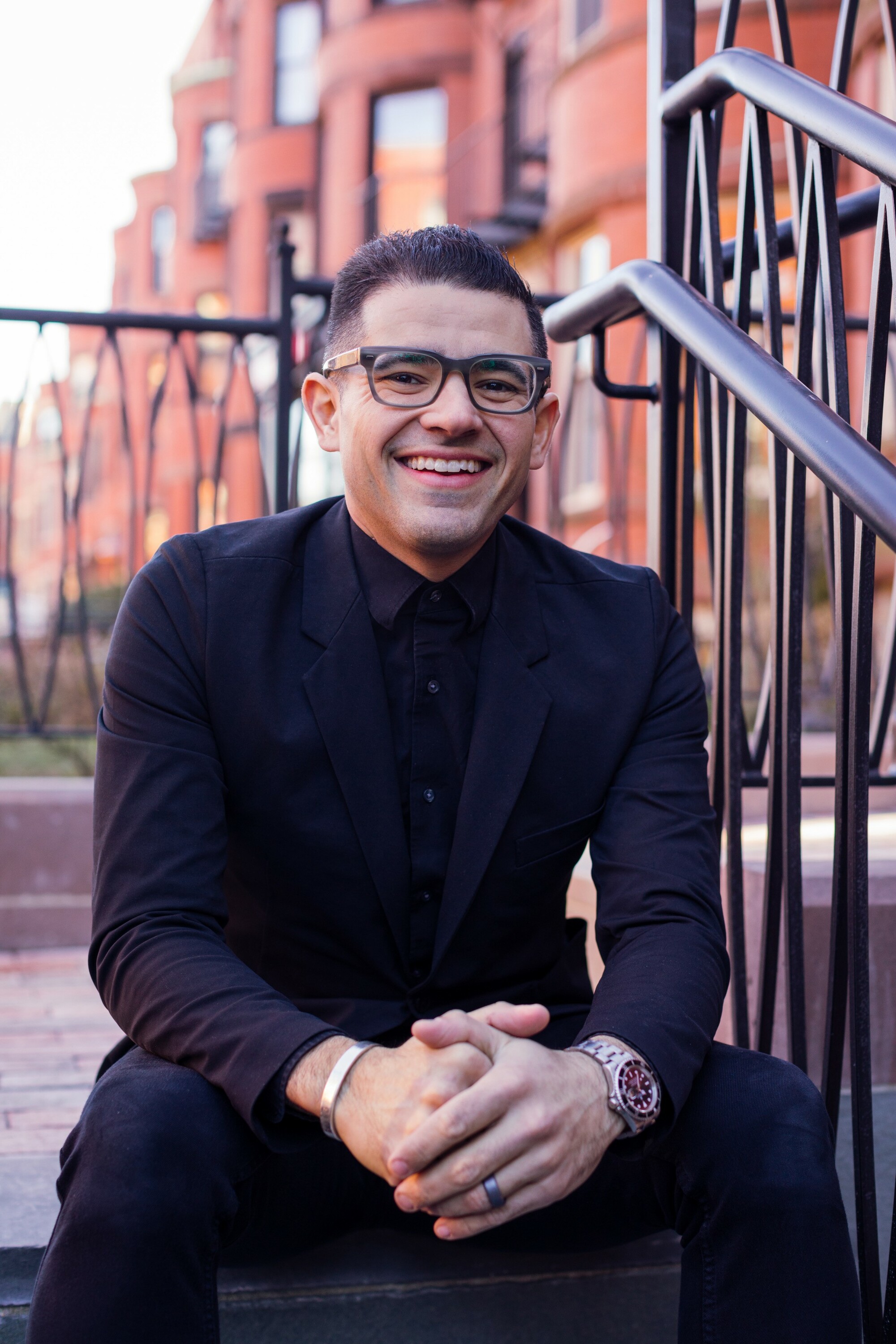 What are your favorite neighborhoods in Boston?
I'm partial to Eastie (where I live), Back Bay, Beacon Hill, South End and Charlestown.
Where do you go for a late-night bite?
I don't go out late too often these days, but late night has been a challenge in Boston for a while. Peach Farm would be the go-to.
In general, what are some of your favorite restaurants and bars right now?
I have been going to Dovetail in Charlestown a lot these days, Prezza in the North End is always solid, visiting Grill 23 for their crazy wine list & service and had a nice dinner recently at Faccia a Faccia (our neighbor on Newbury Street). My favorite bar is the Sevens in Beacon hill. And for bakeries, I dig Café Beatrice and La Saison in Cambridge for post-bike ride coffee and pastries.
Name a "hidden gem" you always bring friends or family when they are visiting from out of town.
I like to take out-of-towners to Mr. Dooley's for a pint of Guinness and Kava in the South End is a great neighborhood spot that is tucked away.
Where is your favorite place to go for a walk in the city?
All over the place. Walking around Boston is one of the best activities you can do here. Such a great way to see the city. Walking from the Aquarium T stop over Beacon Hill to the restaurants in Back Bay is one of my favorites. Take a walk, stop in a restaurant or bar for a drink, stop in the next one for snacks and so on.
What do you think is the best thing about Boston right now?
Boston is still an amazing big town. Hopefully, as the city grows, the food scene will still be driven by independents and local groups versus corporate chains. Nothing beats the vibe of the city around marathon Monday, beautiful spring and summer days and the Head of the Charles. Food-wise we are so lucky to work with some of the best seafood in the world, all caught right in our backyard.
What do you think is the worst thing about Boston right now?
The winter. Hate it. But food and restaurant wise I hope we don't see big money overtake the city's dining scene. New buildings and hotels benefit from having great local operators to draw locals to them (in addition to out-of-town guests).
What is your go-to Dunkin Donuts coffee order?
Small black if I must.