Voice of Boston is our series where we interview local tastemakers on their favorite neighborhoods, restaurants and hangouts around the city. If you missed our last one, catch up on our chat with Chef Michael Serpa, owner of Select Oyster Bar, Little Whale Oyster Bar and Atlantico.
Next up, we are walking in the South End with Ryan Skeen, the Executive Chef of the Beehive. Having joined the Beehive in 2020, Skeen brought his stellar resume to this Boston institution. Coming to Boston from NYC, Skeen had stints at Eleven Madison Park, Daniel Boulud, Jean George Vongerichten, Daniel Patterson, Rocco DiSpirito, and Andrew Carmellini.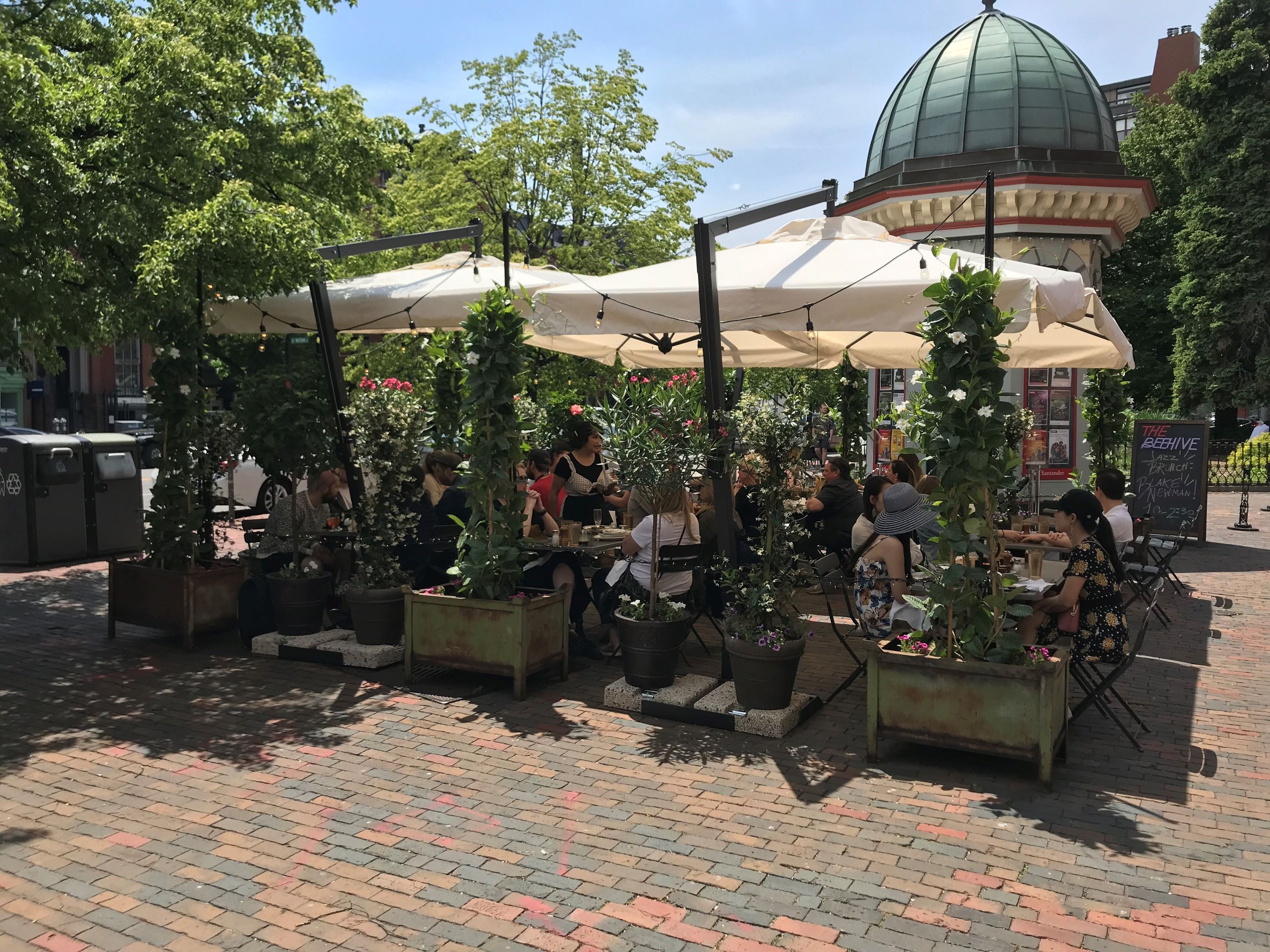 What are your favorite neighborhoods in Boston?
It's hard for me to make a call on this one. I am a big baseball fan and being able to take my kids to a legendary place like Fenway is a very special thing in my world. The whole scene around Fenway is great, especially with the new addition of the Blue Ribbon Group restaurants.
We live in Cleveland Circle and I love the parks in the area. They are amazing for my kids and several in walking distance, not to mention the great wine shops, restaurants and stores all along Beacon St and Harvard Ave in Brookline.
Where do you go for a late-night bite?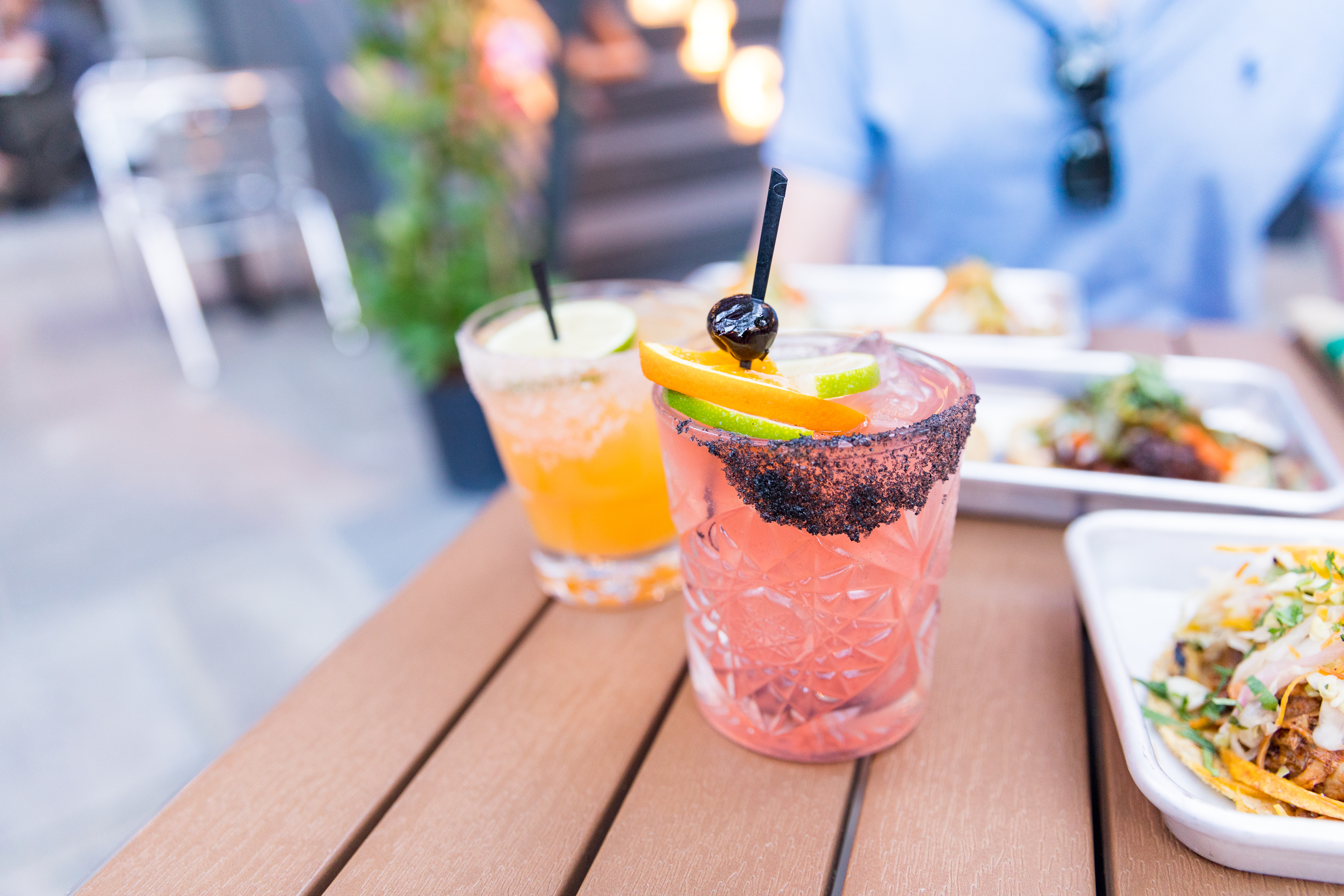 Fortunately, and unfortunately, I left my late-night snacking days in NYC. However, if I'm ever in the mood for something to cap off the night, I'll head over to our sister restaurant, Cosmica, just a block away. It has a great late-night menu with tacos and margaritas through midnight.
In general, what are some of your favorite restaurants and bars right now?
Uni is my favorite place in the city. I try and go at least once every few months. Between the immaculate sushi and the creative dishes that Chef Bazirgan is putting out, it's really a rock-star experience every time.
For BBQ I like Andy Husband's Smoke Shop.
I also like the bar program and food at Ivory Pearl in Brookline—a creative and fun experience and exceptional cocktails.
The sake and cocktail program at Blue Ribbon Sushi is pretty on point; hard to find many places like that in Boston right now.
Urban Hearth in Cambridge is one of the best all-around dining experiences I have had in Boston since I moved here; sit at the chef's table and just let Chef Miller and her amazing staff create an evening for you.
Name a "hidden gem" you always bring friends or family when they are visiting from out of town.
My go-to spot where I love to take people is The Stockyard in Brighton. It has such a great neighborhood restaurant feel, the staff is great. I love a good classic steakhouse and Stockyard knocks it out of the park. The bar staff are some of the best in Boston and I always have a great time.
Where is your favorite place to go for a walk in the city?
Other than walking 18 holes at Newton Commonwealth or Brookline Golf Course (which by the way has a great restaurant, Hemlock Grill), I love walking or jogging the Chestnut Hill Reservoir.
What do you think is the best thing about Boston right now?
Besides the city coming back to life after COVID, it's got to be the season the Bruins and Celtics are having.
What do you think is the worst thing about Boston right now?
Boston drivers! I thought Jersey and NYC drivers were bad, but wow Boston drivers seem to see stop lights and stop signs as suggestions. But I am slowly learning how to adapt.
What is your go-to Dunkin Donuts coffee order?
Whatever my daughters want. There is a Dunkin down the street from my girls' school and the cashiers literally save chocolate munchkins and strawberry frosted sprinkle doughnuts every day for them. I think we are officially regulars!