The best places for ice skating in Boston
Whatever your skill level, taking a spin around the ice is a popular activity in Boston, especially during wintertime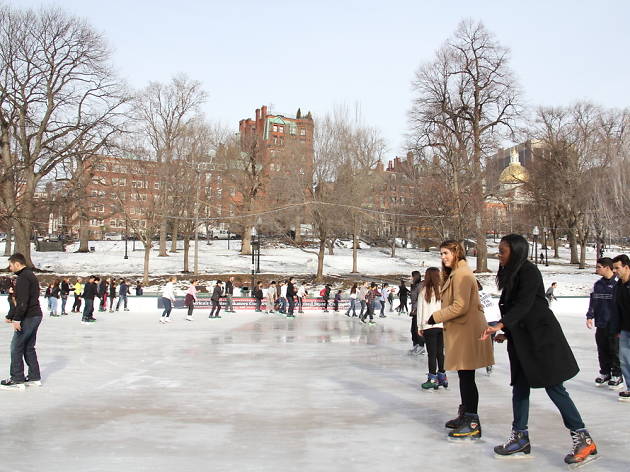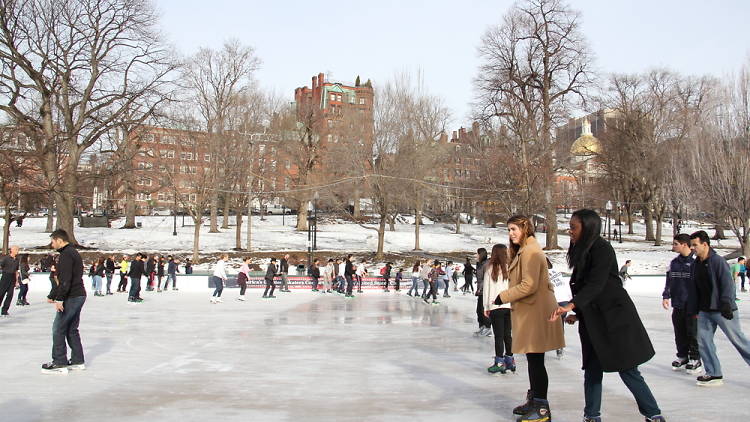 Ice skating is so endemic in Hub culture that one of its main visitor attractions, the Boston Common's Frog Pond, is iced over and packed with skaters every winter. Elsewhere in the city, there are public rinks, both indoor and outdoor, that are open to all, as well as skating clubs that require membership. Make no mistake, come winter, ice skating is one of Boston's most beloved pastimes. After a leisurely skate, warm up with a hot toddy at one of the best bars in Boston, a mug of one of the best hot chocolates in Boston, a relaxing sit at one of the best afternoon tea spots in Boston, or a cup of joe from one of the best coffeeshops in Boston.
RECOMMENDED: Full guide to the best things to do in Boston
Best ice skating in Boston
Things to do, Ice skating
During the winter months, the centerpiece of the nation's oldest park is the small-but-significant Frog Pond. Located on the Beacon Street side of the Boston Common, skating on the Frog Pond is an extremely popular wintertime tradition. The line to even put your feet on the ice can be considerable at weekends and during holidays. It's open for skating seven days a week and you can bring your own skates or rent some at the concession stand. There are lessons for all ages, and cute seal-shaped skating aids for children. The notoriously fickle elements often intervene, but the ice skating season usually runs November to March. As an added bonus, there's a café and free WiFi.
Things to do, Ice skating
This pretty outdoor rink—the surrounding trees are strung with fairy lights—is located in Kendall Square's North Plaza, off Athenaeum Street, and is open December through March, weather permitting. There is a concession with skate rentals; lessons are available, and the rink is available for private events—check ahead before venturing out. Locker rental and skate sharpening are available for a fee. There is a snack bar, but all your favorite Kendall Square eateries are nearby for a post skate warm-up.
Things to do, Ice skating
This indoor rink—owned by the Department of Conservation and Recreation (DCR)—is a North End staple. It is open seasonally, November through March, and offers water views. There is on-site skate rental and a snack bar serving the usual contenders to keep skaters fuelled. As it is a community hockey arena, check ahead to make sure it isn't booked for a game or private event. While skating is free, there is a $5 charge for skate rentals.
Things to do, Ice skating
At Boston Landing in Brighton, this enormous indoor rink is the home of the Boston Bruins. This is where the team trains, but their practice facility is open for public skating. Don't worry, you don't have to be a budding Bruin to spin across the ice—the facility is open to all ages and all skill levels. It's a unique opportunity to skate on the same ice as the hometown ice warriors on a state-of-the-art rink. Dates and times vary—the Bruins sometimes need their practice space outside of the usual schedule—so check the venue website for a current schedule. Season passes and group rates are also available.
5
Photograph: Courtesy Yelp/Skating Club of Boston
This arched building off Soldiers Field Road in Allston is a private, members-only figure skating club as well as a public rink. Public skating hours are limited though, and you should check ahead of arrival to make sure an event isn't happening. The public skating sessions are, however, in operation year- round. The club is the third-oldest US Figure Skating club still in existence and has been around in various incarnations for more than a century. The Skating Club of Boston also oversees the Frog Pond rink.
6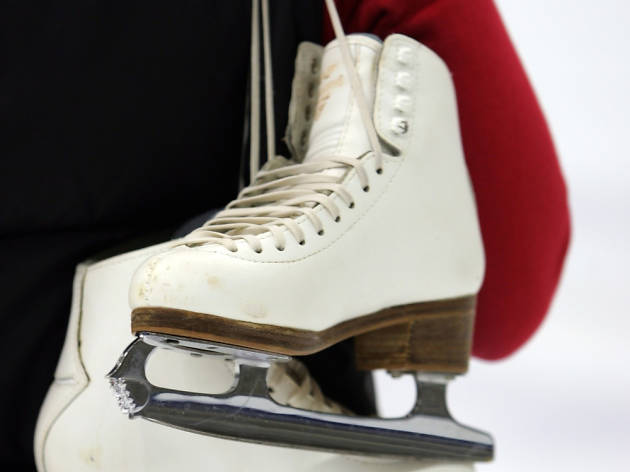 Photograph: Creative Commons
This seasonal, public outdoor rink in Jamaica Plain is very family-friendly, so expect it to be crowded during winter weekends and holidays. One plus is cost: skating is free and skate rentals are cheap. )Or bring your own for greater savings.) There are lessons on Saturdays. Skating begins in mid-December and continues through March, usually. But, as it is an outdoor rink, the schedule fluctuates according to Mother Nature's whims.