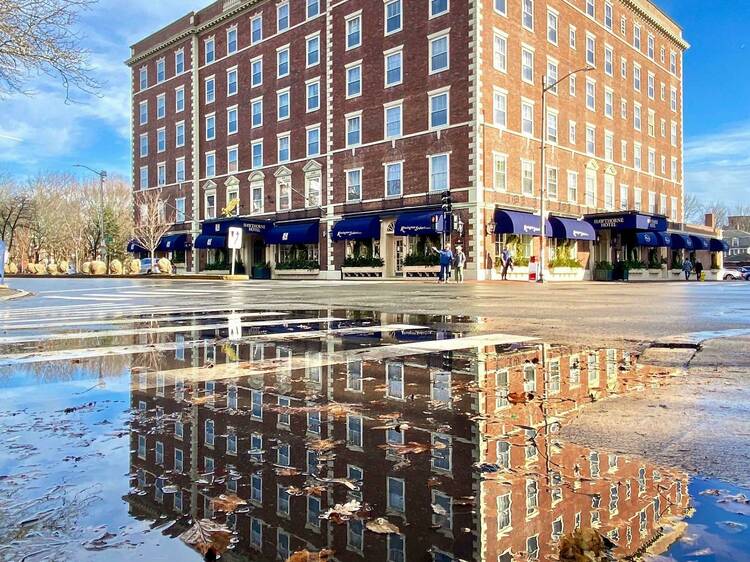 Photograph: Courtesy Hawthorne House
Book a hotel for the weekend
There is so much to do in Salem during Halloween season. If you really want to experience Salem, stay for a couple nights. Accommodations fill up quickly so make your reservations asap.
The Merchant (148 Washington St, 978-745-8100) a Lark Hotel, The Merchant is conveniently located right down town. Walk to all the witch shops, great restaurants and plenty of nearby tours and museums.
The Hotel Salem (209 Essex St. 978-451-4950) located right in the heart of downtown Salem, this boutique hotel is a great choice if you want to be right in the thick of all the excitement. They have a restaurant on the first floor The Counter and they have a season rooftop bar and restaurant where travelers can enjoy fantastic views of downtown Salem.
The Hawthorne House (18 Washington Sq. 978-744-4080) one of the most historic hotels in Salem, the Hawthorne Hotel was established in the 1920s. This elegant hotel is conveniently located downtown and has 2 dining options on site: Nathaniel's Restaurant and Tavern on the Green.