Things to do with kids in Boston for a guaranteed fun time
The best things to do with kids in Boston are sure to keep little ones (and the whole family) of all ages entertained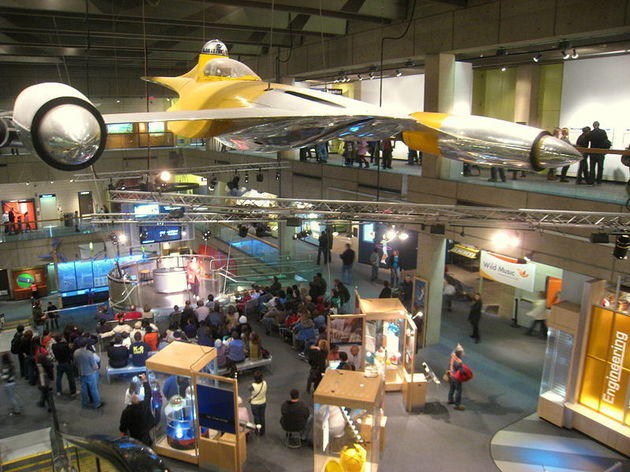 On the one hand, figuring out ways to occupy your children on the weekend is a never-ending struggle. On the other, there's no greater excuse to indulge in a city's G-rated pleasures—and Boston, with its intellectual, architectural, and artistic legacies, is the ideal urban landscape upon which to set them free. From revered museums and revamped parks to renowned attractions, the city overflows with solid kid-friendly offerings that also have lots of to appeal to the parental set as well. It turns out that the best things to do with kids in Boston are also some of the best free things to do in Boston.
RECOMMENDED: Full guide to the best things to do in Boston
Things to do with kids in Boston
Attractions, Ships and boats
What child could resist sitting in a swan? A part of Boston tourist history, these odd watercrafts were created by designer Robert Paget in 1877. You'll spend 15 minutes cruising around the small lagoon, amid the ducks and willows, as gaggles of kids do their best imitations of swashbuckling pirates or quiet nature observers.
Founded in 1913 by a well-meaning group of local science teachers, the Children's Museum remains a beloved local institution among generations of area youngsters. This Fort Point Channel landmark has seen its surrounding neighborhood explode in recent years, but once inside kids find themselves immersed in a series of spacious open areas. The centerpiece of the museum is the New Balance Foundation Climb, a twisty, turning three-story climbing structure made of serpentine wires and curved plywood sails. Bring earplugs on Fridays between 5-9pm, when admission drops to $1.
Attractions, Zoo and aquariums
The breathtaking centerpiece of this excellent aquarium is the colossal 200,000-gallon salt-water replica of a Caribbean coral reef. The cylindrical tank, 40 feet in diameter and three stories tall, is alive with moray eels, stingrays, gigantic sea turtles and menacing sharks. On a smaller scale, a touch tank exhibit lets children stick their hands into the cold water of a tidal basin and get up close and personal with starfish, sea urchins and hermit crabs. The huge indoor penguin exhibit is one of the city's most enduring nature attractions. If the lines are too long, peek at the playful inhabitants of the outdoor seal enclosure instead. The IMAX theatre offers state-of-the-art 3D glasses to put viewers in the middle of the action.
Museums, Science and technology
This well-known and extremely child-friendly museum is committed to providing an interactive and educational experience, making science accessible through a wealth of hands-on activities and engaging exhibits. Highlights include the domed Mugar Omni Theater for IMAX movies, and the multimedia Charles Hayden Planetarium. For parents of the under-8 set, there's no greater reprieve than the Discovery Center, which lets kids engage in hands-on learning activities while their adult counterparts take a little breather. There's also an enormous gift shop, a café courtesy of celebrity chef Wolfgang Puck, and a spectacular view of the river to admire from the vast windows in the back of the museum.
Founded in 1870, the MFA's globe-spanning collection encompasses more than 500,000 objects. The museum offers one of the city's best freebies on Wednesdays after 4pm, when admission is by voluntary contribution. Of particular note to children is the Egyptian collection, much of which was acquired through excavations in conjunction with Harvard University in the first half of the 20th century. The impressive number of kids' activities include storytimes for toddlers, scavenger hunts, and drop-in art classes.
Attractions, Parks and gardens
In a beautiful, 265-acre park setting, this living museum is administered by Harvard University. Open to the public, it provides the opportunity to see more than 7,000 specimens of trees and plants from around the world—but don't bother telling that to the kids, because they'll be too busy riding their bikes and scooters up and down the well-paved paths. In May, Lilac Sunday is one of the must-dos for families, a day-long celebration of the fragrant, flowering shrub that usually coincides with Mother's Day.
Attractions, Parks and gardens
South Boston lays claim to one of the city's most appealing shoreline parks: the 22-acre Castle Island, where children can run through a grassy knoll, hit the playground for a bit, then dig holes on the beach for a while before demanding hot dogs and ice cream at Sullivan's, the on-site food shack. It is, in other words, a one-stop spot for a sunny summer afternoon. It's also among the oldest fortified military sites in North America, centerpieced by Fort Independence, a pentagonal granite structure that was finished in the 1850s—and which can be toured for a nominal fee.
Attractions, Libraries, archives and foundations
The BPL can keep kids of all ages busy (and indoors) for hours. The original structure, completed in 1895, is now the research library, which might hold some appeal to sophisticated tots who enjoy a good Sargent painting. But it's the modern wing of the library—which recently underwent a multi-year, multi-million-dollar renovation—that will appeal to future literati. The new Children's Library is twice as large as its predecessor, brightly decorated and packed to the gills not just with books, but also computers, early literacy stations, reading list suggestions and comfy seating. Come summer, the BPL offers all sorts of special children's programming, both within and beyond its walls.
Attractions, Parks and gardens
While the 15-year Big Dig was no picnic for the city, the spoils of that battle have increased the quality of life in Downtown Boston tenfold, especially for families. This linear park covers an expansive 15 acres that connect the Chinatown Gate with the iconic Zakim Bridge. You can stroll its length over a lazy afternoon, stopping by such kid-friendly attractions as the interactive installations and the splash fountain. The piece de resistance is the Greenway Carousel, featuring 36 seats depicting native Massachusetts animals.
Things to do, Sport events
Seeing a game at Fenway has always been a quasi-religious experience for younger fans. The catch? Finding tickets can be tough and expensive. The ballpark has only gotten more family-friendly in recent years. The Kids' Concourse includes a pitching booth and lots of photo opps. You can sign little ones up for Kid Nation, which also offers early entrance to watch batting practice. And inside the concourse there's Wally's Clubhouse (open from the third to the seventh inning), where kids can play, interact with a balloon artist, and see Wally himself. Parents, don't panic: there's also beer.
Attractions, Towers and viewpoints
This glassed-in walkway high atop the "Pru" offers a 360-degree perspective from a height of 750 feet; on a clear day, you can see as far as 80 miles in any direction. While kids will initially marvel over the height and views, it's hard not to get sucked into the history laid out before them, at least a little. (Audio tours that pick out the Hub's many historical sites are available.)
Attractions, Libraries, archives and foundations
The Mapparium—the world's largest walk-in globe—is among the city's quirkiest landmarks and catnip to any budding junior historian or geologist. Housed in the Mary Eddy Baker Library, it's a three-story model of the globe built to scale, running 30 feet in diameter and traversed by way of the glass bridge that bisects its interior. Kids love the weird acoustics and outdated borders. (Instead of depicting the world's current geography, the 608 stained-glass panels recreate the planet as it was in the mid-1930s, when the project was completed.)
Attractions, Parks and gardens
Just a few minutes outside of the city is a 7,000-acre reservation with 125 miles of resplendent hiking trails, many appropriate for younger climbers. Great Blue Hill is the most popular trail, earning the family an unmatched view of the city skyline; just prepare for crowds in the summer months. Much shorter trails throughout the reservation let kids scramble over rocks and walk across narrow bridges. In the winter, a portion of the reservation transforms into a modest ski resort, with many lesson options for children and even some nighttime skiing availability.
Photograph: Courtesy Yelp/Aimee G.
Things to do, Ice skating
It's a four-season family attraction. In the winter you can bundle up, grab the kids' skates (or rent them on-site) and take a spin in the middle of America's oldest public park—preferably on a clear, starlit night. Bobby the Skating Seal is a rink prop that can be rented for the littlest ones just learning to skate, and kids can sign up for skating lessons with the Skating Club of Boston. In the summer, the pond becomes a splash fountain, the easiest way for city families to cool off without leaving town; there's also a carousel set up on the far end starting in April through the fall.
15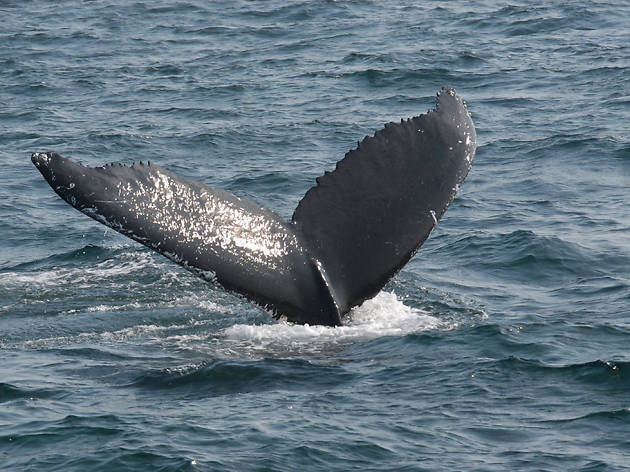 Photograph: Shutterstock
It's fast, it's exciting and it's rewarding even if you don't spot an aquatic mammal (though you probably will). The New England Aquarium's whale watch program takes passengers to the federally protected Stellwagen Bank Marine Sanctuary, home not only to a plethora of whale species—humpbacks, finbacks, minkes, pilots and even the endangered right whale—but also dolphins, seabirds and otters. In lieu of canned speeches, naturalists on board offer detailed knowledge about each animal and patiently answer all questions from even the youngest passengers. Unlike other slow-moving whale watch boats, the aquarium's customized (and eco-friendly) catamaran whisks you to the sanctuary at 35 miles per hour, which means more time for whale-tail gazing.
16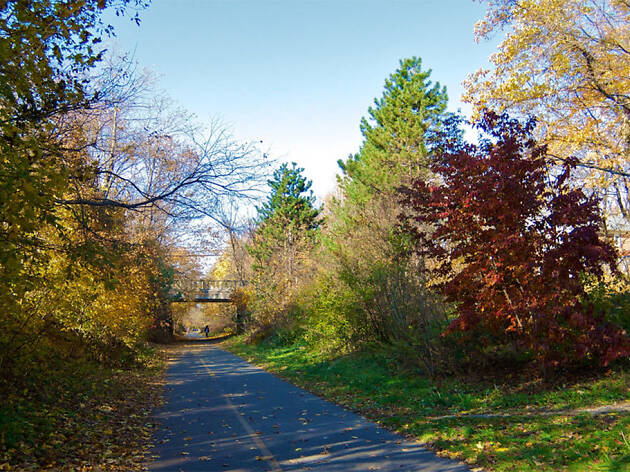 Photograph: Courtesy CC/Flickr/gGraphy
Stretching from Cambridge to Bedford, the 11-mile Minuteman Bikeway is a great way to introduce the kids to Greater Boston's outer boroughs while getting in a little exercise in the process. Built on a former railway, it's open to biking, rollerblading, jogging, walking and more—anything sans motor, basically. There's also plenty to see along the way, including Alewife Brook Reservation, Spy Pond and Arlington's Great Meadows.
17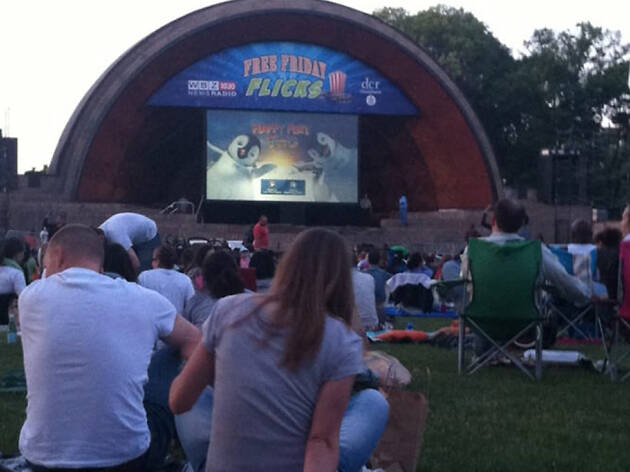 Photograph: Courtesy Yelp/Annamarie T.
Come summer, the area is awash in free outdoor screenings. The Hatch Shell is the biggest draw, showing family-friendly flicks on Friday nights; you can set up a picnic on the banks of the Charles River beforehand and make a whole night of it. Smaller parks throughout Boston, Cambridge, Brookline and Somerville also get into the act once schools let out—check each town's website for the schedule.
Attractions, Zoo and aquariums
As fascinating as lions and tigers are on the TV screen, they're far more impressive in the flesh. The Franklin Park Zoo - whose mission is to inspire people to protect and sustain endangered species - has them all, as well as zebras, gorillas, giraffes and a host of other exotic animals that wouldn't normally be seen in the wilds of New England. Little visitors are well-served at the children's zoo, which features everything from a prairie dog neighborhood to a grass maze.
19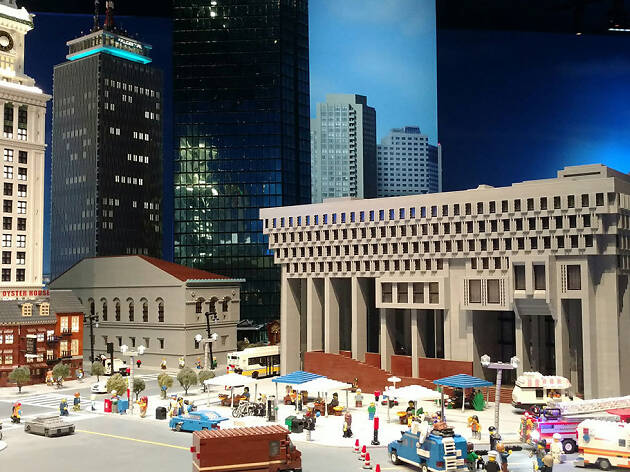 Photograph: Courtesy CC/Flickr/walknboston
Legoland Discovery Center
The Legoland Discovery Center has been a family-friendly addition to the Assembly Row shopping center, which is an all-around kid-friendly destination thanks to the movie theater and summertime music performances. Legoland's oversized blocks and race cars delight kids of all ages, as do the 4D theater and rides on the Kingdom Quest Laser Rider. The biggest attraction for young and old alike is Miniland, which depicts Boston landmarks in Lego form; if you're looking to wear out a rambunctious youngster, send them off to one of two play zones with jungle gyms and climbing walls.