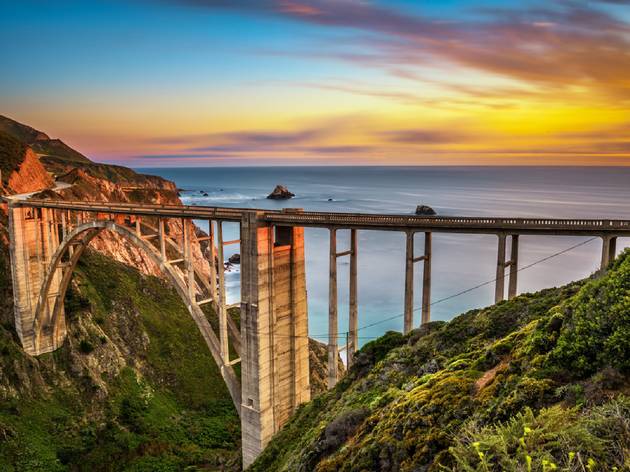 The ultimate California road trip
From burgers at In-N-Out to an underground garden, these fun pit stops make up the perfect California road trip
California freeways may be some of the most dreaded in the country, but there's no doubt they lead to some amazing destinations. It's worth the hassle to get to famous amusement parks and beaches to enchanting redwood forests and hot springs. And here in the Golden State, the journey can be as rewarding as the destination. When you're ready to get behind the wheel and explore the state, here are our picks for the best California road trip stops.
The famously scenic landscape (especially the Pacific Coast Highway) makes taking a California road trip a multifaceted experience. You can piece together diverse cultural offerings, renowned restaurants and stunning national parks for a fun and varied cross-state itinerary. A bird's eye view of Yosemite, a massive urban park, a pilgrimage to honor a beloved burger and a glimpse into space are just a few of the things you can experience on the ultimate California road trip.
So put together that road trip playlist, pick up a few gas station snacks, and hit the road to conquer California with these exciting destinations.
RECOMMENDED: The best things to do in California
Ultimate California road trip
Headed out on the PCH?
This famously scenic route boasts some of the best places to visit in California.