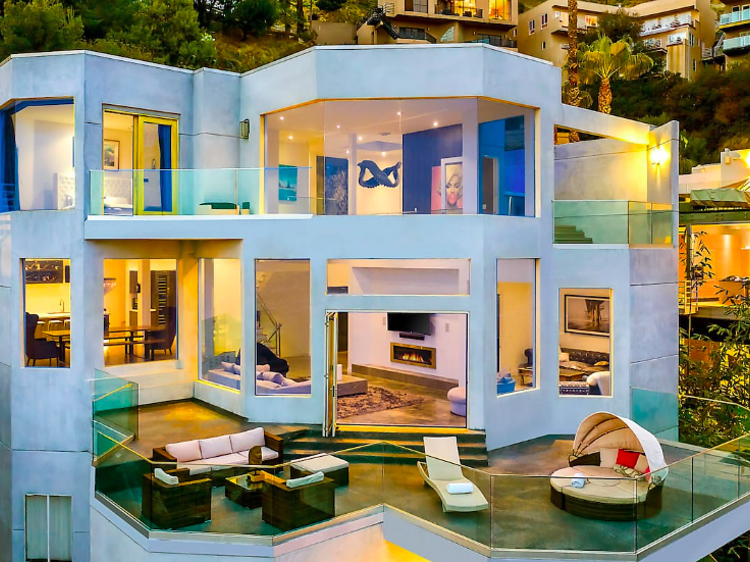 Photograph: Airbnb
1.

The luxury villa in the Hollywood Hills
Got a few more pals with you? How about this insane villa, big enough for 12 guests, right up in the Hollywood Hills? That's right, this amazing house has a hot tub, pool table, and a number of balconies – ready to make all your Hollywood dreams come true. There are also incredible views of the city, and it has its own theatre. And of course, an Airbnb this lavish comes decked out with security cameras to ensure a safe stay. What's not to love?
Rooms? Six bedrooms. Sleeps up to 12 guests.
The mood? An A-Lister's paradise.
Location perks? This convenient location puts you close to downtown L.A.
Budget range? A luxurious stay for great group vacation rates.
Time Out tip: Check out the rooftop hot tub. It's mega.