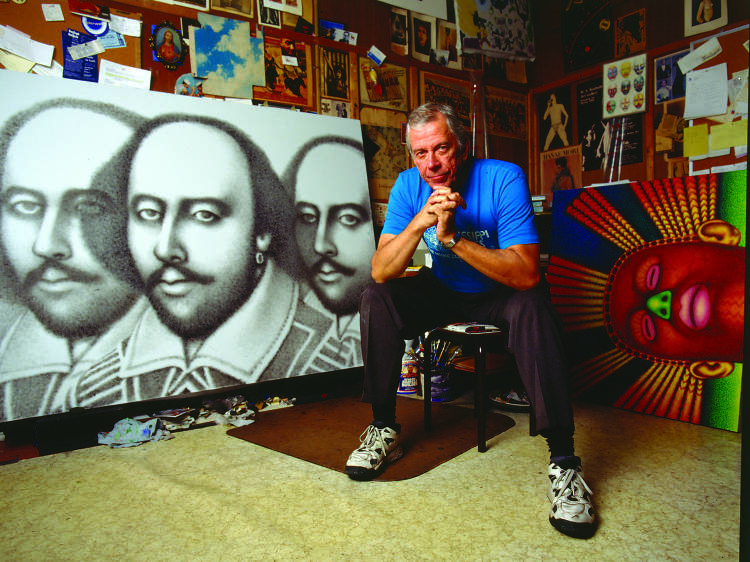 Photograph: Steve Schapiro
Housing the collection of paintings, prints and writings that Paschke left to his children, the Ed Paschke Art Center opened in 2014 and exhibits his work free of charge. Since then, some of Paschke's art has remained on display (such as his striking lenticular PHSColograms, made with new media artist Ellen Sandor) while other creations have taken up residence in the space, including an exhibit of paintings by Wasalu Jaco (a.k.a. Lupe Fiasco) and a music series curated by singer-songwriter Nicholas Tremulis. Matt Mitchell's "100 Faces of War Experience" is being exhibited through February 16, with 100 paintings of American veterans who served in Iraq and Afghanistan.
Situated just off the Jefferson Park Blue Line stop in a working-class neighborhood and adorned by an eye-catching mural of one of Paschke's works, the center strives to make its collection accessible. "The purpose is having world-class art available to the public for free," says Stelcer. "Anyone can come and just hang out and not feel judgment and not feel intimidated." It's the sort of unpretentious environment Paschke likely would have approved, though he'd probably have hung a few Howlin' Wolf posters on the walls.
Visit the Ed Paschke Art Center at 5415 W Higgins Avenue, Monday through Sunday from 10am–7pm.