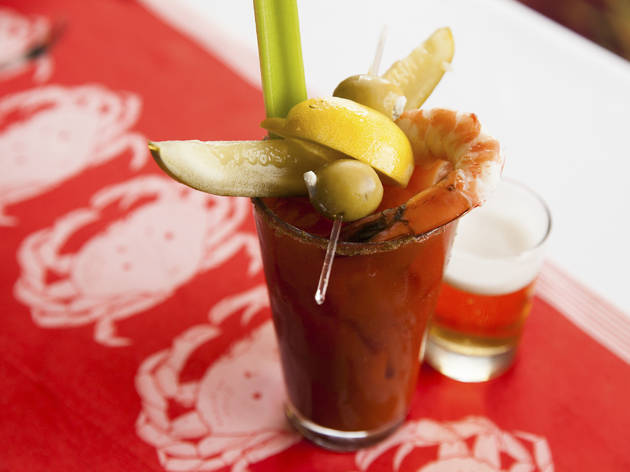 The best bottled Bloody Mary mixes
We sampled different kinds of Bloody Mary mix, all easily available in stores and online, to find the best
We used to think that, like pizza, there were no bad Bloody Marys—after all, you're probably hungover, and they're delivering you some hair-of-the-dog vodka, along with lots of salty garnishes, all in an easy to consume package. But sometimes, you can't rely on Chicago restaurants for your Bloody Mary brunch fix—when you need to whip up a Bloody at home, you need to start with a solid mix. The Time Out Chicago staff tried 19 different kinds of Bloody Mary mix, and while most are fine in a pinch, there are six we hope to never drink again and three clear standouts. The next time we're hosting brunch at home, we'll be grabbing bottles of those.
RECOMMENDED: Brunch in Chicago
Our list of Bloody Mary mixes, ranked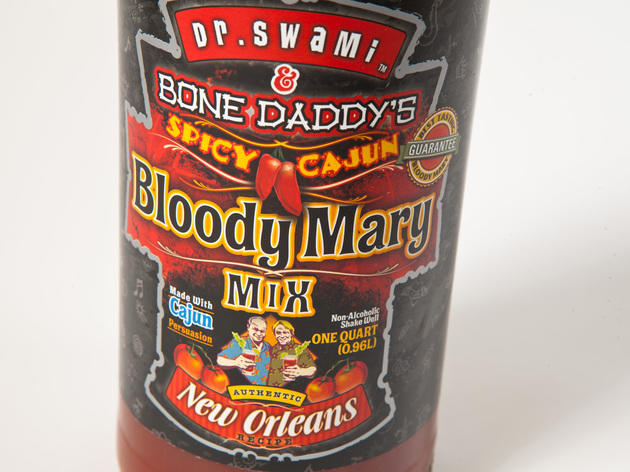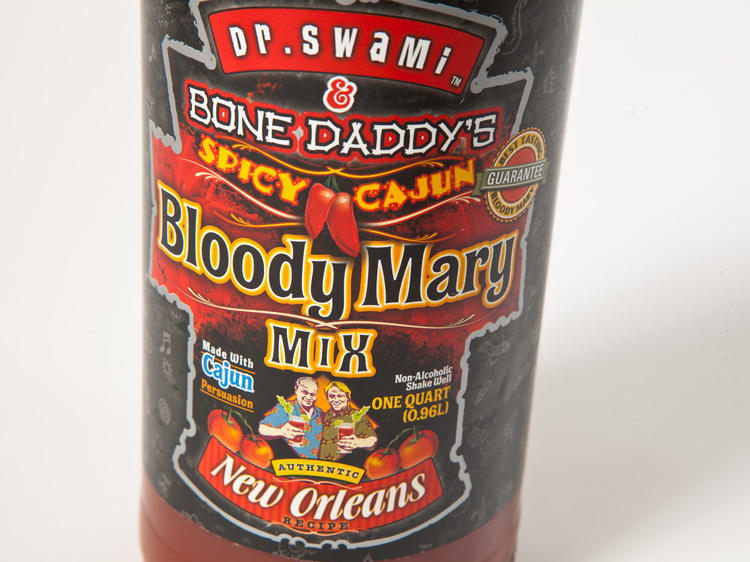 Photograph: Martha Williams
1. Dr. Swami & Bone Daddy's Spicy Cajun Bloody Mary Mix
With a cartoonish bottle and ridiculous name, we'd normally leave this bottle right on the shelf. But we learned to not judge a Bloody Mary mix by its label, since this one has it all—just the right amount of heat, a meaty backbone (there's beef broth in here), plus horseradish, Worcestershire sauce and Tabasco, all of which adds up to a well-balanced mix, which one tester notes has the "perfect Bloody Mary consistency." $5.49 at Total Wine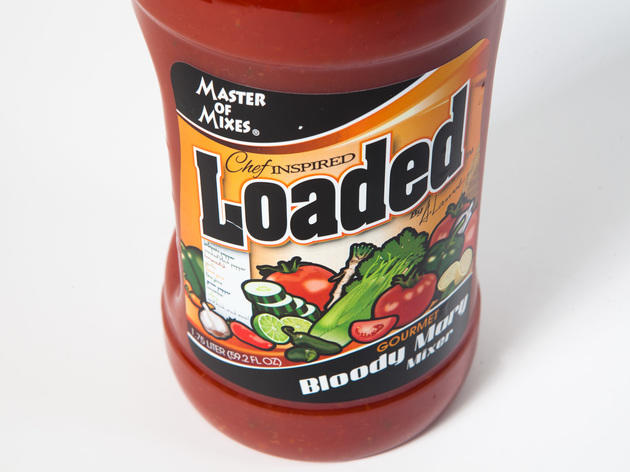 Photograph: Martha Williams
2. Loaded Bloody Mary Mix
The best of the cheap options, Loaded is $6.99 for a 1.75L bottle, so you get the most mix for your money. And this is a good mix—celery and cucumber are also blended with tomatoes, and it tastes like fresh vegetables. One tester compares it to a Chicago-style hot dog, which is a spot on comparison. Grab this if you're making Bloody Marys for a crowd. $3.99/1L at Binny's.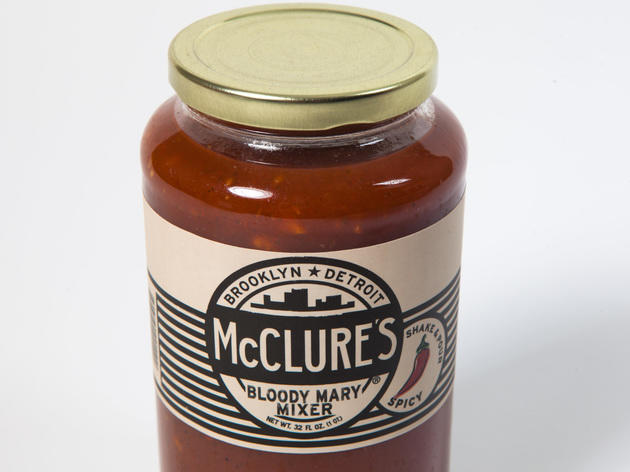 3. McClure's Pickles Bloody Mary Mix
McClure's is best known for its pickles, and its spicy pickle brine forms the base of this mix. Tomato paste and cucumber juice also appear, but the brine definitely takes over, so if you love pickles, this is your mix. Tip: The heavy pickle juice reminded one tester of picklebacks, so we tried it with rye instead of vodka. The rye helped tone down the brine and added some spice, making for an excellent, balanced Bloody Mary. $9.49/32oz at Binny's.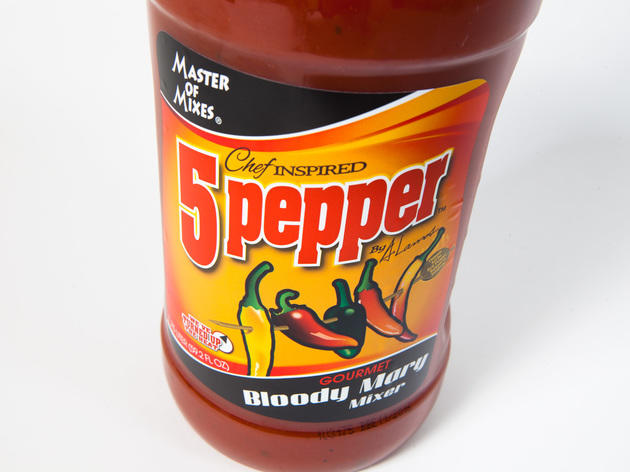 Photograph: Martha Williams
4. Master of Mixes 5 Pepper Bloody Mary Mix
From the same makers of the excellent Loaded mix comes this perfectly fine mix incorporating five kinds of peppers, including chipotle. There's a lingering heat that one tester found overpowering, but on the whole, this is a decent mix.
$5.99/1.75L at Binny's.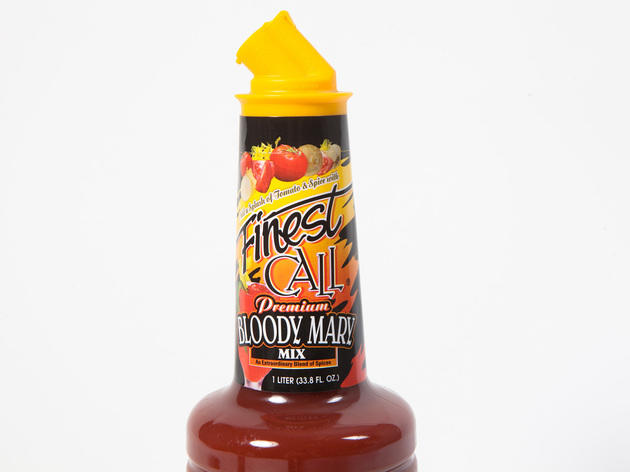 Photograph: Martha Williams
5. Finest Call Premium Bloody Mary Mix
This mix gets an A+ for ease of pouring from its plastic spout, something you shouldn't discount if you're in a hungover state. But the mix itself is just like straight tomato juice, so you'll need to doctor it up to it to make a good Bloody.
$5.99/1L at Total Wine.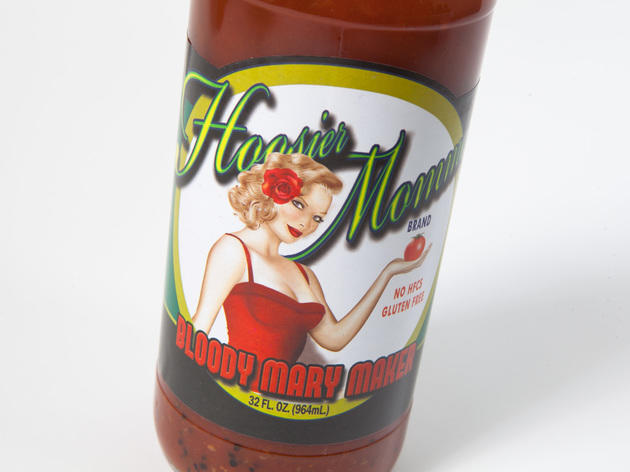 Photograph: Martha Williams
6. Hoosier Momma Bloody Mary Maker
An early favorite for many testers, it slipped down to this category after we tried all the mixes. It's well-balanced but mild, with a hit of worcestershire sauce up front. One tester, who tried the mix without vodka, notes that it would work well for virgin Bloody Marys, which wasn't true for many other bottles that relied on the dilution.
$28.97/3 pack at Hoosier Momma.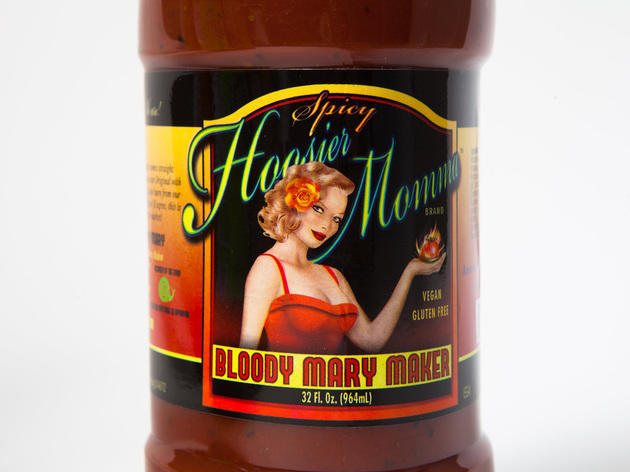 Photograph: Martha Williams
Thicker than the traditional Hoosier, this mix has some nice heat throughout, with a good balance of spice and sweetness. Overall, this was the hottest mix we tried, so spice lovers should pick up a bottle. It's very thick though, so make sure it's diluted with enough ice and vodka (though that probably won't be a problem).
$28.97/3 pack at Hoosier Momma.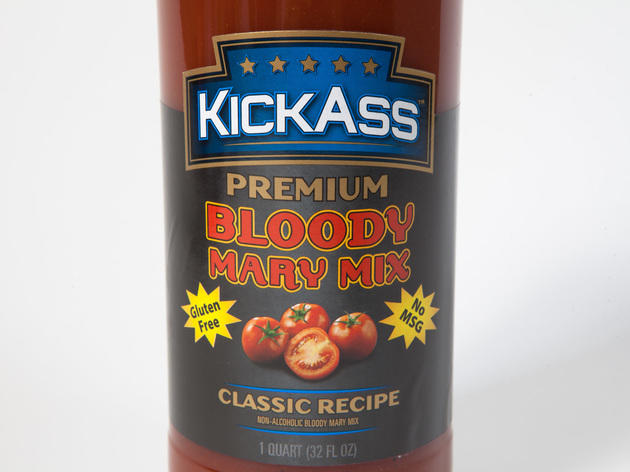 Photograph: Martha Williams
8. Kick Ass Classic Bloody Mary Mix
This used to be called Ditka's Kick Ass Bloody Mike Mix, but for whatever reason, now it's just Kick Ass. The Ditka-less mix is a solid Bloody Mary base, with lots of bright tomato and balanced sweetness. It's thick, but that's nothing a little vodka can't fix.
$3.99 at Binny's.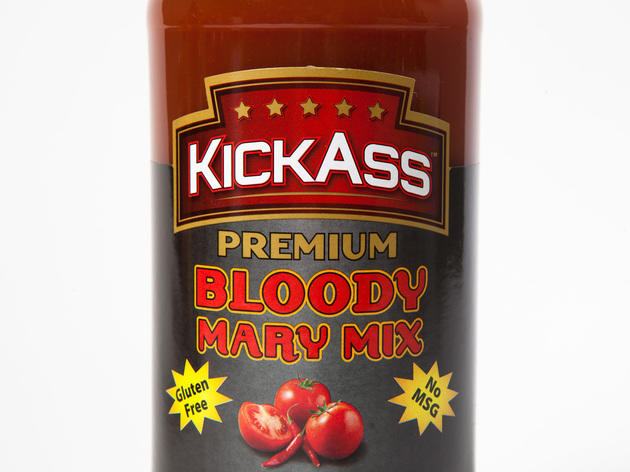 Photograph: Martha Williams
9. Kick Ass Thick and Spicy Bloody Mary Mix
Also a former Ditka mix, this one is not too spicy, but instead it has a peppery flavor with mild heat. It's a little thick, so make sure to mix it up well.
$3.99 at Binny's.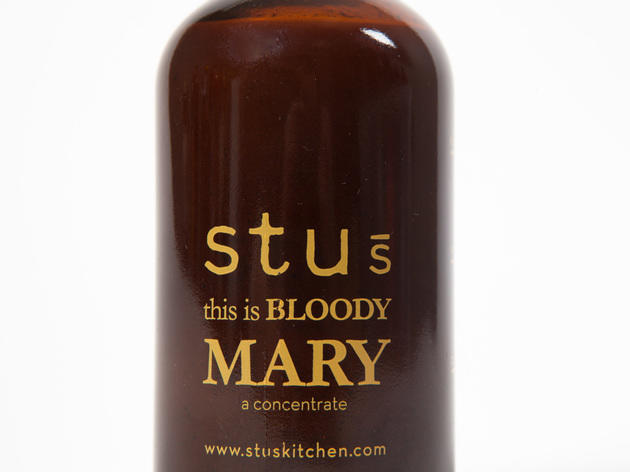 Photograph: Martha Williams
10. Stu's Bloody Mary Mix
We expected Stu's, as the most expensive mix, to dominate this taste test, but it was merely fine. There's a ton of black pepper and vinegar, with heat on the back end and too much salt overall. The bottle is $8.99 at Binny's and only includes pickle brine and spices, so you also need to buy tomato juice.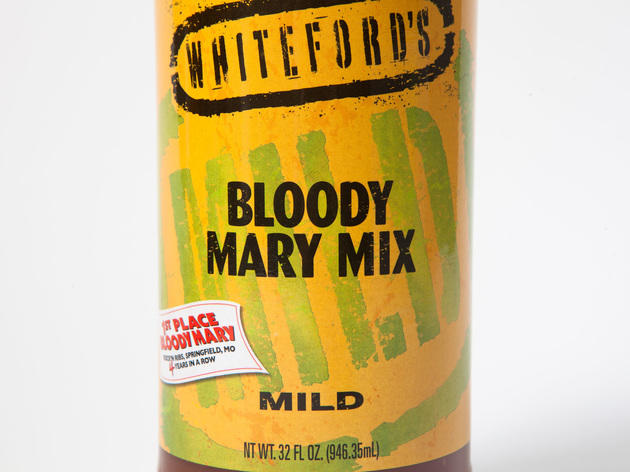 Photograph: Martha Williams
11. Whiteford's Bloody Mary Mix (Mild)
There's a lot of smoke in both Whiteford's mixes, so if that's not appealing, steer clear. Otherwise, this is a balanced mix, which we'd totally grab in a pinch.
$4.99.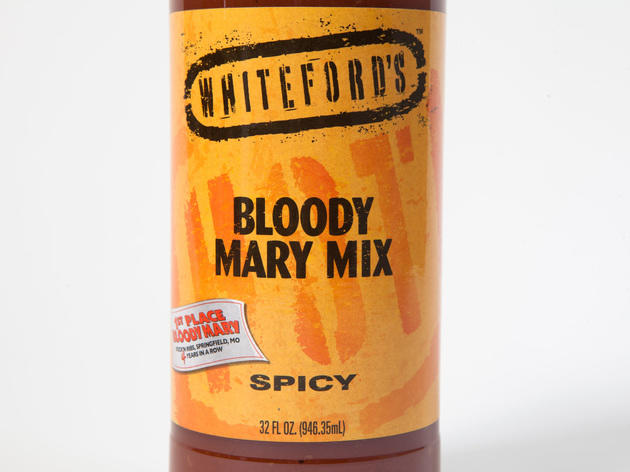 Photograph: Martha Williams
12. Whiteford's Bloody Mary Mix (Spicy)
Also pretty smoky, this mix is basically the same as the mild, with just a tiny touch of heat.
$4.99.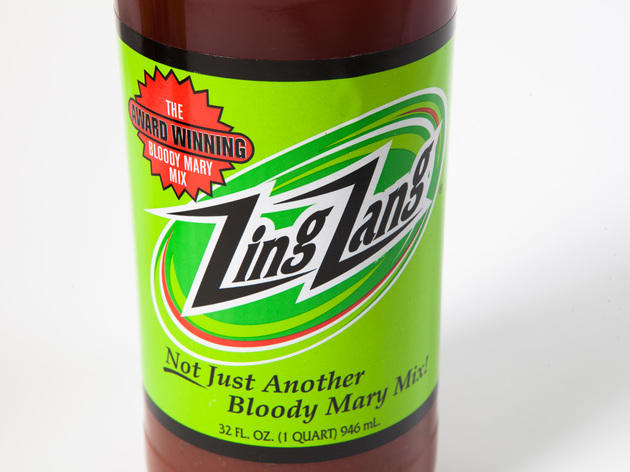 Photograph: Martha Williams
13. Zing Zang Bloody Mary Mix
Numerous people we know, including two staffers, say that this is their go-to home mix, but it didn't fare well in our taste test. Some testers found it too sweet, others flat in flavor and one noted it has a "chemical aftertaste." Maybe it makes a good base to add things to?
$4.99.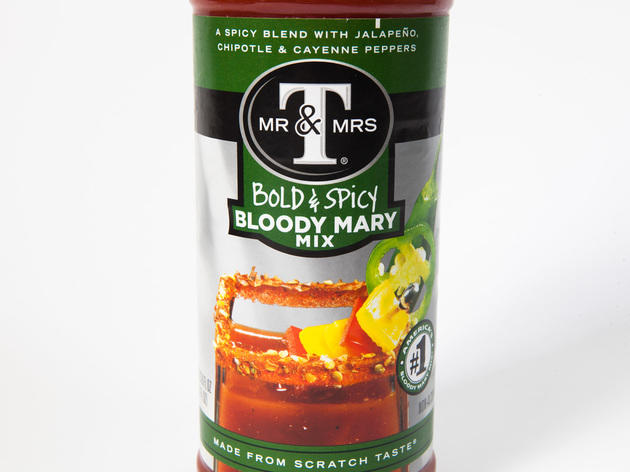 Photograph: Martha Williams
14. Mr. and Mrs. T's Bold and Spicy Bloody Mary Mix
Neither bold nor spicy, most testers were turned off by the watery, thin consistency of the mix.
$4.99 at Binny's.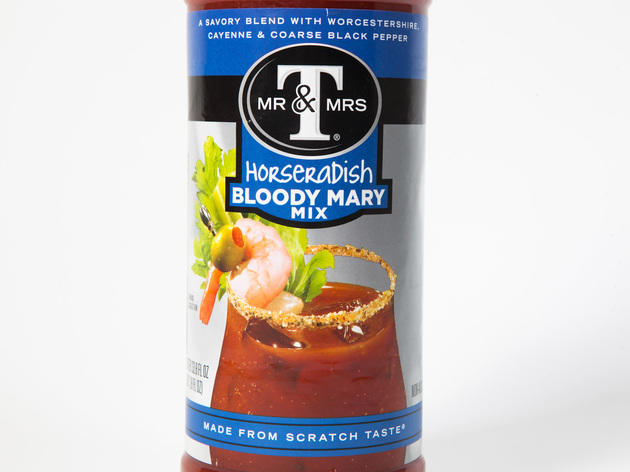 Photograph: Martha Williams
15. Mr. and Mrs. T's Horseradish Bloody Mary Mix
Horseradish dominates the flavor profile, which is a good thing since the tomato juice is pretty bland in the other Mr. and Mrs. T's mixes. But it's too strong to really recommend this bottle.
$3.99 at Binny's.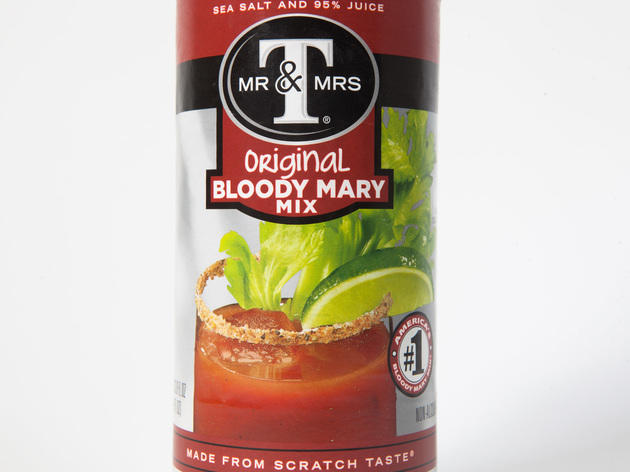 Photograph: Martha Williams
16. Mr. and Mrs. T's Original Bloody Mary Mix
None of the Mr. and Mrs. T's mixes are worth it, since this basic version is, in the words of one tester, "Heinz 57 water."
$3.99 at Binny's.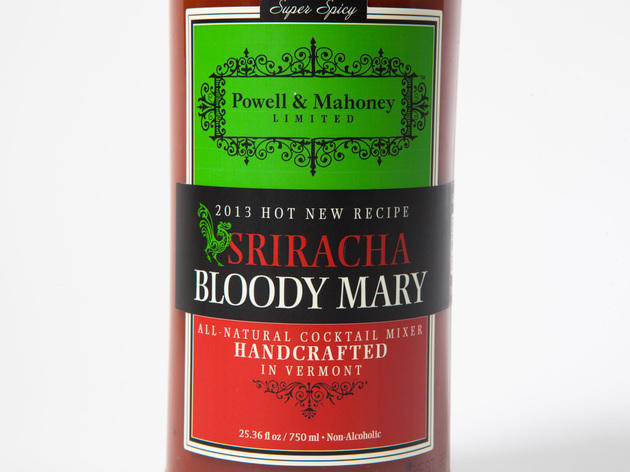 Photograph: Martha Williams
17. Powell & Mahoney Sriracha Bloody Mary Cocktail Mixer
We thought that this bottle would be a promising contender, given the sriracha and the price, but alas, it's so thick it tastes like drinking pasta sauce. Plus the heat barely came through.
$7.99 at Powell & Mahoney.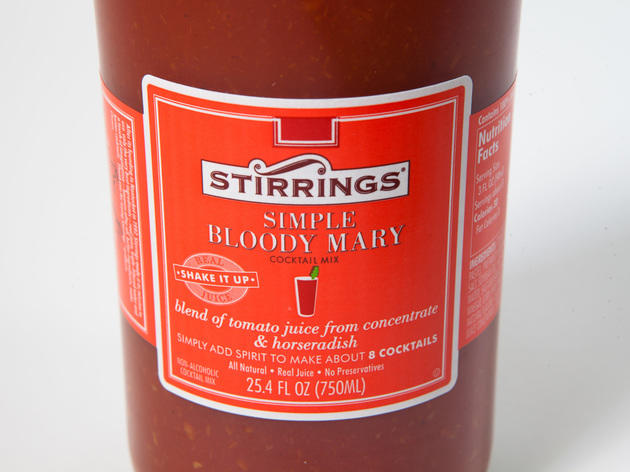 Photograph: Martha Williams
18. Stirrings Bloody Mary Cocktail Mixer
This was a weird one. There's a whole mess of spices, including turmeric, and it's too sweet and garlicky and tastes more like curry sauce than Bloody Mary mix.
$6.99 at Binny's.
Find more Bloody Marys in Chicago
Chicago kicks ass when it comes to Bloody Marys—clearly, because we're also stellar at brunch. Whether you're looking for a light cocktail to help slowly cure your hangover alongside a cup of coffee or need a big Bloody Mary that could practically function as its own dinner to go with a side of fries, Chicago's got you covered.