The best bottled Bloody Mary mixes
We sampled different kinds of Bloody Mary mix, all easily available in stores and online, to find the best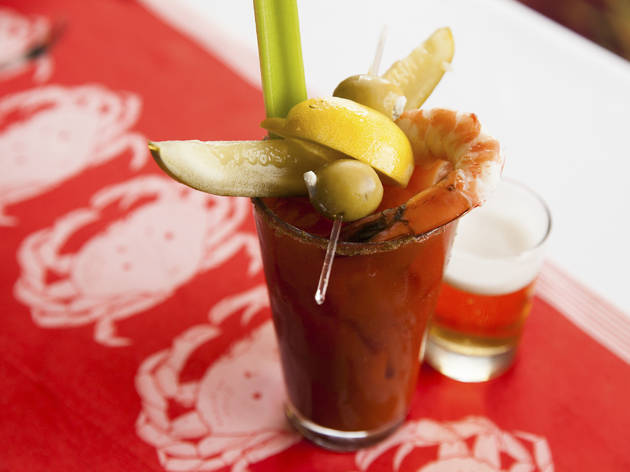 We used to think that, like pizza, there were no bad Bloody Marys—after all, you're probably hungover, and they're delivering you some hair-of-the-dog vodka, along with lots of salty garnishes, all in an easy to consume package. But sometimes, you can't rely on Chicago restaurants for your Bloody Mary brunch fix—when you need to whip up a Bloody at home, you need to start with a solid mix. The Time Out Chicago staff tried 19 different kinds of Bloody Mary mix, and while most are fine in a pinch, there are six we hope to never drink again and three clear standouts. The next time we're hosting brunch at home, we'll be grabbing bottles of those.
RECOMMENDED: Brunch in Chicago
Our list of Bloody Mary mixes, ranked
Find more Bloody Marys in Chicago
Chicago kicks ass when it comes to Bloody Marys—clearly, because we're also stellar at brunch. Whether you're looking for a light cocktail to help slowly cure your hangover alongside a cup of coffee or need a big Bloody Mary that could practically function as its own dinner to go with a side of fries, Chicago's got you covered.
Read more