The 11 best comic book heroes from Chicago
Not every good guy fights crime in New York or Gotham. These are the coolest comic book characters from Chicago, from DC and Marvel to the indies.
Chicago is a major player in the superhero movie universe. The Loop has been repeatedly ravaged by Transformers, Zod fighting the Man of Steel, and The Dark Knight's Joker on movie theater screens. And our C2E2 has become one of the biggest comic book conventions in the country. But in the comic book shops, Chicago takes a backseat to New York City, where most of the Marvel heroes live, and fictional metropolises like Gotham and, er, Metropolis. Still, some major vigilantes, caped crusaders and X-Men carry Illinois licenses and birth certificates. These 11 local heroes would make for an awesome super team.
The coolest Chicago superheroes
11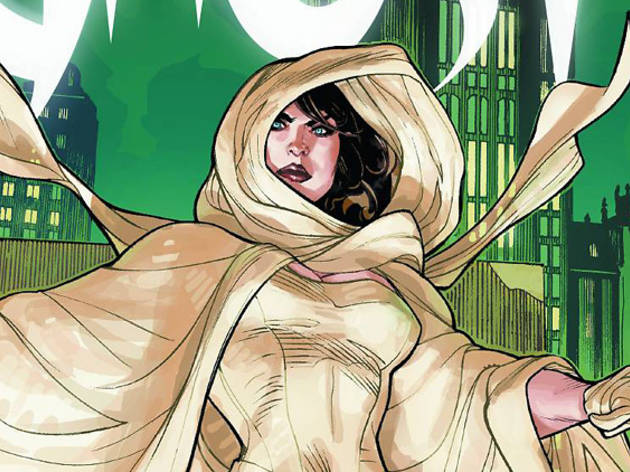 First appearing in 1993, Ghost is a modern, more psychological spin on the pulp vigilantes like the Shadow. Elisa Cameron has the abilities to teleport by passing through another dimension, and she can phase through all solid matter (except jade) like her namesake. Some great writers and artists like Kelly Sue Deconnick and Phil Noto have crafted Ghost stories. Plus, she makes for a fairly easy and cool cosplay.
10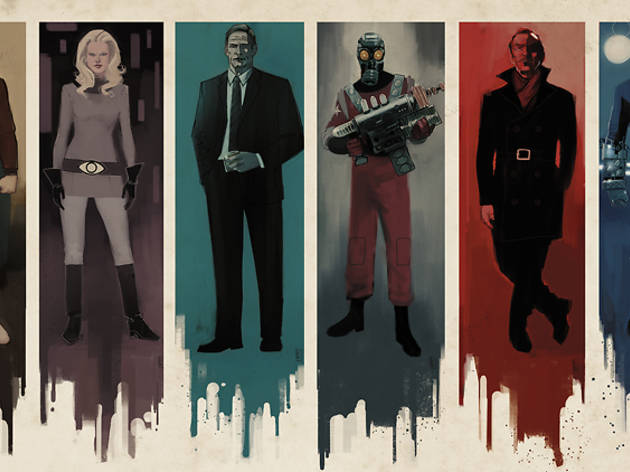 The fairly new, ongoing series from Image has such a clever conceit, it's surprising it hasn't been done before. The book sets a Justice League–like team in the world of local labor unions. There's a touch of retro Mad Men swag to the series, which tangles Grey Raven and his Chicago Organized Workers League in some good ol' Windy City corruption. The gorgeous watercolor art captures structures like City Hall. And we're not just plugging it because our office building shows up in one panel.
9
Maria Hill of S.H.I.E.L.D. (Marvel)
This agent (and, spoiler alert, eventual director) of S.H.I.E.L.D. was a minor player until the Avengers films and ABC television series made the operative a key figure in the MCU. Cobie Smulders plays the tough superspy, who was born and raised in Chicago before joining the Armed Forces.
8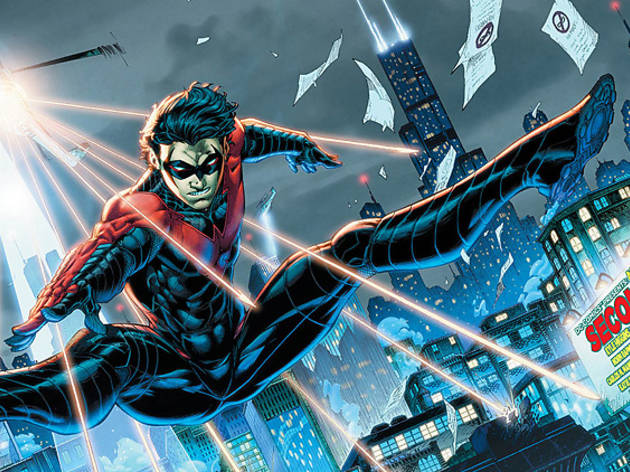 Erstwhile Batman sidekick Dick Greyson jumped from Gotham to Chicago in DC Comics' wide "New 52" reboot of 2011. Since he's a relatively recent transplant, he's not going to rank super high. Also, Robin is kind of lame. (Yes, we are trolling you, fanboys.) Still, that spread with the Sears/Willis/Blackstone Tower is pretty sweet.
7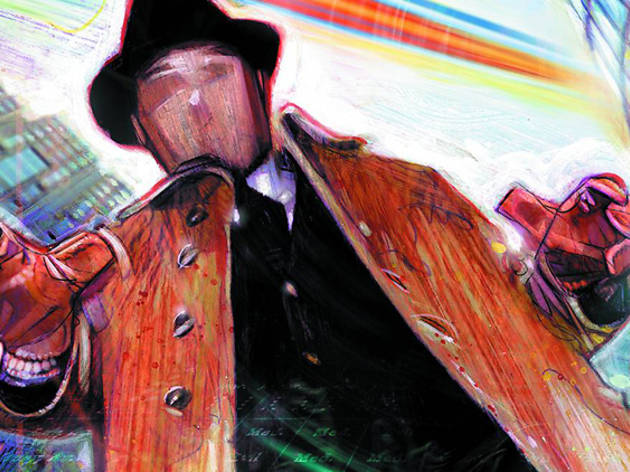 An investigative journalist wearing a mask of synthetic skin, the Question was created by Charleton Comics in the 1960s and lived in the fictional Hud City. When DC acquired the company, Hub City became Chicago. There's a psychedelic flair to the noir crusader, who in a 2005 miniseries by Rick Veitch talks to the city itself. "I am your hands, Chicago… I am your will. Executing your instructions. Without prejudice. Or mercy," he blabbers. "Oh, paint chip feeling over bare schizophrenic light bulb. Oh, doomed crack baby suckling cola poison death nipple." We'll have what he's having.
6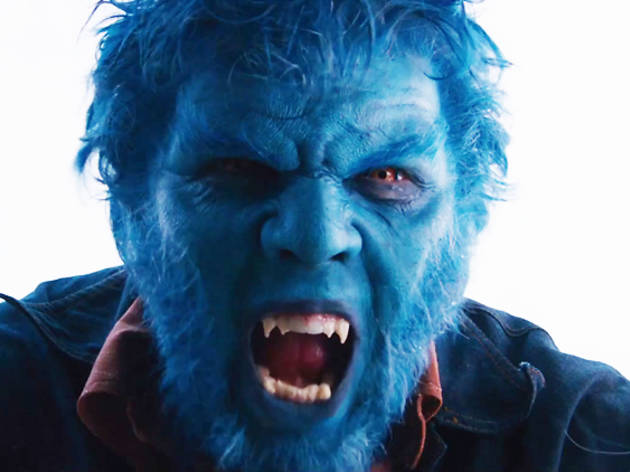 The blue X-Man (well, one of the blue X-Men) was born in suburban Dundee. His genes were supposedly mutated because his father was irradiated at a nearby nuclear power plant. (There is no power plant in Dundee; you have to go out to the Morris, Joliet or Rockford areas to find one.) Try to forget that Kelsey Grammer played him on screen and that "Oh, my stars and garters!" business. He's actually cool.
5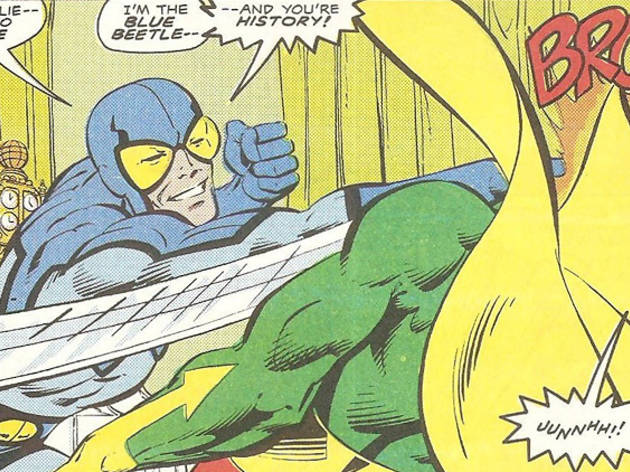 Another pulpy Charleton acquisition, Blue Beetle was given a makeover into a tech-savvy smart aleck by DC. Think a funny, not-asshole Batman. The son of the CEO of Kord Omniversal Research and Development, Inc., Ted Kord gained his powers from an ancient scarab in the Middle East. The character was great comic relief in the Justice League comics of the 1980s, and perfectly suits a city known for its improv comedy and museums.
4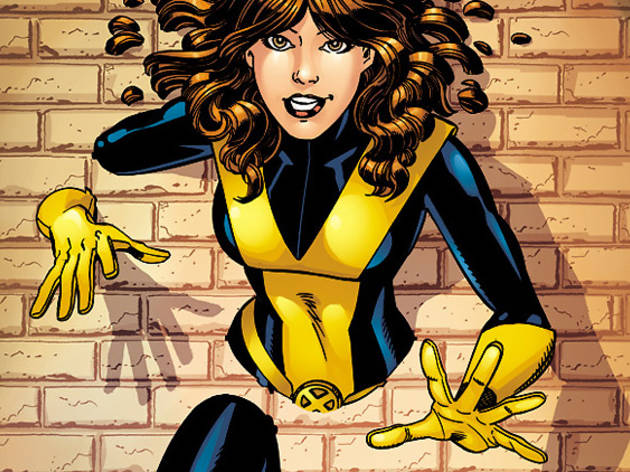 Perhaps the most underrated member of the X-Men (we blame the inherent gender bias of the team name), Kitty Pryde can phase through walls and has an alien dragon sidekick named Lockheed. She is from Deerfield, which sort of makes her the John Hughes–iest character in the Marvel Universe, which is kind of perfect. If they made Marvel movies in the '80s, they'd have cast Molly Ringwald.
3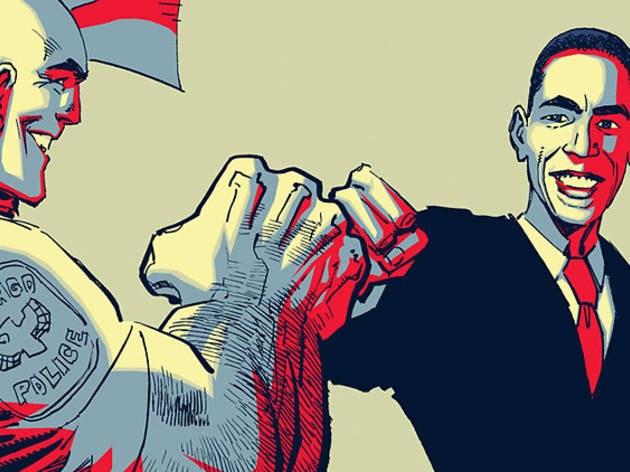 Savage Dragon (Image Comics)
Like Spawn, Savage Dragon was one of the original titles from Image Comics after a handful of rockstar artists left Marvel to form the indie company. Creator Eric Larsen, one of the head honchos at Image, keeps the title going a quarter century later. We like that Chicago plays a major part in the series. Dragon is a member of CPD, and has teamed up with Superman and Ninja Turtles. Major bonus points for the Obama fistbump.
2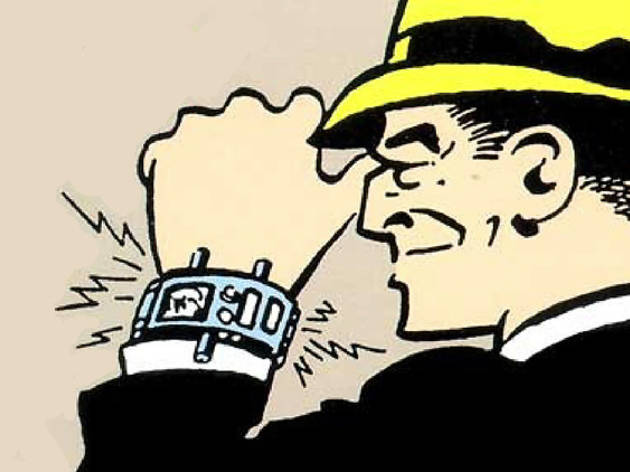 Dick Tracy (Tribune Media Services)
One of the earliest American crimefighting comic icons, Tracy was created by local artist and Northwestern grad Chester Gould, and syndicated in local newspapers for decades. The detective's home is never explicitly stated to be Chicago, merely referred to as "The City," though local buildings and suburbs are referred to in the strip, making the location somewhat clear. Obviously inspired by our gangster past, Tracy was way ahead of the curve on that whole Smartwatch trend.
1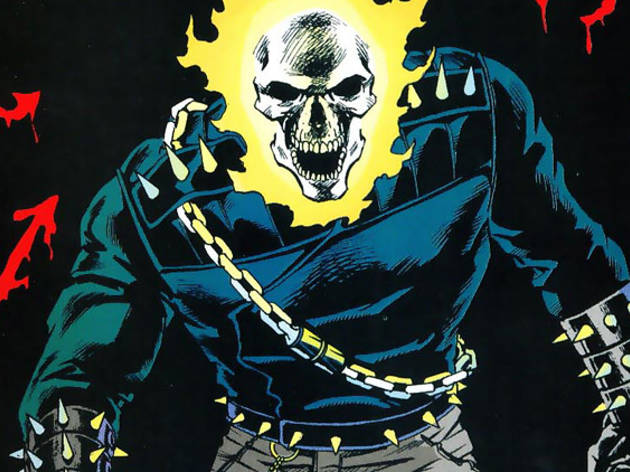 Johnny Blaze is a stunt motorcyclist from Waukegan. Argubly the coolest-looking comic book creation, Ghost Rider is just too badass and heavy metal to not rank at the top. Besides, Dick Tracy hasn't been relevant at least since Madonna and Al Pacino stopped being cool.