Thousands of Pokémon Go players were tracking down digital monsters in Chicago this weekend, attending the very first official Pokémon Go Fest in Grant Park on Saturday. Tickets for the one-day event sold out quickly and attendees were promised the chance to interact with fans of the game, earn exclusive rewards and capture rare monsters throughout the day. There was only one problem when the gates opened and hordes of players entered the park: The game didn't work.
Anyone who was swept up in the Pokémon Go craze when the mobile app was launched last July knows that the interface has never responded favorably to exceedingly large numbers of users. The game's first few weeks were plagued with technical issues as millions of players across the globe logged on, but usership eventually reached manageable levels as the fad faded.
With an estimated attendance of 15,000–20,000 people, all logged onto the Pokémon Go app, the cell networks around Grant Park immediately buckled under the pressure (again, not exactly a surprise if you've experienced the absence of service in Grant Park during Lollapalooza). Fans began lining up for the festival at 6am on Saturday morning, and the lines to enter the park were literally miles long, wrapping around the block and spilling over into the area around Buckingham Fountain. Even the few people who were able to log in were greeted with a game-crashing bug, according to a report from TechCrunch.
As attendees filtered into the park, unable to catch a single Pokémon, the festivities went on as planned for several hours, with unnecessarily cheery spokespeople making announcements to the assembled crowd from the Petrillo Music Shell. Appearances by members of the game's development team were met by jeers from disgruntled fans and chants of "we can't play."
Just a few hours into the event, with the game still largely unplayable, organizers announced that they would be offering a refund of the ticket price ($20) to all attendees and crediting each attendee's Pokémon Go account with $100 worth of PokéCoins. While that's a decent consolation for anyone who paid face value for their ticket, there were plenty of guests who paid far more than $20, buying tickets to the event on the secondary market (not to mention the folks who traveled to Chicago specifically to attend the festival).
When Chicago's Pokémon Go Fest was first announced, it was billed as the first in a series of real world events that would bring players to cities all around the globe. After the fiasco in Grant Park this weekend, it's hard to imagine anyone paying to attend future Pokémon Go events—it's pretty difficult to catch 'em all when you can't even get a signal.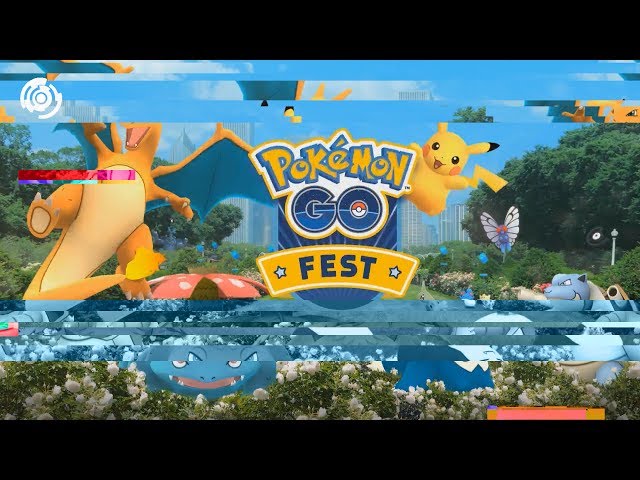 Want more? Sign up here to stay in the know.