On Wednesday, Chicago City Council took an important step forward in the city's pursuit of a federal grant that would front more than half the expected cost for Phase 1 of the Red and Purple Modernization plan.
By approving Chicago's first transit tax-financing district, officials expect to generate $622 million in local funding for the project—a significant portion of the local matching funds required for a $1.1 billion U.S. Department of Transportation grant. The city said the remaining $422 million is expected to come by way of various CTA sources.
Wednesday's approval comes with little time to spare, as the deadline for CTA to apply for the "Core Capacity" grant is November 30. "Under the TIF statute, we cannot take this to City Council earlier than Nov. 30. Under the timeline the feds have given us for this grant, we can't get them this later than Nov. 30," Planning and Development Commissioner David Reifman told the Chicago Sun-Times earlier this month. "So, we are literally threading the needle to make the Nov. 30 date."
The city has been working double time to clear several hurdles before today's deadline and, ultimately, secure federal funding before President-elect Donald Trump loses the modifier and is sworn in as the 45th president on January 20. Although Trump hasn't explicitly said he will cut transportation funding, there are concerns that (given his rhetoric and the official platform of the Republican Party) the new administration could cut funding for transit projects, according to Streetsblog Chicago.
The first phase of the Red and Purple Modernization program is expected to cost $2.1 million. In addition to rebuilding four stations and more than a mile of tracks between Lawrence and Bryn Mawr, the project will construct a Red-Purple bypass structure north of the Belmont station to allow Brown Line trains to pass above Red and Purple Line trains.
Take a look at this video from CTA to get an overview of the Red and Purple Modernization plan.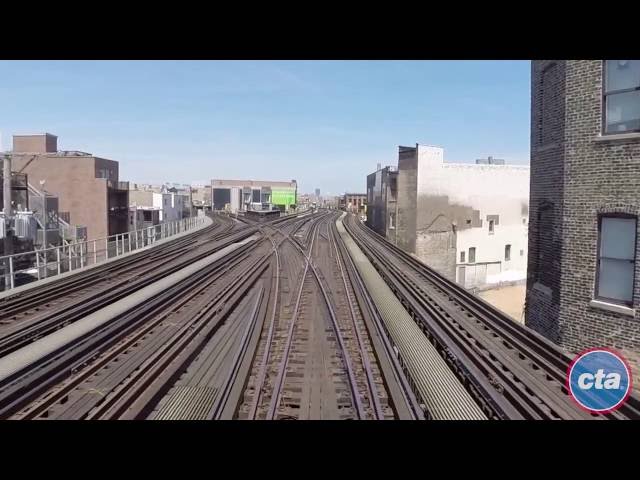 Want more? Sign up here to stay in the know.