Take a waffle and make it bubbly, then pick a flavor and turn it into a cone stuffed with ice cream, Pocky and Fruity Pebbles, and then top it with hot fudge, and you've got an Eggette.
It's a popular street food in Hong Kong, but now you can get one in Chicago at Snow Junkie (3759 N Racine Ave). The Wrigleyville spot is dishing out four flavors—original, chocolate, red velvet and nut—and the treat is stuffed with whatever ice cream you'd like, plus a few toppings. The sweet and cold treat will only set you back $7 (approximately—you can add as many toppings as you want for an additional charge).
We were pretty big fans of the original, but you can't deny that the other flavors are tasty and, of course, colorful. Snow Junkie is also serving up shaved snow with your choice of toppings (we were keen on the mango). The shop is open Tuesday–Sunday from noon–8pm.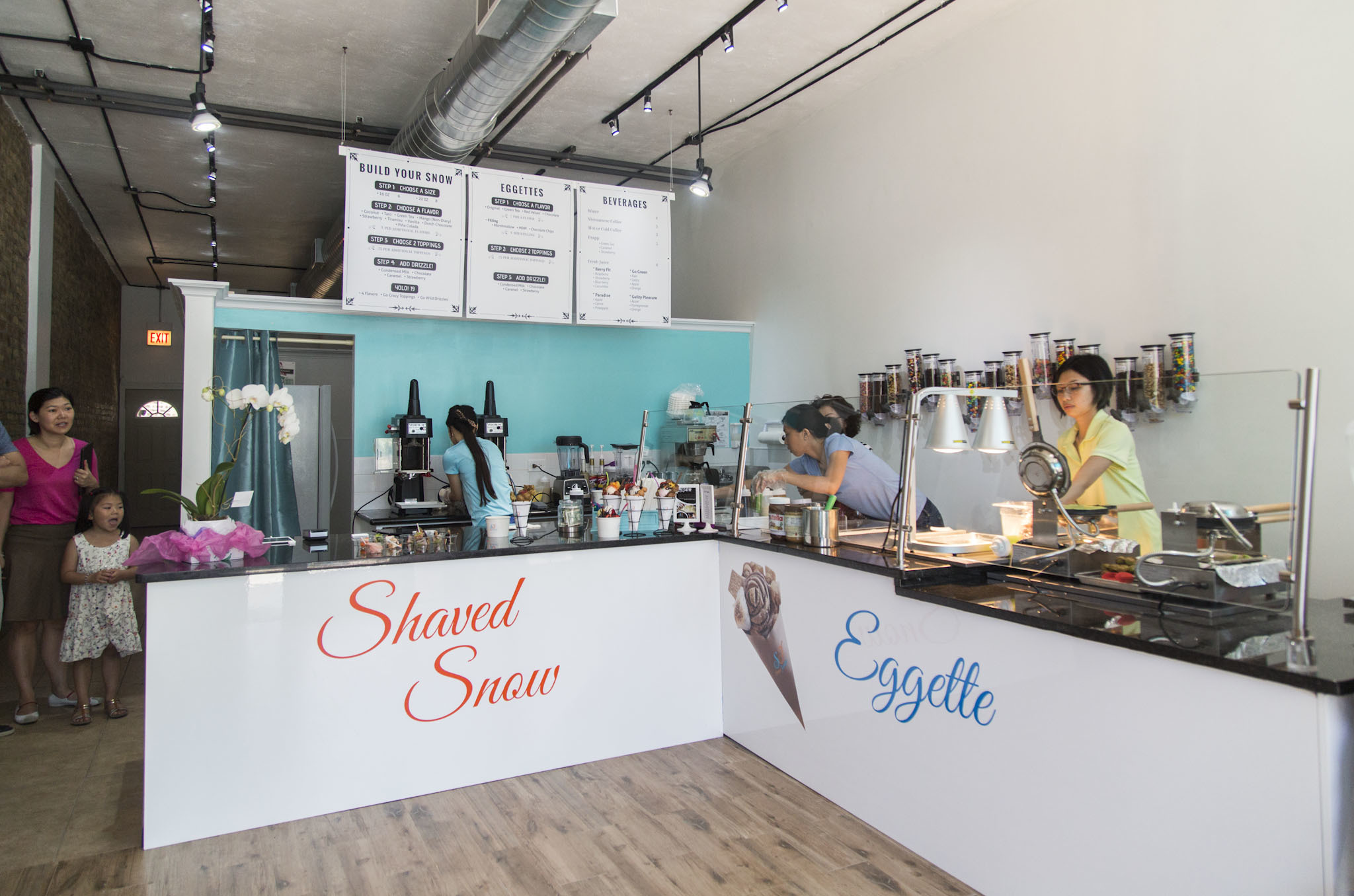 Photographs: Jaclyn Rivas