John Mulaney's new stand-up special, The Comeback Kid, debuted on Netflix last week. The hourlong set at the Chicago Theatre was a homecoming for the former Saturday Night Live writer—he grew up here and went to high school at St. Ignatius College Prep. Mulaney's been a busy guy since his last comedy special, the critically acclaimed New in Town, was released in 2012. Since then, he got married, bought a sassy French bulldog named Petunia and contributed to a handful of comedy shows (including writing Jerry Seinfeld's monologue for the SNL 40 show).
He also created and starred in a forgettable semi-autobiographical sitcom, Mulaney, which ran for 13 episodes on Fox earlier this year. The show got a pretty poor response and was cancelled after just one season. That flop didn't slow Mulaney down, though. The Comeback Kid is a triumphant return to stand-up for the gangly 33-year-old comedian, and he was able to shoot it at the most iconic theater in the city that birthed him.
Mulaney's sharp wit, self-deprecating humor and work ethic are a great representation of the type of comedy that Chicago produces, and everyone in the city who has a funny bone should give his new special a watch.
Unlike a lot of artists who had their come up in Chicago, Mulaney doesn't ignore his Midwestern roots. The Comeback Kid opens with a nod to how nice Chicagoans are, and how that's affected his personality. "I don't like confrontation," he says. "You could pour soup in my lap and I'd probably apologize to you."
He also makes nods at his Catholic upbringing at St. Ignatius, seeing Cirque du Soleil at Navy Pier and meeting a pre-presidential Bill Clinton at the Palmer House hotel. But there's only so much that Chicago has to offer for a skyrocketing American comedian like Mulaney. He's a New Yorker now, a trait that was reinforced by his marriage. "My wife's Jewish," he said. "She's a New York Jew—I did it."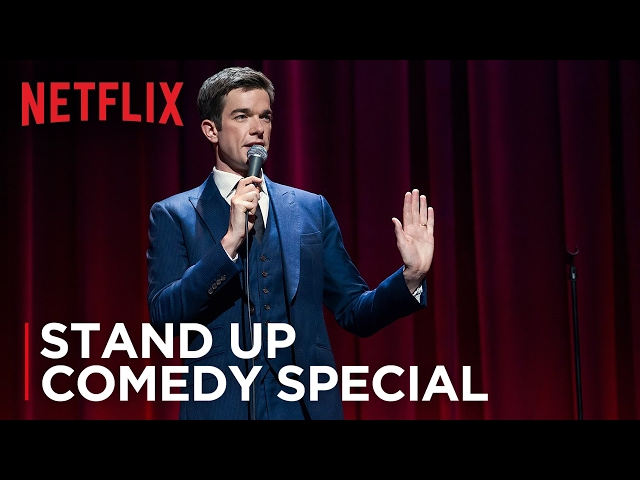 His affinity for New York, especially for the loony characters that live there, is pretty clear. One of his most memorable bits from New in Town centers around a man who pushed him on the street and said, "Excuse me, I am homeless, I am gay, I have AIDS; I'm new in town." In The Comeback Kid, he describes his experience working at a web company in Manhattan that was owned by an elderly rich man named Henry J. Finch IV, who walked in on a rainy day and said, "Ahh, one feels like a duck splashing around in all this wet, and when one feels like a duck one is happy."
It's these kinds of mad, unstable people that give Mulaney his comedic fuel. "That's the wonderful thing about crazy people," he says. "The things they say mean nothing to them, but they mean everything to me."
The show Mulaney took some shots at the nut jobs who thrive in New York, particularly through Martin Short's character Lou Cannon, a glamorous game show host who turns out to be just nuts. Mulaney also collaborated with Nick Kroll on a running series on the Kroll Show (which also ended this year) called "Oh, Hello," in which he plays an old Upper West Side Jewish man named George St. Geegland who pranks guests by giving them "Too Much Tuna"; Kroll and Mulaney have turned "Oh, Hello" into an Off Broadway show debuting in December.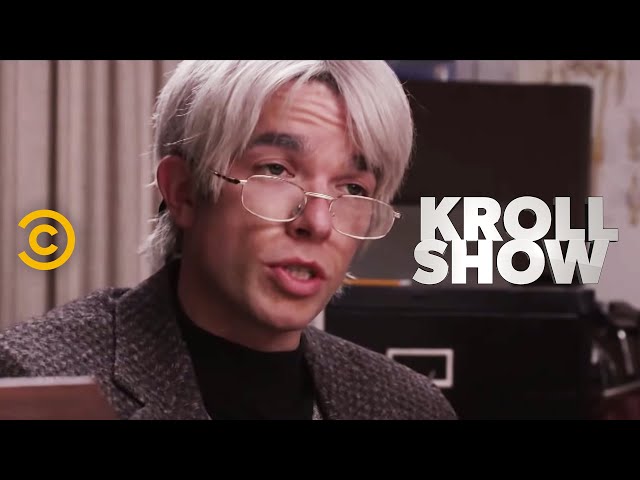 Over the past five years, Mulaney has put together a body of work that's made him one of the best Chicago-raised comedians working today. If you have an ounce of civic pride in you, then you should carve out an hour to watch The Comeback Kid. You won't be disappointed.