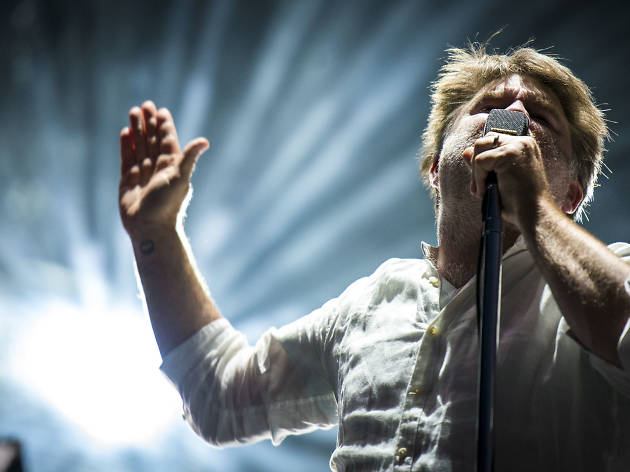 LCD Soundsystem and Solange to headline Pitchfork Music Festival 2017
Posted: Monday February 27 2017, 11:07am
After an excruciatingly slow reveal this morning via a mural that was painted on a wall in front of Soho House in the West Loop (and a premature email from TicketFly), we finally know which acts will be headlining Pitchfork Music Festival this summer. Reunited dance rockers LCD Soundsystem, R&B singer-songwriter (and Beyoncé's sister) Solange and alternative hip-hop outfit A Tribe Called Quest will take the top slots at the Union Park festival, which runs from July 14–16.
RECOMMENDED: Check out photos and reviews of the Pitchfork Music Festival
Organizers also revealed a partnership with Solange Knowles' Saint Heron label and arts platform, which will co-host a series of events at venues like Stony Island Arts Bank, Soho House and the Promontory throughout the festival weekend.
Single day tickets and three-day passes for the festival are still available via the Pitchfork Music Festival website for $75 and $175 respectively. This year, the fest is also offering Pitchfork +PLUS passes, which cost $365 and give attendees access to exclusive food, drinks, viewing areas, air-conditioned bathrooms and more.
Stay tuned for addition lineup announcements in the coming weeks—if the headliners are this good, the undercard should be just as great.
Want more? Sign up here to stay in the know.
Share the story