If you're a runner, you're probably well aware of the grueling 26.2-mile race that is quickly approaching. This October will be the 39th annual Bank of America Chicago Marathon, a hard-earned, blister-filled tradition in our city. Whether you run or watch, it's easily one of Chicago's best events this fall. Below, get a glimpse of what this tradition looked like when horses and carriages filled the streets compared to the massive (and colorful) event it has since become.
Circa 1910
In this photo, marathon runners J.T. Armour and Alban Lahner round the corner on the lakefront route with the pack of athletes as judges and fans stand on the sidelines—except for one eager fellow who's jumped in to race behind them. The very first marathon in Chicago took place some years before in 1905. At that race, nearly 100,000 spectators watched underdog Rhud Metzner finish first in Washington Park. And with that, Chicago began the grueling 26.2-mile tradition. However, running didn't really take off as a popular pastime until 1972, when the U.S. won gold in the Olympic Marathon.
2016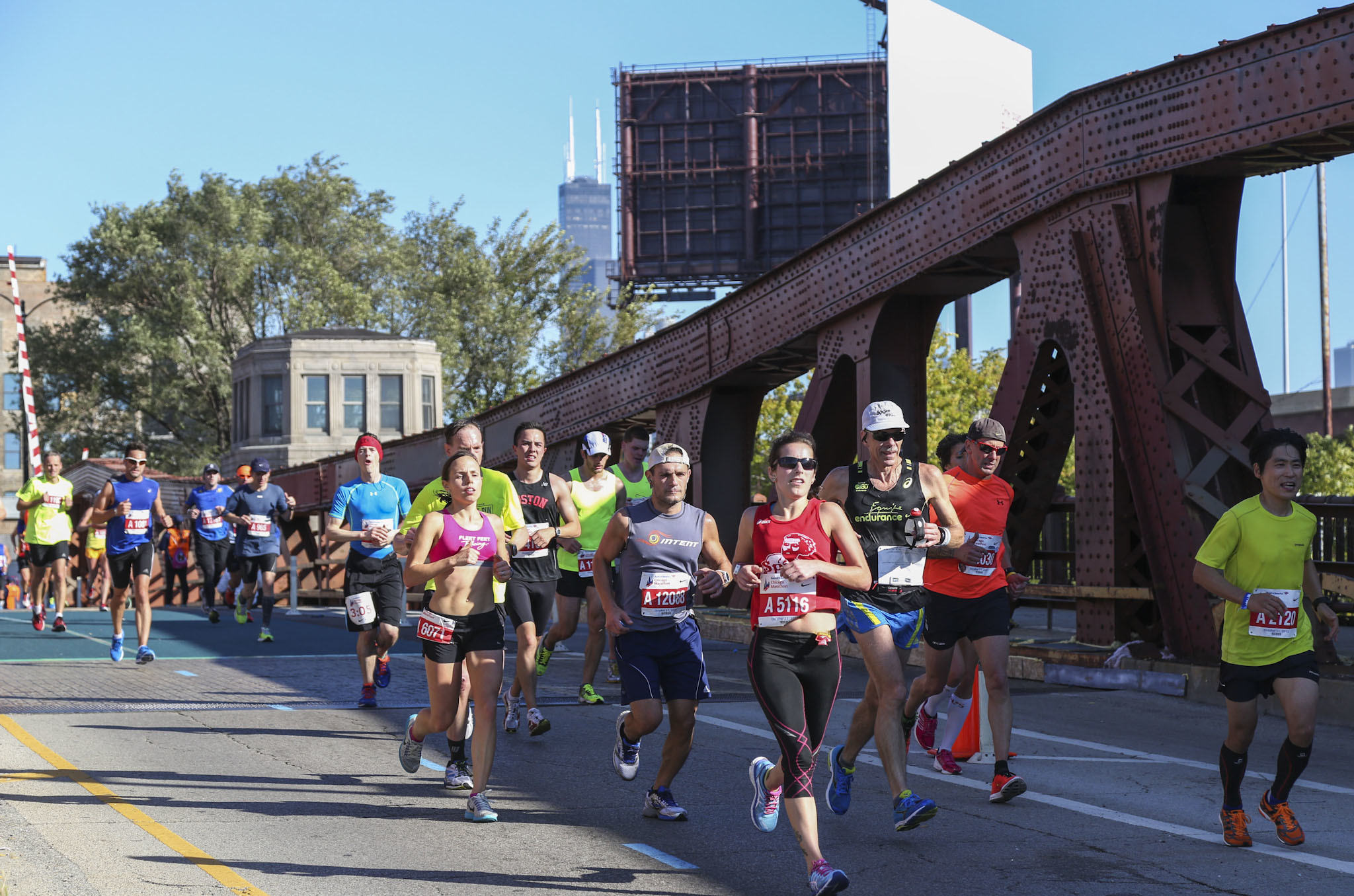 Today, the Bank of America Chicago Marathon attracts everyone from elite athletes to casual runners to marathon vets with something to prove. Nearly 45,000 runners descend on downtown Chicago for the race through 29 neighborhoods each year. Just last year, an 80-year-old man finished his 17th Bank of America Chicago Marathon. During that same race, a couple decided to tie the knot en route, and another runner landed several ladies' digits from an ad on his back. No matter why you go, Chicago's marathon route is known for flat ground, fast times and great crowds, making it a favorite among all runners.