Chicago Marathon guide
Find place to watch the Chicago Marathon, grab a bite near the race and experience the 26.2-mile run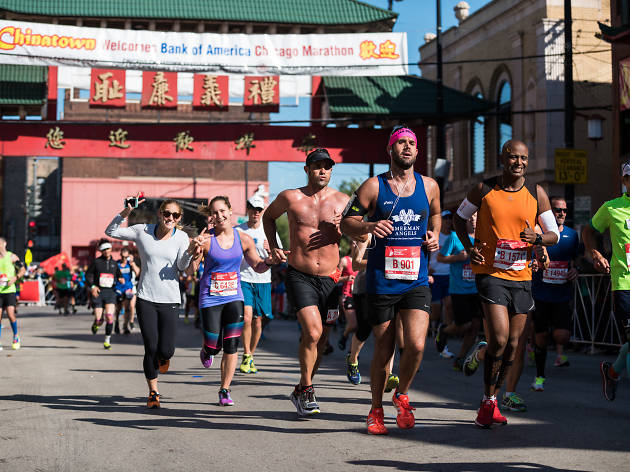 The annual Bank of America Chicago Marathon is more than just a 26.2-mile run through the city's neighborhoods, it's the culmination of months of training witnessed by millions of spectators. The 40th annual race kicks off in Grant Park, with wave after wave of runners hitting the pavement, admiring the colorful foliage and reminding us that fall in Chicago has officially arrived. Whether you're lacing up your shoes or just toting an encouraging sign on the sidewalk, check out our guide to spectating, carbo-loading and making the most of this year's Chicago Marathon.
When is the Chicago Marathon?
The Chicago Marathon takes place on Sunday, October 8, beginning at 7:20am and continuing through the afternoon. The 27th Mile Post-Race Party takes place in Grant Park's Butler Field from 9:30am to 4pm.
Where is the Chicago Marathon?
The Chicago Marathon begins and ends in Grant Park, but the course winds through the city's streets, passing through Chinatown, Pilsen, Lincoln Park and more Chicago neighborhoods along the way. Spectators are not allowed within the start and finish areas in Grant Park. Take a look at the complete route map here.