Chicago Marathon guide
Experience the Chicago Marathon with our guide to viewing spots, restaurant along the course and more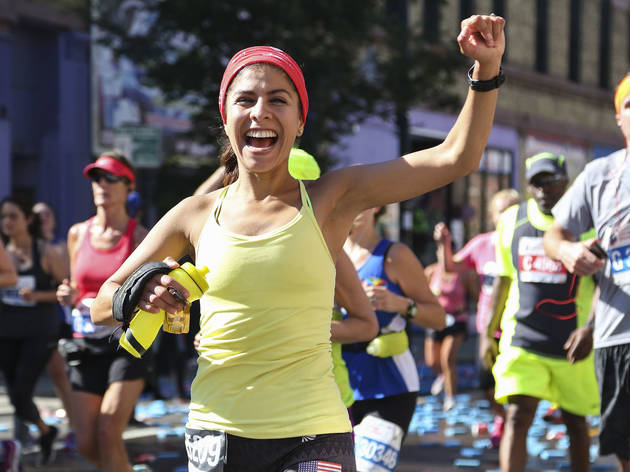 Autumn in Chicago is packed with things to do, but there's always room in our busy lives for the annual Bank of America Chicago Marathon, returning for its 38th year Sunday, October 9. Nearly two million spectators flock to the 26.2-mile route annually, cheering on participants with some of the most creative handmade signs as runners race toward the finish line in Grant Park. While October offers up tons of things to see in Chicago, this is an event you won't want to miss. Check out our guide to everything from spectating to carbo-loading, plus how to gear up and what runners need to know.
When is the Chicago Marathon?
The Chicago Marathon takes place on Sunday, October 9, beginning at 7am and running through the afternoon.
Where is the Chicago Marathon?
The Chicago Marathon begins and ends in Grant Park, but the course winds through the city's streets, stopping from Chinatown, Pilsen, Lincoln Park and more Chicago neighborhoods. Take a look at the complete route map here.