It's already happening! Last week, the Chicago Botanic Garden put two of its corpse flowers, named Java and Sumatra, on display to the public in anticipation of one (or both) of the plants blooming. Last night, Java unfurled its petals, unleashing its disgusting stench and attracting a line of visitors who arrived at 7am this morning to observe the rare occurrence.
The Chicago Botanic Garden will be open until 11pm this evening and from 8am to 7pm on Thursday, June 1 so that guests can get a look at (and snap a photo in front of) the blooming corpse flower.
Corpse flower blooms typically last for 24 to 36 hours, so you'll need to hurry if you want to see (and smell) it. If you can't make it out to Glencoe on such short notice, you can take a gander at the live stream of the flowers or enjoy some photos below.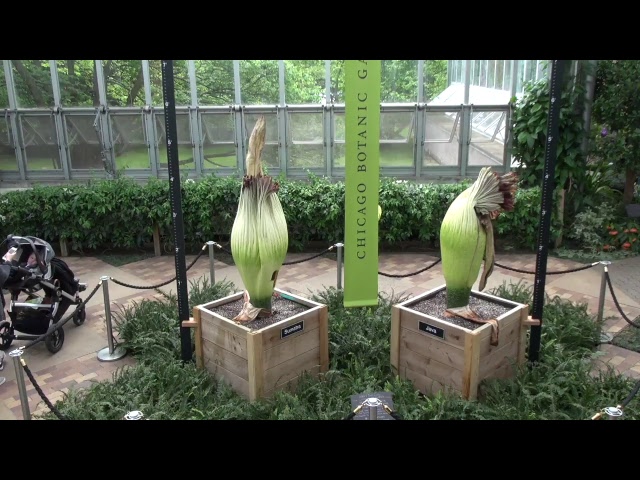 All photographs courtesy the Chicago Botanic Garden.
Want more? Sign up here to stay in the know.