Last night, Neon Indian trotted out sleek electronic tracks and bathed the audience at Concord Music Hall in a neon glow (naturally). Fronted by producer Alan Palomo, the Denton, Texas-based outfit dug into cuts from its most recent album, Vega Intl. Night School. Also on the bill: Los Angeles DJ duo Classixx, best known for its nightclub-ready collaborations with Passion Pit, How To Dress Well and T-Pain. Photographer Max Herman was on hand to capture the dancing crowd and spirited performances—take a look at some of his best shots below.
RECOMMENDED: See more Chicago concert photos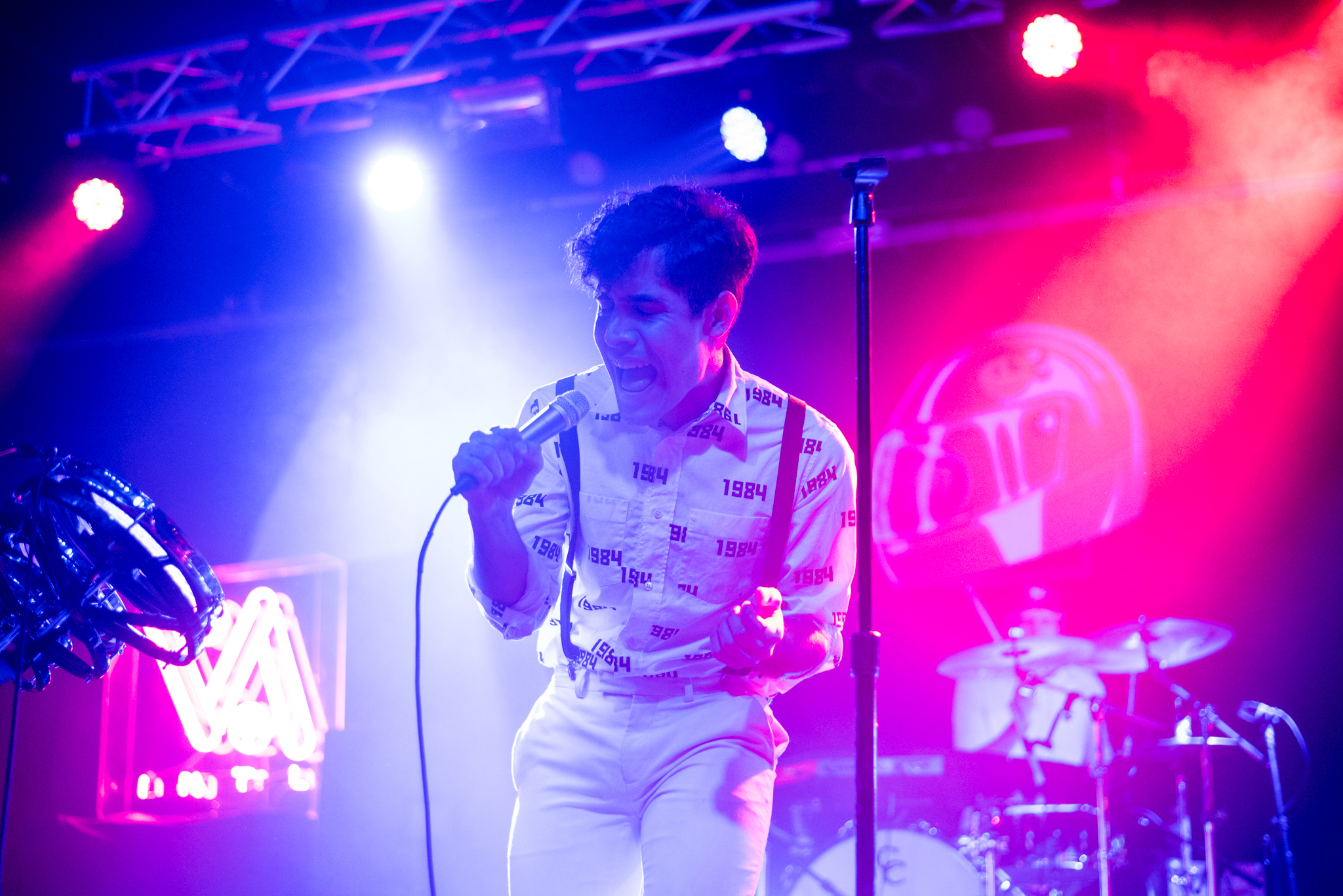 Photos by Max Herman
Want more? Sign up here to stay in the know.