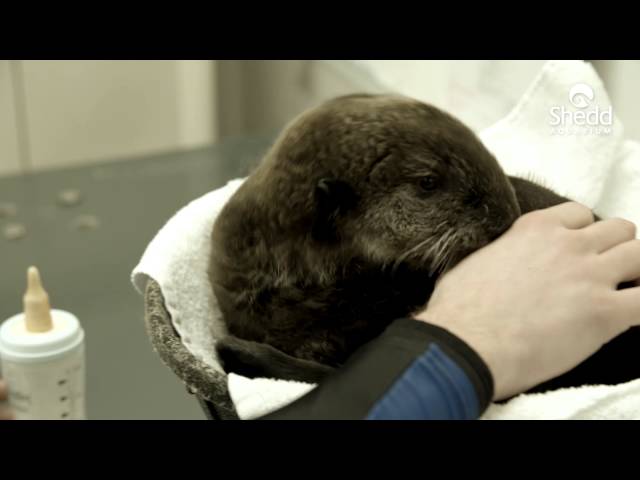 It's been a little more than a year since the Shedd Aquarium welcomed its incredibly adorable new sea otter pup (who was eventually named Luna). Now the little fuzzball is all grown up, and the folks at the South Loop attraction have rescued another aquatic mammal capable of melting your heart.
Pup 719, a 10-week-old southern sea otter, has made her home at the Shedd since January 27 after being rescued in Carmel Beach, California on January 6 and later fostered at Monterrey Bay Aquarium. The little gal is now grooming and feeding herself, though she is still having trouble cracking open shellfish (we need a video of this event).
If the Shedd's addition of Pup 719 is anything like Luna's, the aquarium will hold a round of online voting to determine her name. Given her struggles with shellfish, we really think that she should be named Marcel (like the adorable shell with shoes on).
Recommended feature