We seem to fall for Julia Momose's new cocktail menus at Annex (GreenRiver's seasonally shifting sister bar) every time she puts them out, and the latest iteration is no different. Beginning tonight at 5:30pm, the flowers menu of spring and summer is out and the roots menu, centered around fall and winter ingredients, is in. The theme doesn't just encompass literal plant roots, it also serves as a reference to the staff at Annex that helps build and create the drinks. The team at Annex is pretty small, including Aimee Haraf (Annex bar prep and GreenRiver barback), Amit Gilad (Annex bartender) and Jeremy Barrett (Annex bartender and barback), all of whom provided stories—or roots—to add to the menu. We didn't get a chance to detail every narrative, so if you pick a different cocktail, be sure to ask your bartender about the story behind your drink.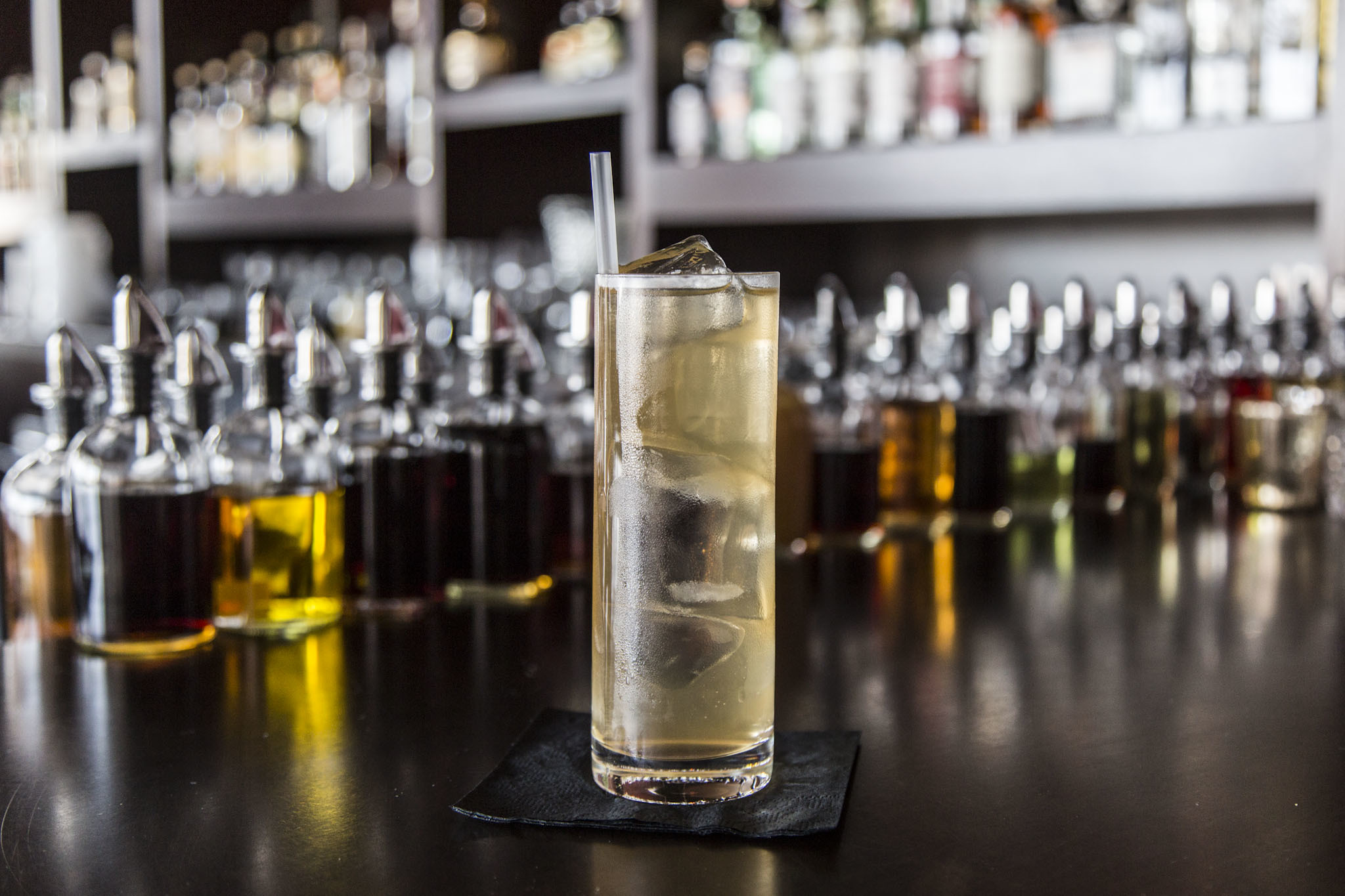 The menu is fashioned much like the previous spice and flowers menus, arranged from the lightest drink to the most spirit-forward. One of the first you'll see on the list is the Parlour Horse, which focuses on replicating the flavor of licorice. The inspiration for the highball comes from Aimee Haraf's childhood, when she would go to an ice cream parlor and have a hard time picking a flavor—often ending up eating everyone else's ice cream. The drink is reminiscent of a root beer float, but Momose rounds it out with a creamy, ice cream-like texture.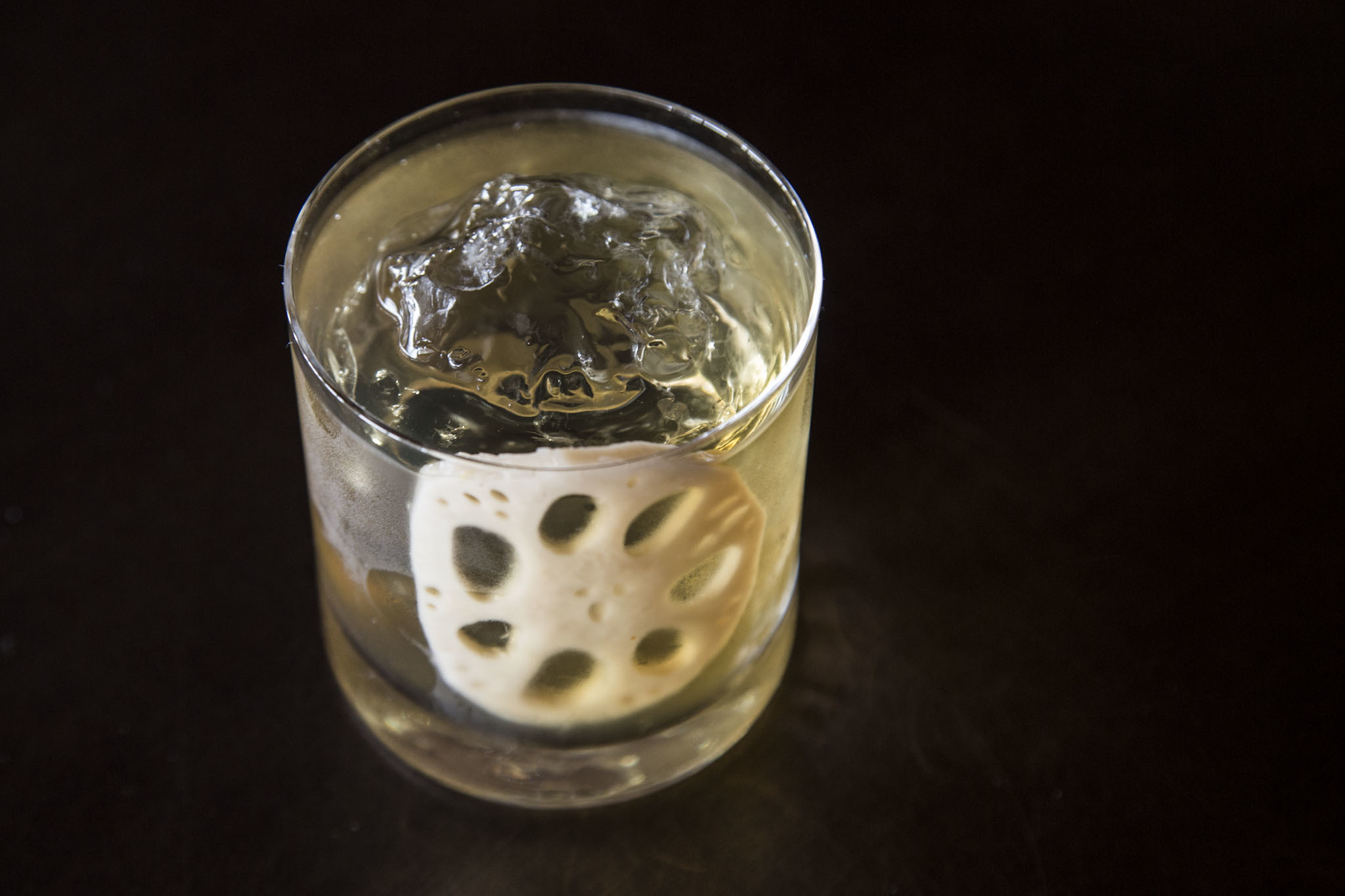 The garnishes on the cocktails at Annex are always fun and exciting, and this menu is no different. The Day One cocktail comes in a cedar-smoked snifter, filled with a drink that features sweet potato sochu, Jamaican pot still rum, sherry and blueberry shrub before being covered with maple syrup ancho chili cotton candy floss. You can drop the floss right into your drink and watch as it dissolves or take bites of it as you sip. There's also the Flashback, which is focused on rhubarb and inspired by a peanut butter and jelly sandwich. It's filled with cashew apple feni, barley sochu, pleanut, rhubarb amaro, raspberry, lemon and egg white—but, for just a few bucks more, you can add foie gras shavings to the top for an added richness.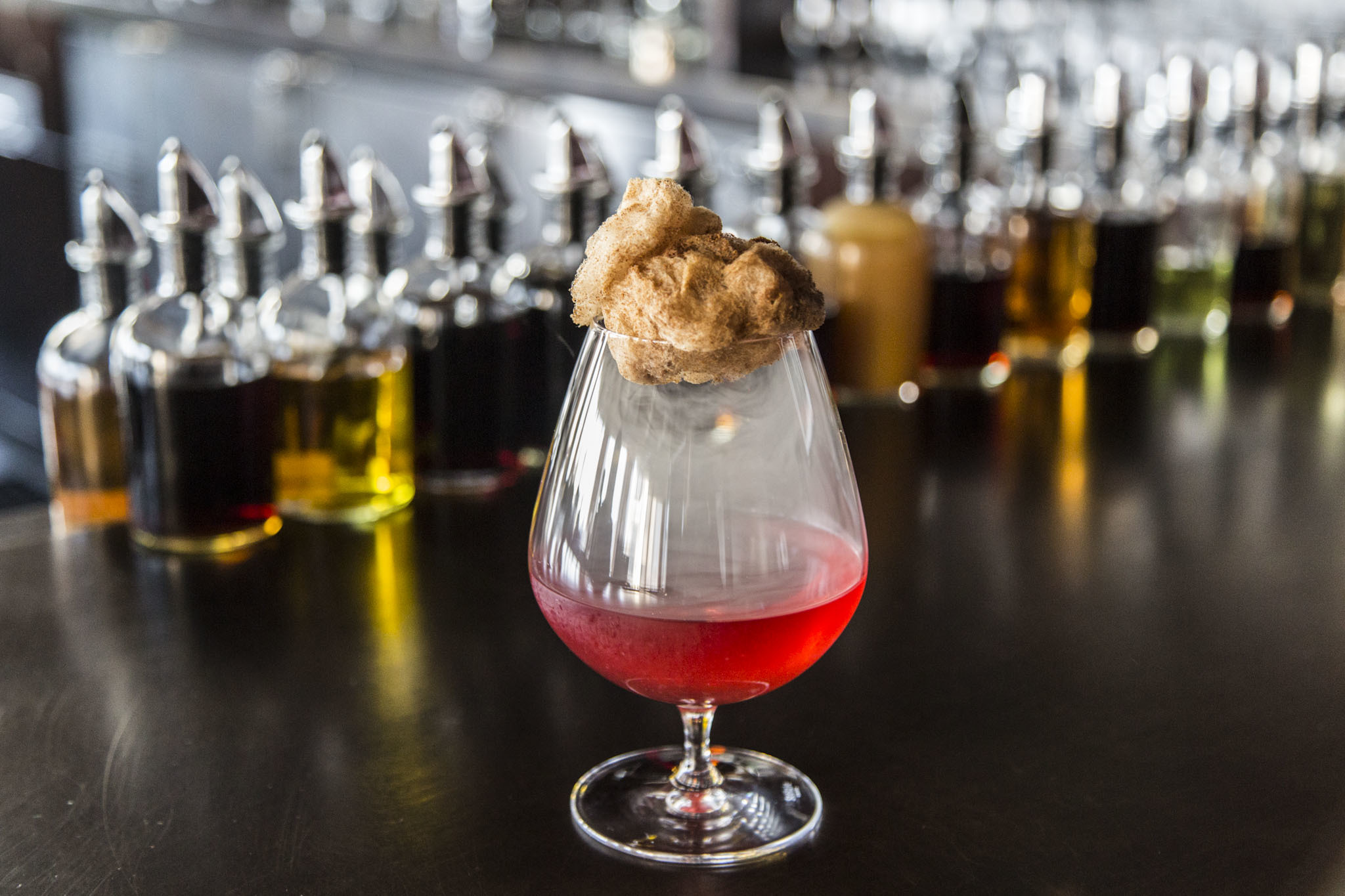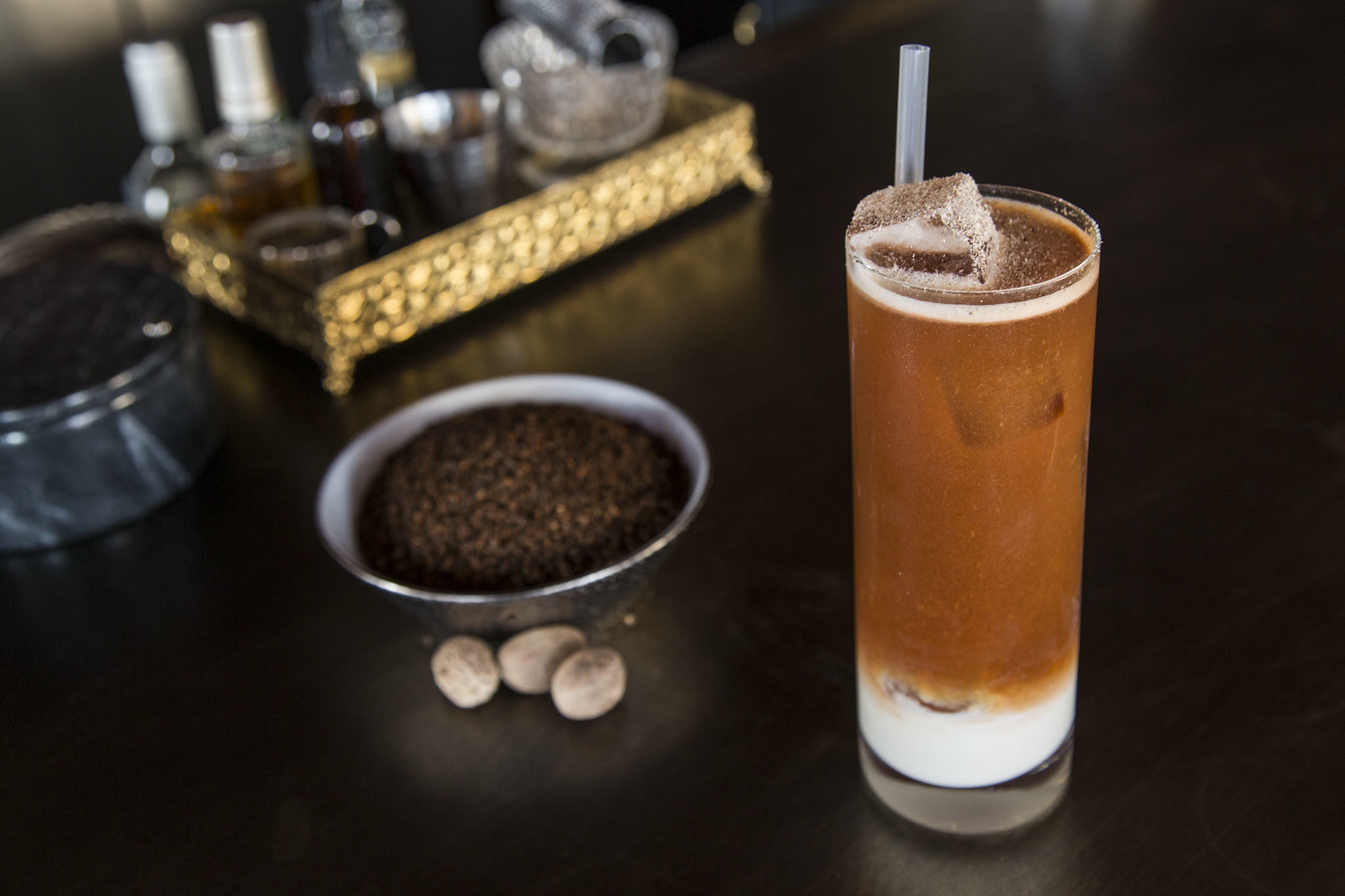 Momose had a hard time picking a favorite, but when pressed, she picked the Wink and Nod, the closest equivalent to an old-fashioned on a menu with pure malt Japanese whiskey, amaretto, mastiha and rice wine vinegar and garnished with lotus root.
There's also a drink inspired by her childhood, named after kinpira—a traditional Japanese dish made with burdock roots, carrots and sugar that never appealed to Momose when she was young. After moving to America she went to a Japanese restaurant and found kinpira on the menu. "It was one of the first times I was moved emotionally by a dish," she said. "I hadn't had it in so long, I didn't realize how much I had missed it." She wanted to put those flavors into a drink, by combining Japanese whiskey, reposado tequila, a very dry vermouth, burdock kombu dashi, vanilla, sesame and chili thread. It's served in a coupe with a dirty olive, much like a martini. When Annex's latest menu kicks off tonight, you'll be able to drink it throughout the winter.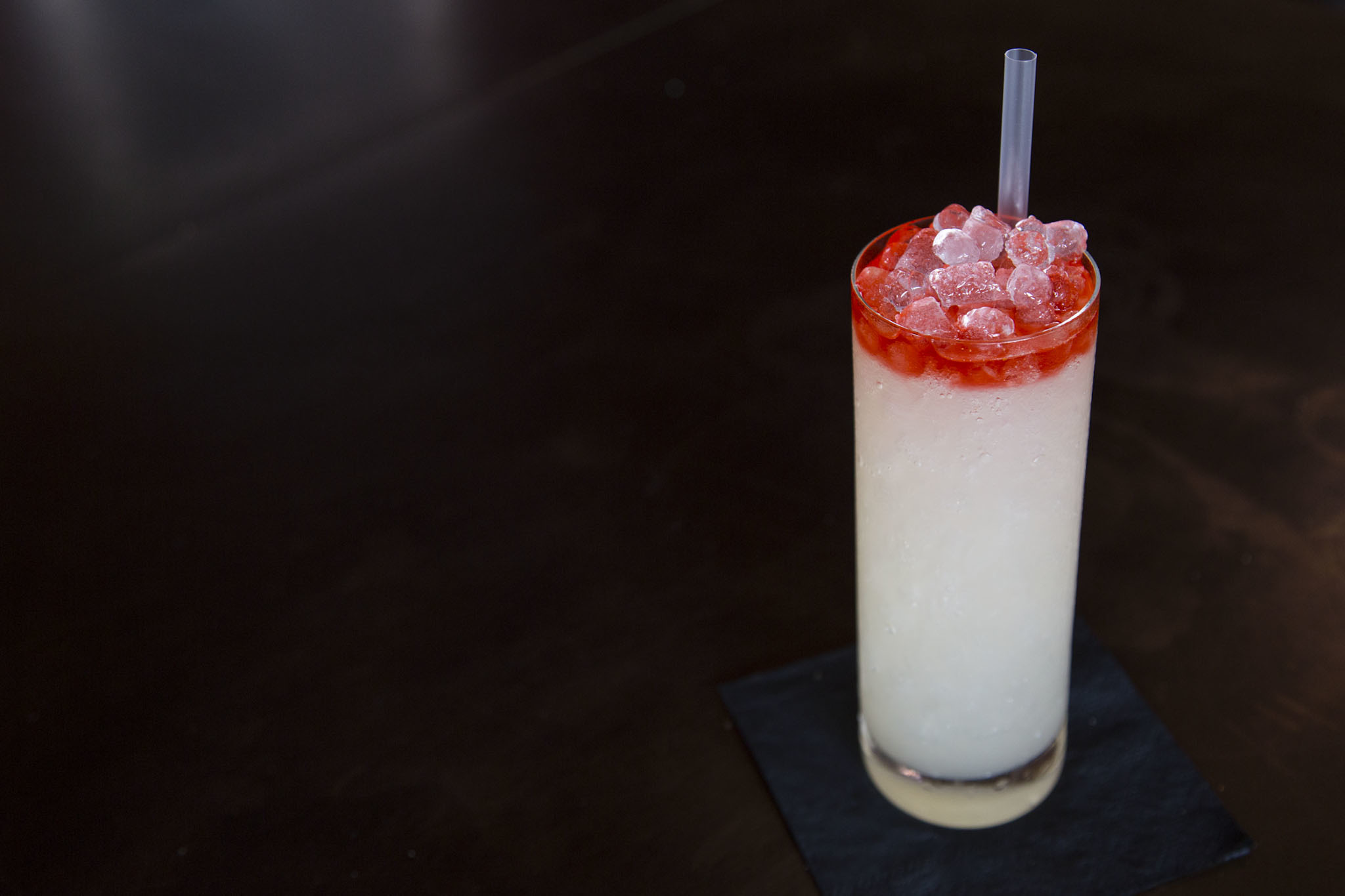 Want more? Sign up here to stay in the know.