November was a great month to be in Chicago. From an awesome lineup of funky and inspiring concerts to the return of the CTA Holiday Train, last month was full of amazing things. Now, we're looking back on the best things we saw, ate and drank over the past month.
Duba wat at Lalibela
I rarely branch out when it comes to Ethiopian food, since after years of eating it, I know precisely what I like: yemser wat, red lentils in a spicy berbere sauce; gomen, tender shreds of collard greens with onion and garlic; and as much injera bread as I can possibly eat. But hearty duba wat might make me rethink sticking with my traditional order—with tender chunks of butternut squash in a gingery sauce, the dish is a perfect choice for winter. —Amy Cavanaugh
---
Stroopwafel at De Quay
With so many new restaurants and bars opening each month, it's inevitable that some places slip through the cracks. I'm sorry to say that De Quay was one of them, since my recent dinner there was one of the most delightful I've had this year. While the service, savory dishes and wines all contributed to that, the stroopwafel is the single dish I plan to return for again and again—the house-pressed caramel waffle cookie is served warm with the purest, most perfect vanilla ice cream. —AC
---
Virgin Hotel's Acquired Taste Cult Movie Night
Our little film society is growing up. Tonight at 7pm at @virginhotelschi. 25th floor. pic.twitter.com/xm16Ktbndd

— Scott Lucas (@dsl151) November 18, 2015
Each month, Local H frontman Scott Lucas takes over the Virgin Hotel's 25th floor for a free screening of one of his favorite films. Billed as the Acquired Taste Cult Movie Night, November's edition featured the 1982 flick Ladies and Gentlemen, The Fabulous Stains, which stars a 15-year-old Diane Lane as the frontwoman of an all-female punk rock band. After the credits rolled, Lucas (an avowed film buff, just look at his Twitter) offered his thoughts about the movie's portrayal of the music industry and geeked out about the director, Chicago native Lou Adler. The next screening is scheduled for December 9, presenting the original 1974 version of seasonal slasher Black Christmas. —Zach Long
---
John Mulaney's new stand-up special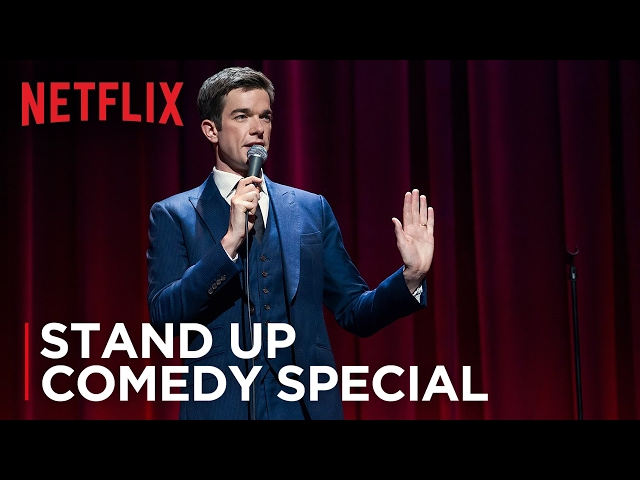 John Mulaney's new comedy special, The Comeback Kid, debuted on Netflix on November 13. The hourlong set at the Chicago Theatre was a homecoming for the former Saturday Night Live writer—he grew up here and went to high school at St. Ignatius College Prep. He makes several nods to the city that birthed him in his set, including references to his Midwestern Catholic upbringing, seeing Cirque du Soleil at Navy Pier and meeting a pre-presidential Bill Clinton at the Palmer House Hilton. At this point in his life, the 33-year-old comedian is really a New Yorker, but his sharp wit, self-deprecating humor and worth ethic are a great representation of the type of comedy that Chicago produces, and everyone in the city with a funny bone should give his new special a watch. —Clayton Guse
---
Grimes at Metro
I've had almost every song from Grimes's Art Angels (and flashbacks from seeing those songs come to life) stuck in my head since seeing her at Metro on November 24, and I think that's a good indication of how great the live show was. I'd heard mixed things about the experimental, angsty pop performances of Canadian singer, songwriter and producer Claire Elise Boucher, a.k.a. Grimes, before the show. She says she has severe social anxiety, and I wrongly assumed that would mean she was quiet and awkward onstage. While she was certainly awkward, it was in the most endearing of ways—jumping and dancing around (this, despite wearing a foot cast), high-fiving the audience and stopping between songs to ramble on about how much she loved a particular track, then apologizing for the rambling and saying she promised not to talk this time. Honest. While Grimes's music continues to evolve and go into ever weirder (in a great way) places, it was mesmerizing to watch her perform everything from "Go" and "REALiTi" to new tracks like "Venus Fly" and the night's closer "Kill V. Maim." She definitely takes dance party to the next level. —Laura Rote
---
A book lover's Blue Line crawl
Okay, this isn't exactly a thing, per se, but it's one of the coolest staycation crawls you can make through the city. If you're in Logan Square, start at the Blue Line station of the same name and go to the bookstore of choice—Uncharted Books for used shopping, G-Mart for comics and City Lit for brand-new books (or all three)—then load up your bag and head down to Wicker Park for Quimby's, Myopic Books and Brainstorm Comics to tie up the loose ends on your shopping list. If you're in the mood for something a little off the beaten path, check out Occult Books, just past Division and Milwaukee. From Wicker Park, hop back on the Blue Line and take it to the Harold Washington Library in the Loop, where Chicago's best reading area, the Winter Room, awaits. —Nick Kotecki
---
Chicken liver pate at Bom Bolla
Rich, decadent chicken liver mousse, topped with sherry-glazed pearl onions and piled atop grilled bread, is just one reason why Wicker Park cava bar Bom Bolla is among the year's best new openings. With three generous slices, it's a steal at $6. —AC
---
The brunch at Fat Rice
Brunch is a great meal, but after a while the endless omelettes, benedicts, bacon and eggs start to run together (especially if you prefer your eggs over easy). While my mom was in town for a weekend visit, we decided to eat an early meal at Fat Rice, which boasts a brunch menu that shies away from breakfast staples. We enjoyed pickles, boiled pork dumplings and Macanese hash—a coconut rice dish with tender beef and sautéed vegetables, topped with a runny egg. For those looking to start the day with more adventurous fare, Fat Rice's brunch offers a delicious departure from the norm (my mom agreed, by the way). —ZL
---
Seafood platter at Mariano's
The daily lunch special at the oyster bar at Mariano's Ravenswood makes me wish I worked close by—$12 gets you three oysters, three shrimp, two crab claws and a cup of clam chowder or lobster bisque. The clam chowder is vastly superior to the bisque, and the raw seafood is fresh and clean, with the oysters shucked right in front of you. —AC
---
The boot at Christkindlmarket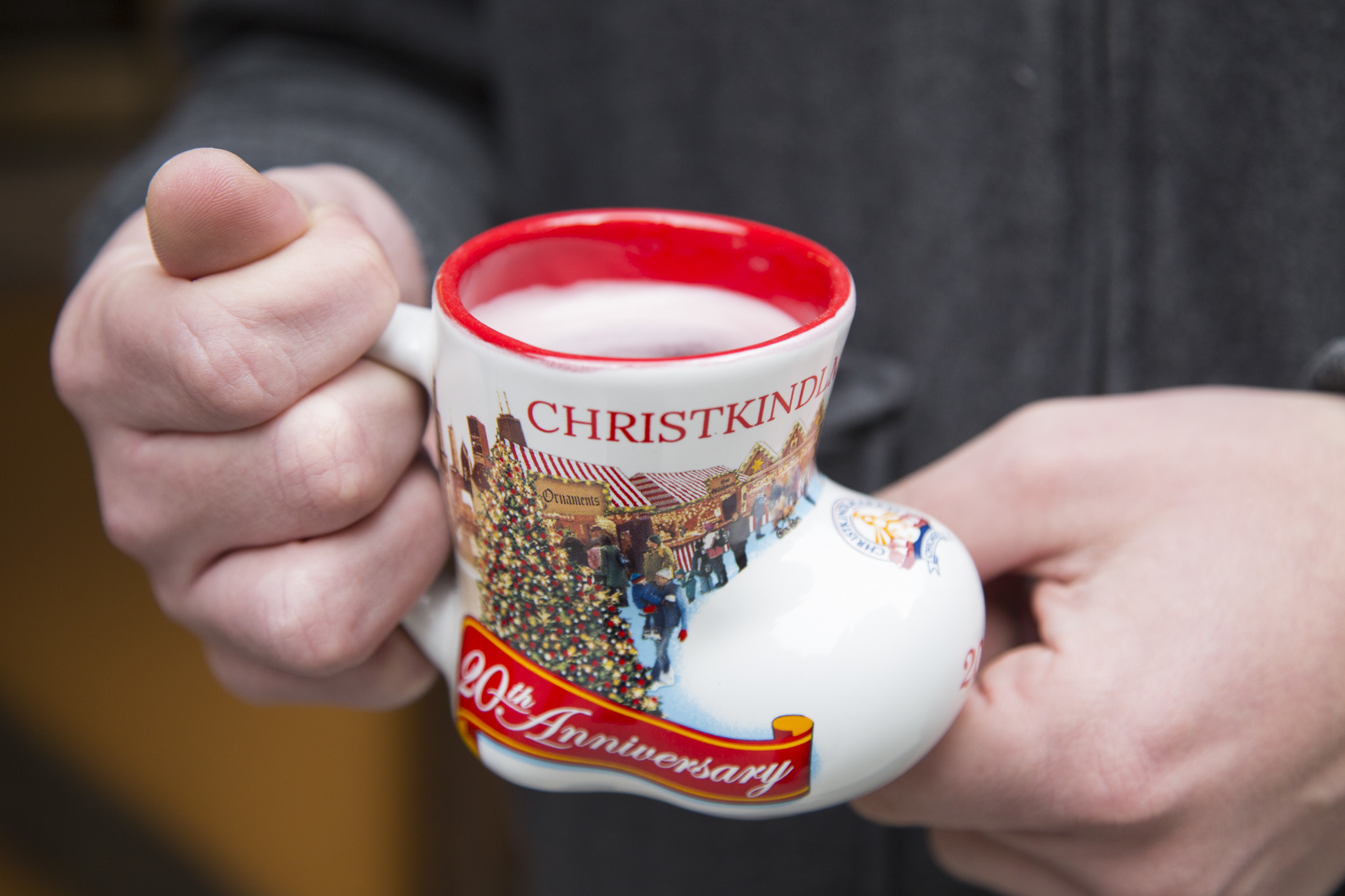 After a two-year hiatus, the boot-shaped mug is back at the Christkindlmarket. The market is celebrating its 20th anniversary, and drinking hot wine out of a special edition mug has become a fabulous tradition at the Daley Plaza staple. The Gluhwein-filled boot costs $7 ($6 for a refill) and can be found at booths #1 and #28. Sip on a cup (or three) while sifting through a seemingly endless bounty of schnitzel, strudel and ornaments. —CG
---
Hamilton and Fun Home
It could seem a little unfair to talk up two shows you can't currently see in Chicago. But on an NYC trip in November I finally got to see both of these thrillingly innovative Broadway musicals back to back, and safe in the knowledge that they'll eventually make their way here on tour, I'm happy to start the hype early. The 2014 Tony winner Fun Home, based on Alison Bechdel's graphic-novel memoir about growing up as a lesbian with a closeted gay father, is a marvel of nonlinear storytelling, using three actors to portray Alison at different ages; Jeanine Tesori's score moves from pop pastiche to soaring emotion. As a fan of Bechdel's book, it's remarkable to see how Tesori and playwright Lisa Kron expand single-panel references into full musical moments. And then there's the cultural phenomenon that is Hamilton. Lin-Manuel Miranda's translation of Ron Chernow's dense biography of founding father Alexander Hamilton into a hip-hop narrative, with the likes of George Washington and Thomas Jefferson portrayed by black and brown actors, is nothing short of brilliant, blisteringly smart and subversive. The heavy favorite for the 2016 Tony Award, it's penetrated the pop-culture consciousness like no Broadway show since Rent, and with good reason: Miranda's take on America's birth really is revolutionary. Fun Home is already set for a too-brief stop at the Bank of America Theatre next November; Hamilton just put out a casting call for future touring casts, so we can probably expect it in early 2017. —Kris Vire
---
Did you try something new this month? Leave a review of restaurants, venues or even events at timeout.com/reviewchicago.