Today is the day! Chicago's newest park opens at 8am this morning, after ribbon cuttings at each of the entry points along the Bloomingdale Trail. It's important to note that the majority of the ground level parks lining the trail aren't complete yet—crews will be working on those throughout the summer (and beyond) while you enjoy the elevated path. Beginning today, you can take a walk between Logan Square, Humboldt Park, Bucktown and Wicker Park, or enjoy the opening weekend festivities.
Today, visitors will be able to witness processions along the trail lead by a variety of community organizations, including West Town Bikes and local marching rock band Mucca Pazza. From 10am to 9pm, a street festival directly off the trail on Humboldt Boulevard will celebrate the community's newest addition, featuring two stages of music and dancing, beer from Revolution Brewing and food from Parson's Chicken and Fish, Dia de los Tamales, Dimo's Pizza and La Bomba. At 8:30pm, an illuminated procession along the trail will close out the day's festivities.
On Sunday, the Trust for Public Land will host a community pancake breakfast from 10am-1pm at the McCormick Tribune YMCA, near the Ridgeway Trailhead on the western side of the trail. Going forward, residents and visitors will be able to enjoy the Bloomingdale Trail from 6am to 11pm daily.
Even if you're not taking part in the celebration this weekend, make sure to check out our complete guide to the 606, which includes all the best restaurants, bars, stores and entertainment located near the trail. Happy walking, running and cycling!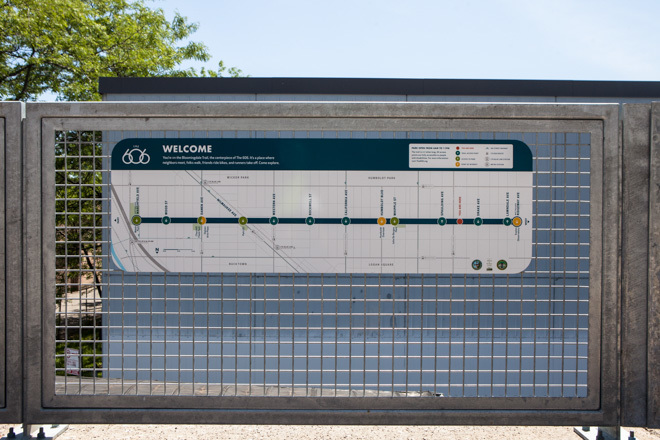 Photograph: Martha Williams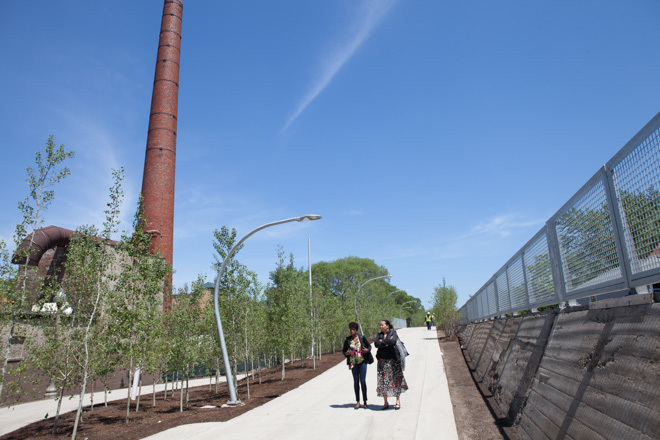 Photograph: Martha Williams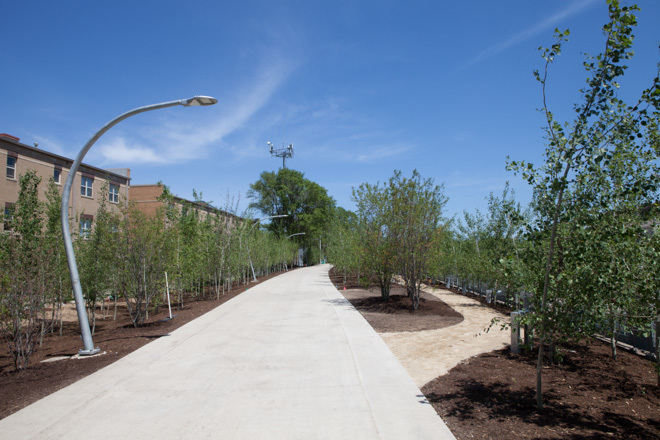 Photograph: Martha Williams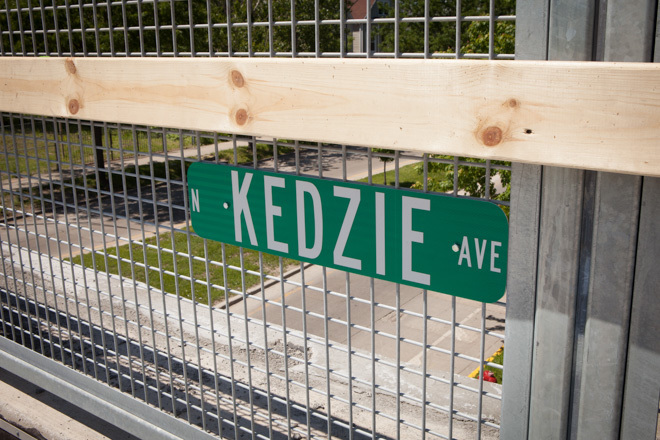 Photograph: Martha Williams