A few early showers greeted the opening day of Chicago's punk rock festival, but the clouds parted to reveal a sunny (and hot) afternoon in Douglas Park—not exactly autumnal, but we can't complain about one more (last?) weekend of summer. Returning to the West Side park for the second time, Riot Fest has shed most of its carnival trappings (there's a single Ferris wheel this year) and rearranged its stages, creating additional space for attendees to take in sets from a diverse (and frequently nostalgic) lineup of rockers, rappers and more. Take a look at the five best things we saw on Friday, from a gory GWAR set to an honest-to-God bear skull.
RECOMMENDED: Our complete guide to Riot Fest
1. GWAR's sophomoric blood bath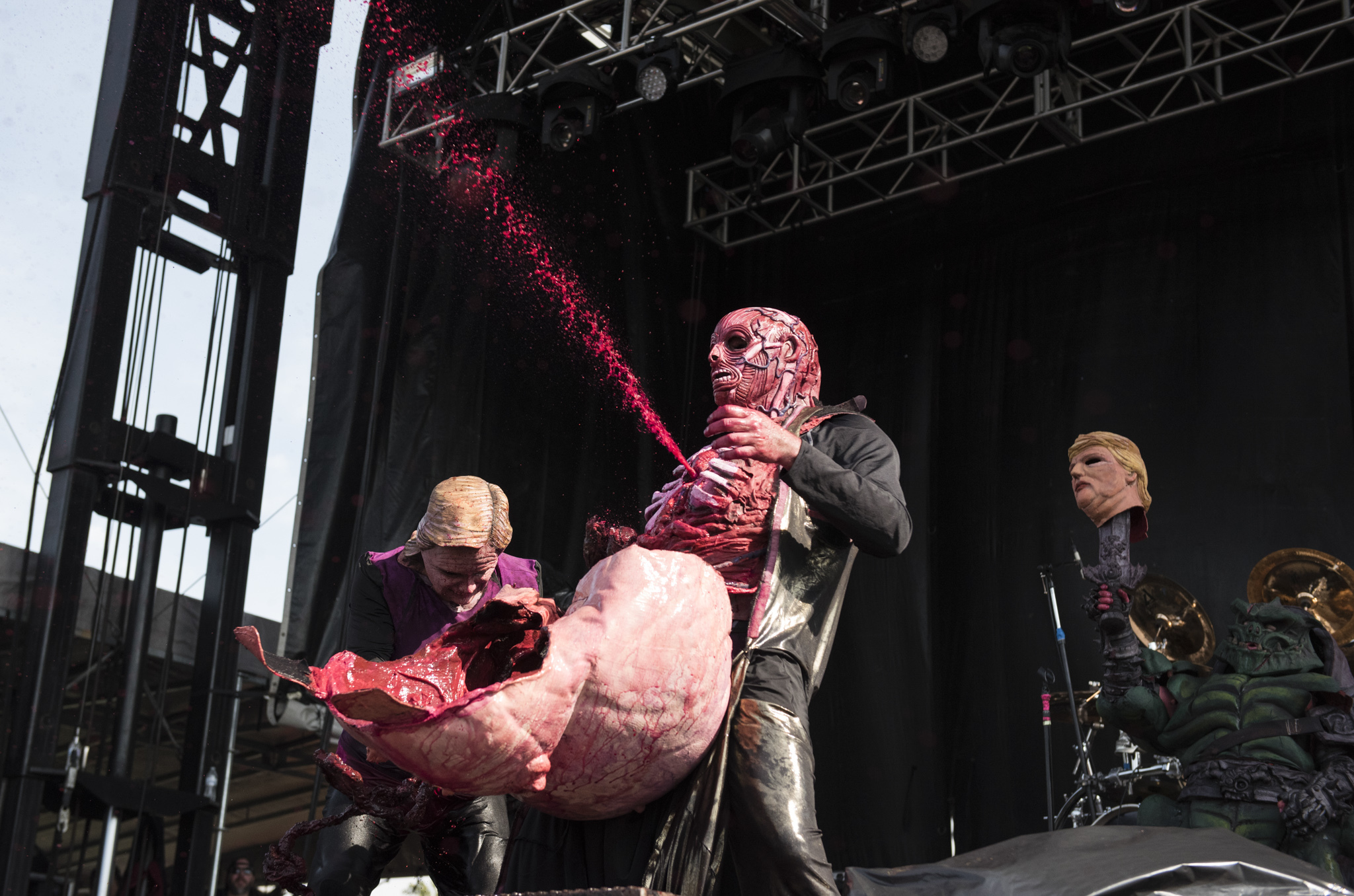 Costumed heavy metal act GWAR returns to Riot Fest every year, but the group's music always plays second fiddle to the gallons of crimson food-colored "blood" that gets spewed into the crowd during its performance. The bloodshed is always justified by an exceptionally thin plot, and this year's set tackled the 2016 presidential election—a topic tailor-made for GWAR's gory brand of sophomoric satire. The set featured rubber mask–aided depictions of President Obama being decapitated, Hillary Clinton skinning Donald Trump and beating him with his own entrails, and even Bernie Sanders riding across the stage on the back of an alien that shot blood from every orifice. It was surreal, obscene, uncomfortable and strangely enthralling—not unlike the current election cycle. —Zach Long
---
2. This colorful ensemble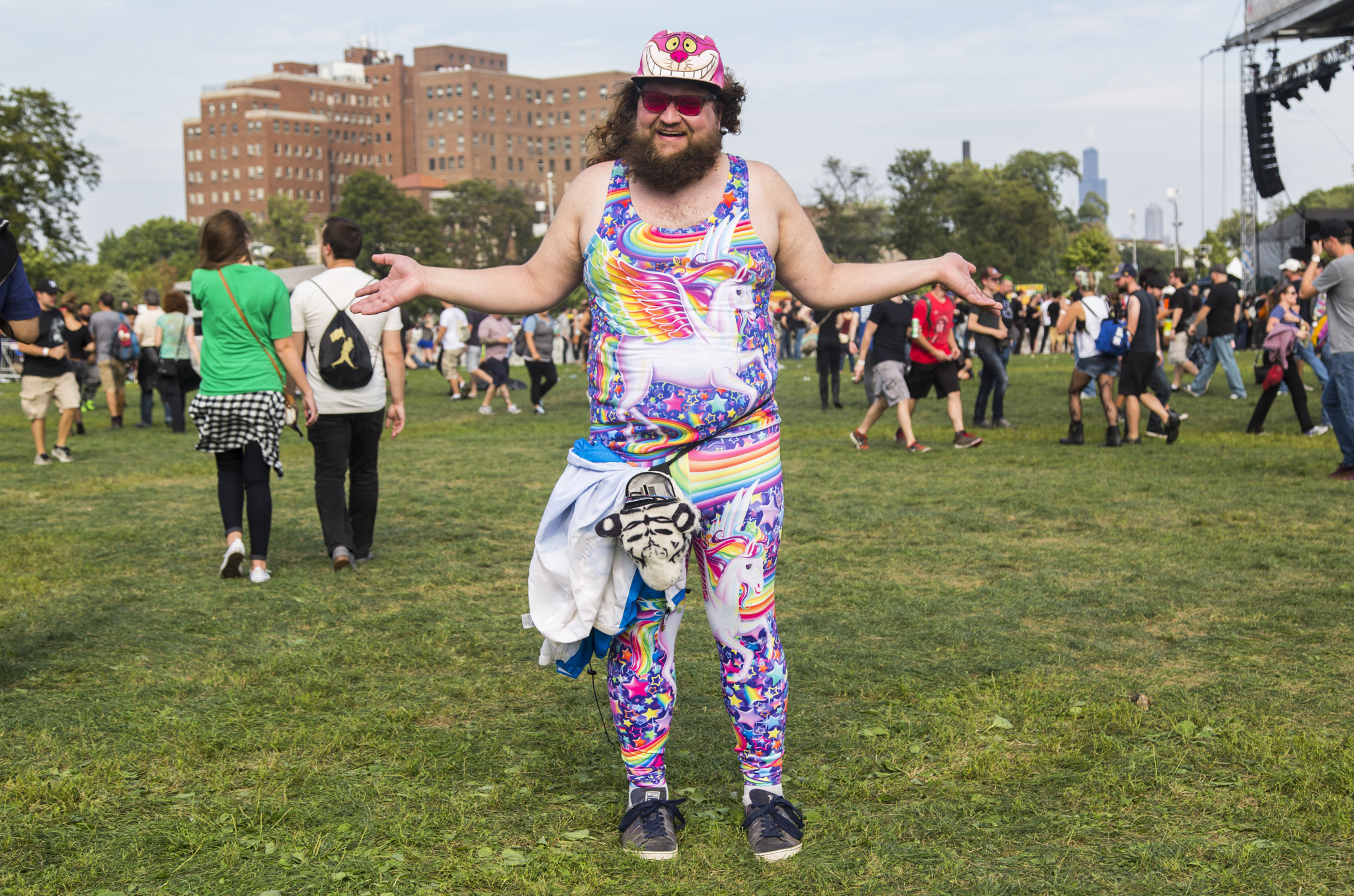 More than any other Chicago music festival, the crowd at Riot Fest is typically a sea of black concert T-shirts, faded denim jackets and grungy earth tones. This guy is the exception, donning a technicolor Lisa Frank outfit (complete with a unicorn jumping over a rainbow), a flashy Cheshire Cat hat and a plush zebra purse. Not only is it a magical outfit, it's also functional—this guy couldn't get lost in a crowd if he tried. —Zach Long
---
3. Jimmy Eat World's unabashed nostalgia
My 12-year-old self was stupidly happy to see Jimmy Eat World. Riot Fest is no stranger to nostalgia—arguably, the entire festival exists because of it. And while some bands are reluctant to perform older material, Jimmy Eat World enthusiastically rolled out the classic jams. (I mean, "Sweetness" and "The Middle" back-to-back? Dang. So many guitar slides.) The guys of Jimmy seemed genuinely psyched to be onstage, harmonizing on suburban teen anthems with the squeaky earnestness signature to so many early-aughts pop-punk bands. Indulging my middle school guilty pleasure was a great choice tonight. —Grace Perry
---
4. A (totally real) $125 bear skull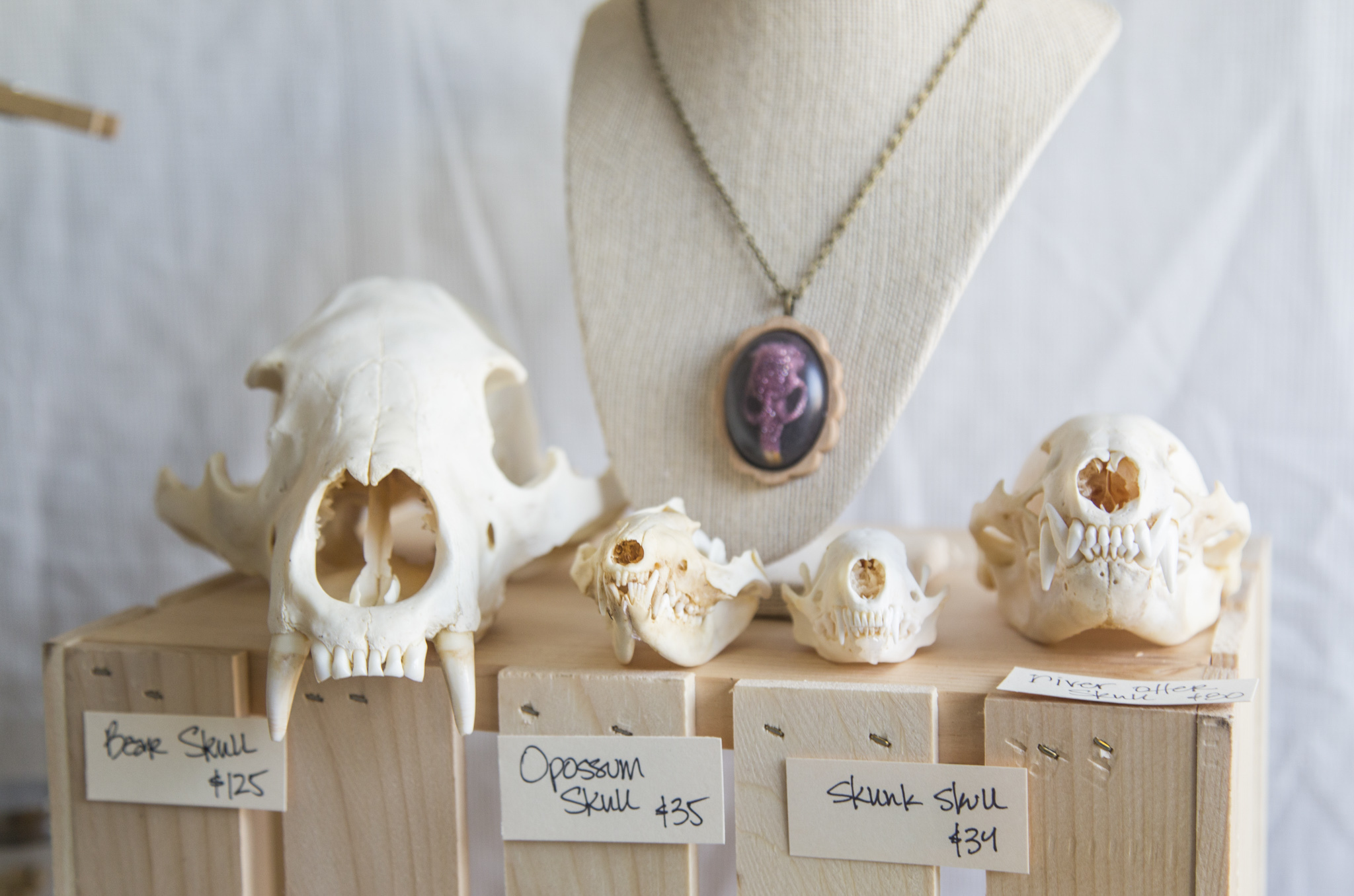 Don't let the name of the Riot Fest vendor Dandelion fool you. This tent sells bones: beautiful bones, but real parts of animal skeletons nonetheless. The Louisville-based artisan jeweler crafts beaver, raccoon, rabbit and other animals' bones into chic necklaces and bracelets. Because nothing says rock-and-roll like a badger claw necklace, right? Or, if you're not into jewelry, you can just straight up buy a bear skull for a cool $125. While other vendors in the Riot Fest Mall sell skateboards, T-shirts sporting obscenities and Tupac baby onesies, the most punk thing to purchase at the fest is a literal bear skull. —Grace Perry
---
5. The Flaming Lips' fiber-optic symphony
When the Flaming Lips played Riot Fest in 2014, the power failed during the band's set, plunging the stage into darkness—an inconvenient occurrence for an act that leans on its psychedelic light show. Someone must have brought some backup generators to the park this year, because the overwrought stage show went off without a hitch, from the curtain of shimmering fiber optic lights hanging from the rafters to the lasers that shot through a thick cloud of smoke into the field. Amid the costumed dancers and blasts of confetti, frontman Wayne Coyne led the group through an uneven but exuberant set of quintessential Lips tunes and jumped into his inflatable hamster ball to roll across the crowd while covering David Bowie's "Space Oddity." The bombastic trappings may have seemed rote to longtime fans, but the sheer spectacle of it all was undeniable. —Zach Long
Want more? Sign up here to stay in the know.