Signaling the end of Chicago's summer music festival season (at least until Chance the Rapper and Common stage their respective events next weekend), the final day of Riot Fest brought even more great weather and one more afternoon packed with punk, heavy metal and hip-hop acts. Visibly fatigued crowds showed up early and baked under the sun, staking out spots in front of the main stage to watch the hotly anticipated reunion of the Misfits (hence the higher-than-usual prevalence of skull T-shirts this year). From all-star cover bands to some delicious steak tacos, here there best things we saw on Sunday at Riot Fest.
RECOMMENDED: Our complete guide to Riot Fest
1. Chevy Metal's all-star karaoke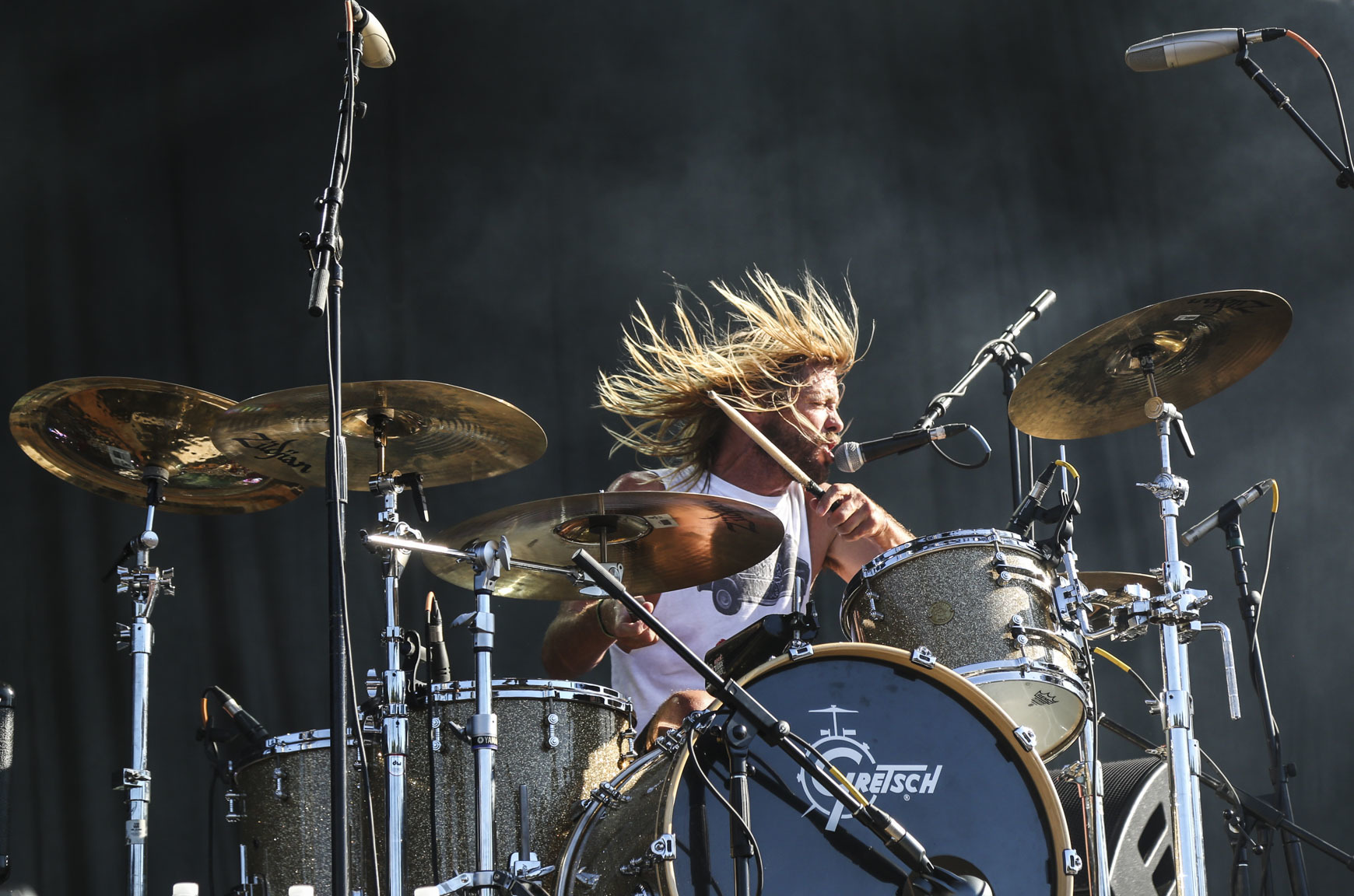 Cover bands aren't exactly common at music festivals, but Riot Fest's Sunday lineup featured two: punk tribute act Me First and the Gimme Gimmes and classic rock devotees Chevy Metal. The latter consists of members of the Foo Fighters (led by drummer Taylor Hawkins) tearing through dad rock standards like the Faces' "Stay With Me" and David Bowie's "Ziggy Stardust." The group was perfectly capable on its own, but appearances by actress/musician Juliette Lewis (singing Van Halen's "Ain't Talkin' 'Bout Love) and Twisted Sister frontman Dee Snider (providing vocals on Mountain's "Mississippi Queen" and Queen's "Tie Your Mother Down") made the latter portion of the set feel like a surprisingly enjoyable session of celebrity karaoke. —Zach Long
---
2. Aztec Dave's addictive steak tacos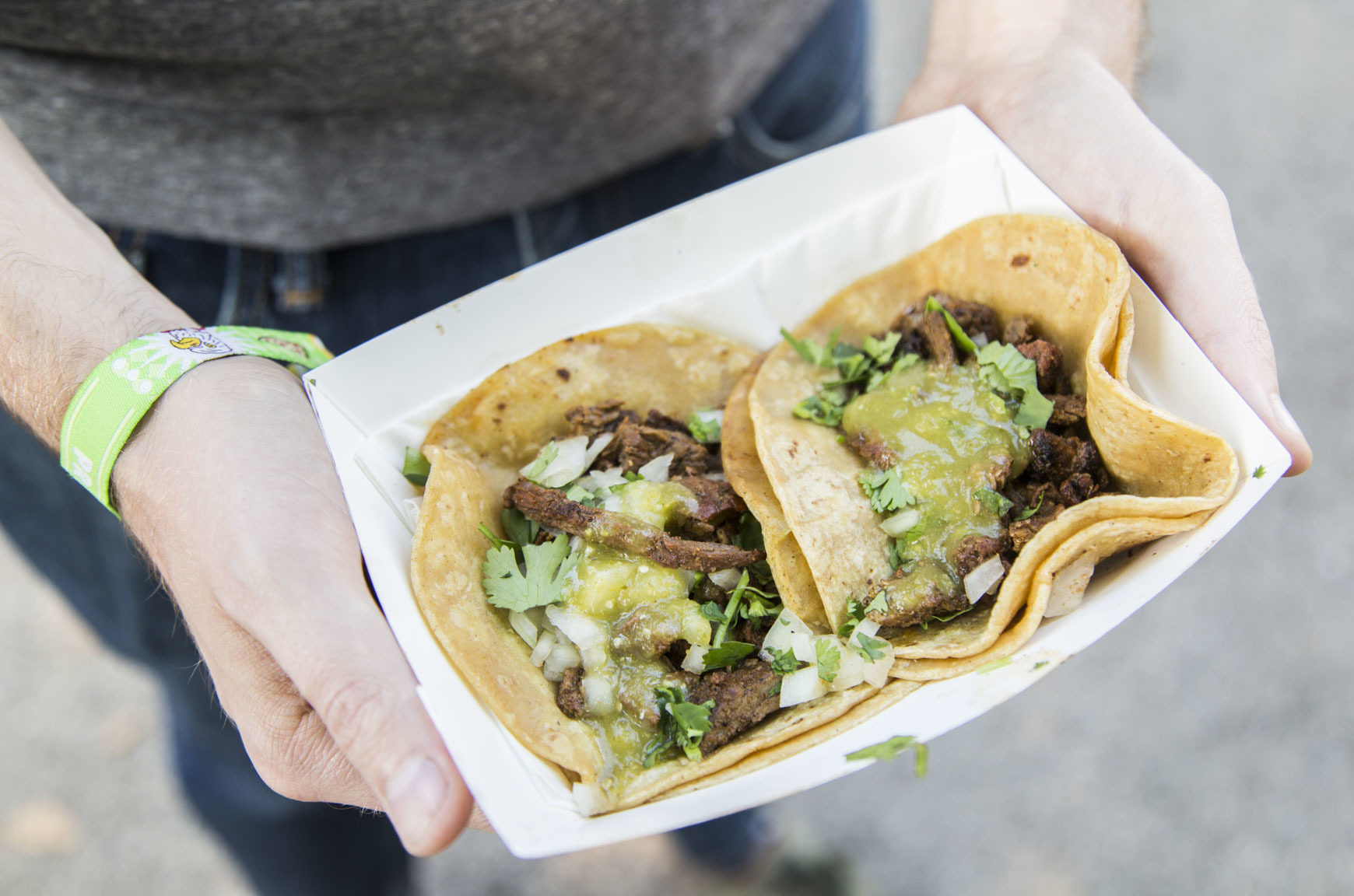 Trudging around the festival grounds can make you work up quite an appetite, especially if you're at the fest all day. It didn't help that most of the food options were located on the far end of the festival, opposite the main entrance. But if you knew where to look, you'd spot Aztec Dave's food truck tucked away behind the Ferris wheel. Aztec Dave's steak tacos were the best thing we ate all weekend, with tender lime marinated steak, fresh green salsa and handmade tortillas. Luckily, Aztec Dave's doesn't leave once Riot Fest comes to a close—you can still visit this truck in the Loop. —Jaclyn Rivas
---
3. A patriarchy-smashing set from the Julie Ruin
The Julie Ruin did what the Julie Ruin does best: danceable, synth-heavy ditty rock lined with in-your-face feminist manifesto. Lead singer and feminist icon Kathleen Hanna set the tone immediately ("It's like being in the shower and having fun!") and kept the energy high throughout the 45-minute set. Pioneer of the riot grrrl movement of the early '90s, Hanna pairs call-to-arms urgency with a ton of sarcasm and cheek. Seeing her smash the patriarchy in the flesh is always kind of stunning. And keeping in line with Riot Fest nostalgia, The Julie Ruin closed with "Rebel Girl," Bikini Kill's 1993 riot grrrl anthem (insert "Riot Grrrl Fest" joke here). —Grace Perry
---
4. An entire Riot Fest devoid of mud pits
I've experienced at least one downpour at every Riot Fest I've attended since 2013 and I've usually ruined at least one pair of sneakers trudging through the resulting muck. The year 2016 is the first that Riot Fest has stayed dry for the entire weekend (save for a few light showers on Friday morning). Great weather at a music festival is purely luck of the draw, but Riot Fest was due for a sunny day jackpot—and the post-festival repair bill for Douglas Park should reflect that. —ZL
---
5. A whirlwind tour of the Sleater-Kinney catalog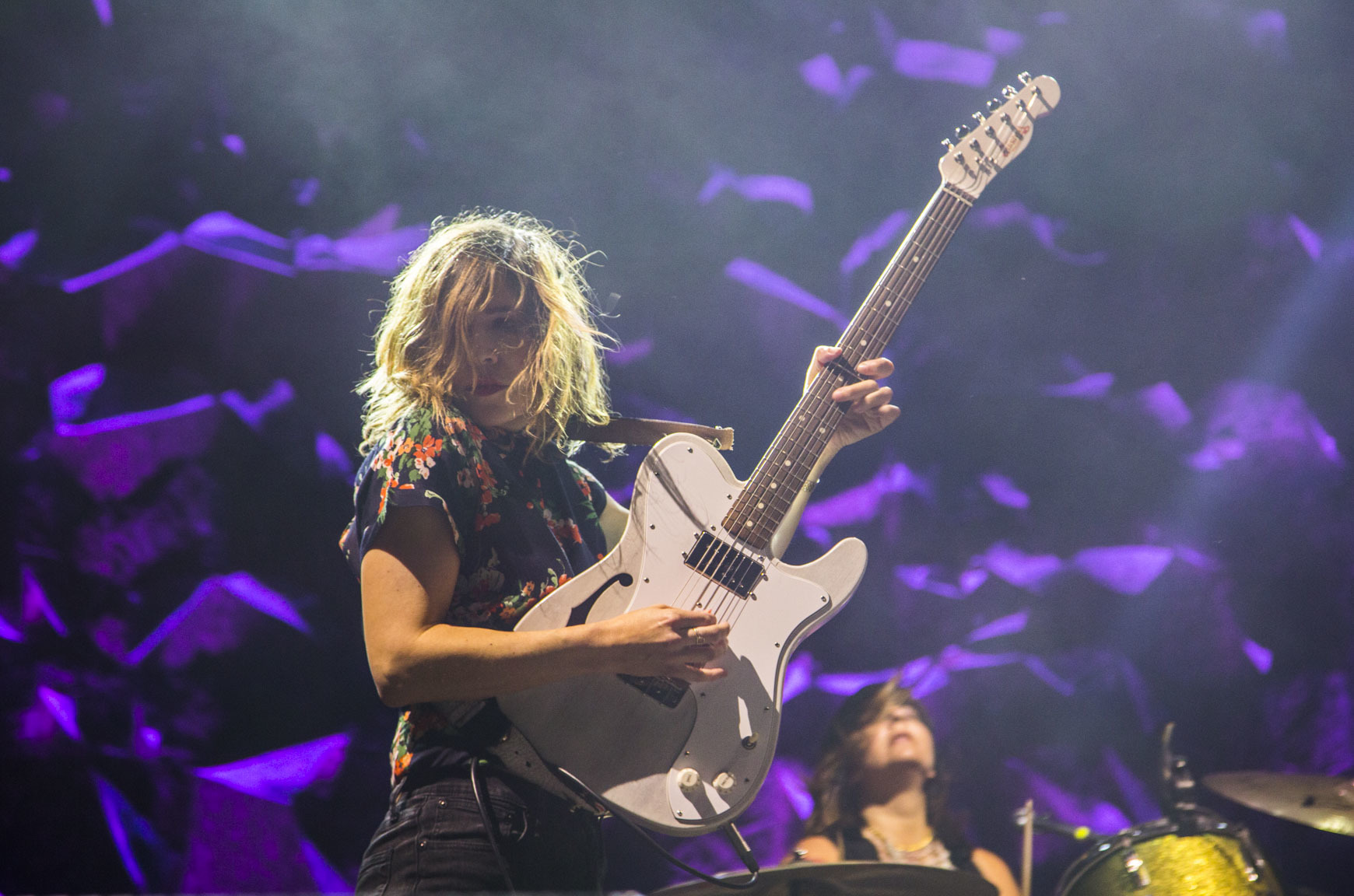 Sleater-Kinney crushed Riot Fest. Between Corin Tucker's electrifying vocals, Carrie Brownstein's rock star theatrics and Janet Weiss' thunderous drumming, the band's unbeatable chemistry is a testament to their decades of collaboration. While its 2015 tour showcased that year's album, No Cities To Love, tonight the trio dug into its catalog: a good chunk of Dig Me Out, hits from The Woods as well as fan favorites like "Oh" and "Words and Guitar." Tucker took a moment to praise Riot Fest's new zero-tolerance harassment policy, but never forget: that policy wouldn't exist today if not for S-K and its contemporaries. Riot Fest is a safe environment for women thanks, in great part, to this band. Anyway, if I'm still hoarse tomorrow it's just because I tried to keep up with Corin Tucker. Silly me. —GP
Want more? Sign up here to stay in the know.