While the first day of Lollapalooza was ultimately cut short by a storm evacuation and marred by shortened sets from a tardy Migos and a worn-out Liam Gallagher, everyone in attendance just seemed happy to be back in Grant Park for the long, four-day weekend. By the end of the first (wet) night, here are the five things that stood out.
RECOMMENDED: Our complete guide to Lollapalooza
1. A soulful set from the O'My's
Chance the Rapper may be Chicago's biggest star, but he's headlining Lollapalooza because he won some Grammys, hangs out with DJ Khaled and is playing at every other music festival this summer. Truth be told, Lolla has never really concerned itself with featuring a significant number of local acts on its bill, which makes the inclusion of stalwart Chicago act the O'My's all the more satisfying. The core duo of Maceo Haymes and Nick Hennessey has been a constant presence in the city over the past few years, recording tracks with hip-hop acts like Chance and the Cool Kids. On Thursday, the band stuck to its usual soul and R&B, joined by the Burns Twins on drums and trumpet during a set that included a silky Isley Brothers cover. In addition to being an excellent way to ease into the festival's first day, it also felt like a well-earned moment for the group, set on one of the most coveted stages in town.—Zach Long
---
2. A rock 'n roller skating rink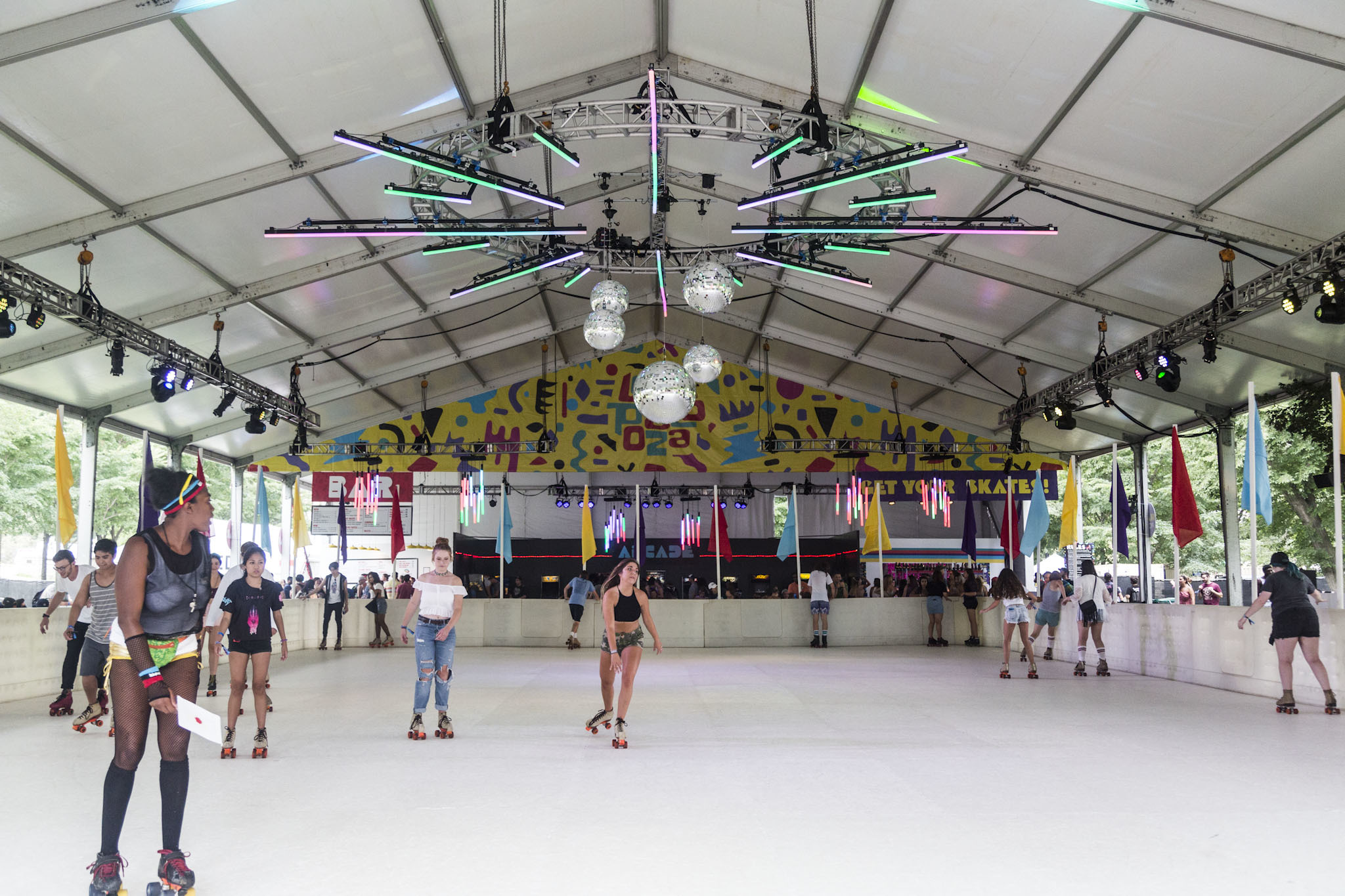 Lollapalooza may not have been around in the '80s, but the newest addition to the festival channels some nostalgia from an era before the majority of its attendees were born. Just south of Perry's Stage, the Rock & Rollers tent houses a roller rink, arcade games, disco balls and neon carpeting. Skate rentals are free; you'll just need to trade in your shoes, buy a pair of $3 tube socks if you're barefoot and sign a waiver before you hit the rink. The bass-heavy EDM soundtrack doesn't really mesh with the decor, but if you want to kill some time between sets, what's more fun than roller skating at a music festival?—ZL
---
3. Kaytranada's evening mix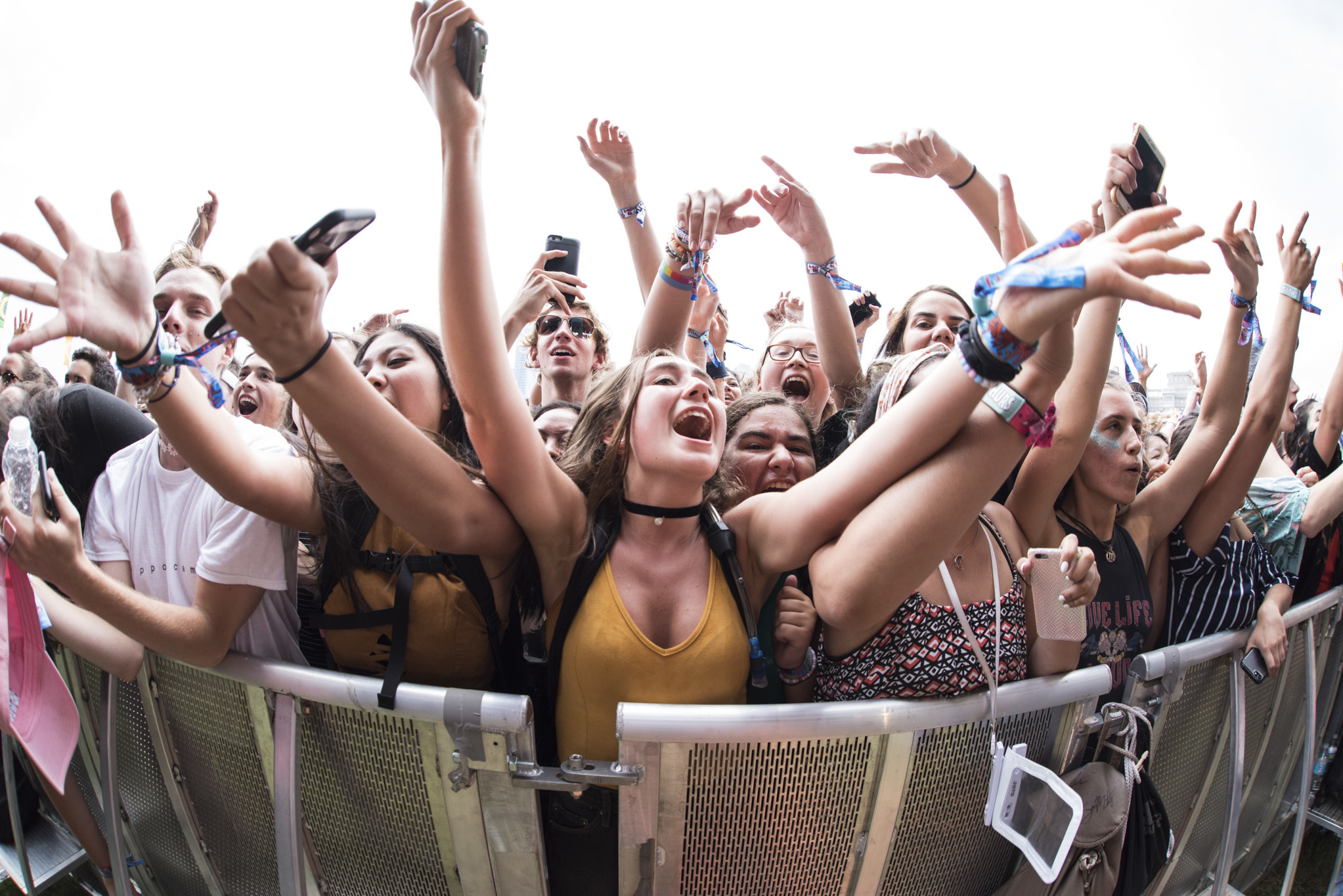 At a fest that's jam-packed with DJs (even Migos' brief mainstage appearance was a glorified DJ set), there aren't many that display the musical range harnessed by Kaytranada. In addition to his own tracks, the Canadian producer sprinkled soul, R&B and electro throughout his set, switching moods with the flick of a fader. Unfortunately, the majority of the crowd at the Pepsi stage seemed to be camped out waiting for Lil Uzi Vert's headlining set. Kaytra appeared to notice the lack of enthusiasm, at one point sarcastically commenting, "What the fuck? No one's moving at all. It's alright, I've got what it takes," before playing a remix of Chance the Rapper's "All Night" (a song that even Uzi fans seemed to recognize). If he's free tomorrow, perhaps a quick set at the roller rink would be greeted by a more receptive audience?—ZL
---
4. Goodbye porta-potties, hello flushing toilets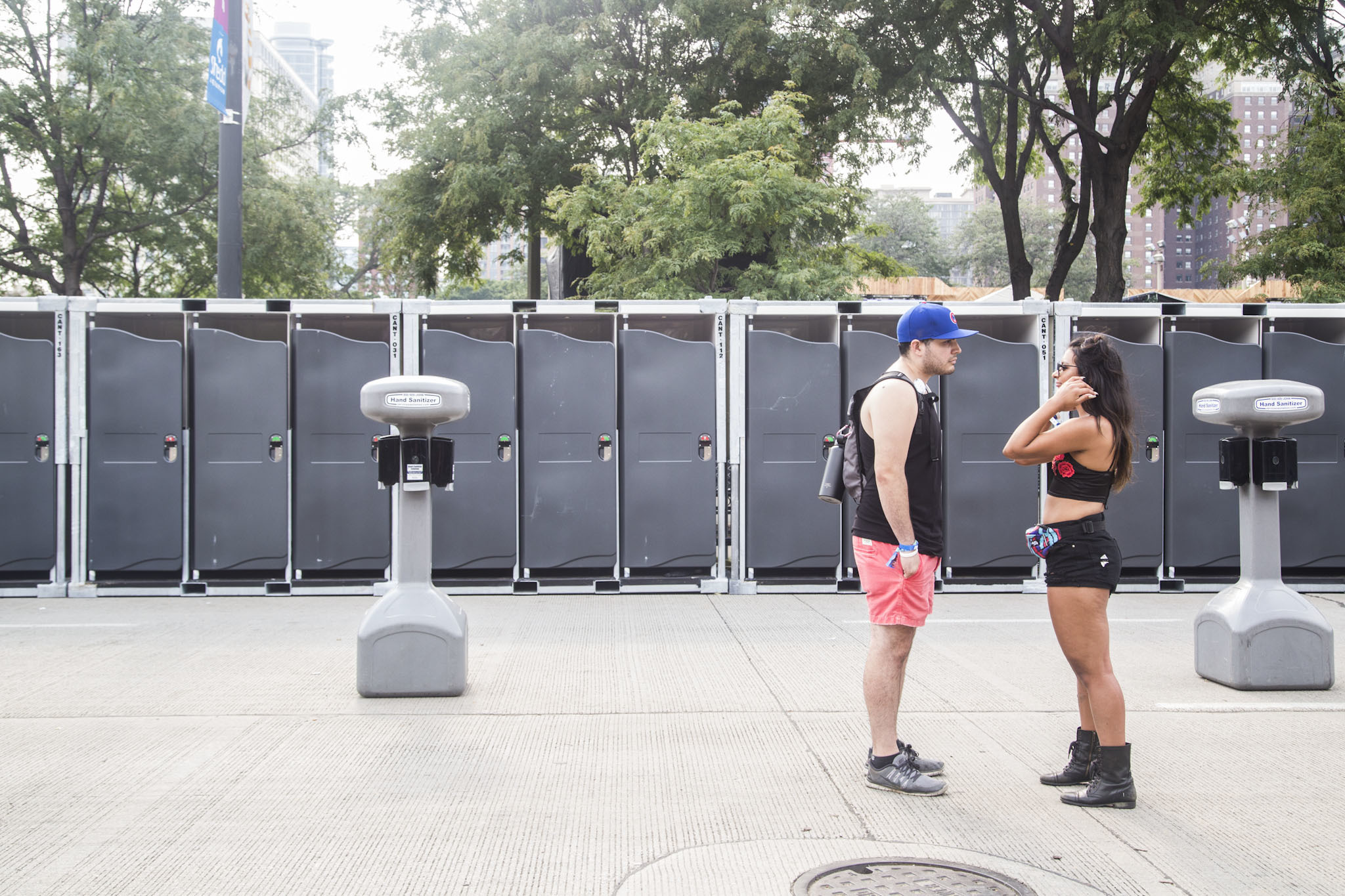 Lollapalooza bathrooms were the greatest wiz performance of the day (sorry, Wiz Khalifa). After 13 years in Grant Park, the gigantic festival has finally upgraded its bathroom situation with toilets that actually flush. Yes, flush. Instead of porta-potties, all general admission bathrooms are now individual stalls with flushable toilets. Plus, there are dedicated groups of urinals for guys to use, freeing up more toilets for the ladies. While it may sound sarcastic, I genuinely think this upgrade makes a huge difference in the average festival-goer's experience. Instead of holding our bladders until we're about to burst just to avoid stepping into a porta-potty, we can pee in relative comfort. Our only question: Once you flush, where does it all...go?—Grace Perry
---
5. Lorde's melodramatic mini-set
We were so busy worrying about Lorde's set getting rained out that we never paused to consider whether the singer conjured the thunderstorm to accompany her performance. "Melodrama is basically the document of a young female witch," she half-quipped as the lightning cracked behind her. "Tonight, Lollapalooza, you and I? We're going to conjure the spirits." After seeing her perform, I'm confident Lorde intended for a lightning storm to come.
Unfortunately, Lorde's spell-casting abilities backfired, as she only made it through three songs before Lollapalooza called for a complete evacuation of the festival. Nonetheless, those three songs were fantastic. The New Zealander kicked off her set with a stripped-down first chorus of "Green Light" before launching into "Tennis" off of her 2013 debut. She's always been a powerful performer—that undeniable fire she so effortlessly exudes is why she became a teen sensation, after all. But the Lorde that headlined Lollapalooza was a far cry from the starstruck teen who played the fest in 2014. As she was ushered off the stage, Lorde promised Chicago she'd be back—we sure hope that it's sooner than for her Melodrama tour next spring.—GP
Want more? Sign up here to stay in the know.