Lollapalooza headliners Lorde and Muse were just a few songs into their respective sets when organizers decided to pull the plug on the entire festival this evening. Rain showers were a problem throughout the evening, but an increase in lightning (and some torrential rain) was likely the cause of the evacuation.
RECOMMENDED: Our complete guide to Lollapalooza
At approximately 9:09pm, Lollapalooza shut down all stages and sent out alerts via the festival app and Twitter, telling attendees to depart the park and seek shelter. Shortly after crowds began streaming out of the park, Lollapalooza organizers released a statement saying that "Tonight's performances will not resume."
The evacuation capped off a rocky first day at Lollapalooza, which hosted an abbreviated set from hip-hop trio Migos (who arrived 30 minutes late for their set) and a two-and-a-half-song performance by Liam Gallagher.
Thankfully, the weather outlook for the remainder of Lollapalooza looks good, with only a slight chance of rain on Friday and a chance of thunderstorms on Sunday. Here's hoping that Thursday night's evacuation is just the precursor to a beautiful weekend.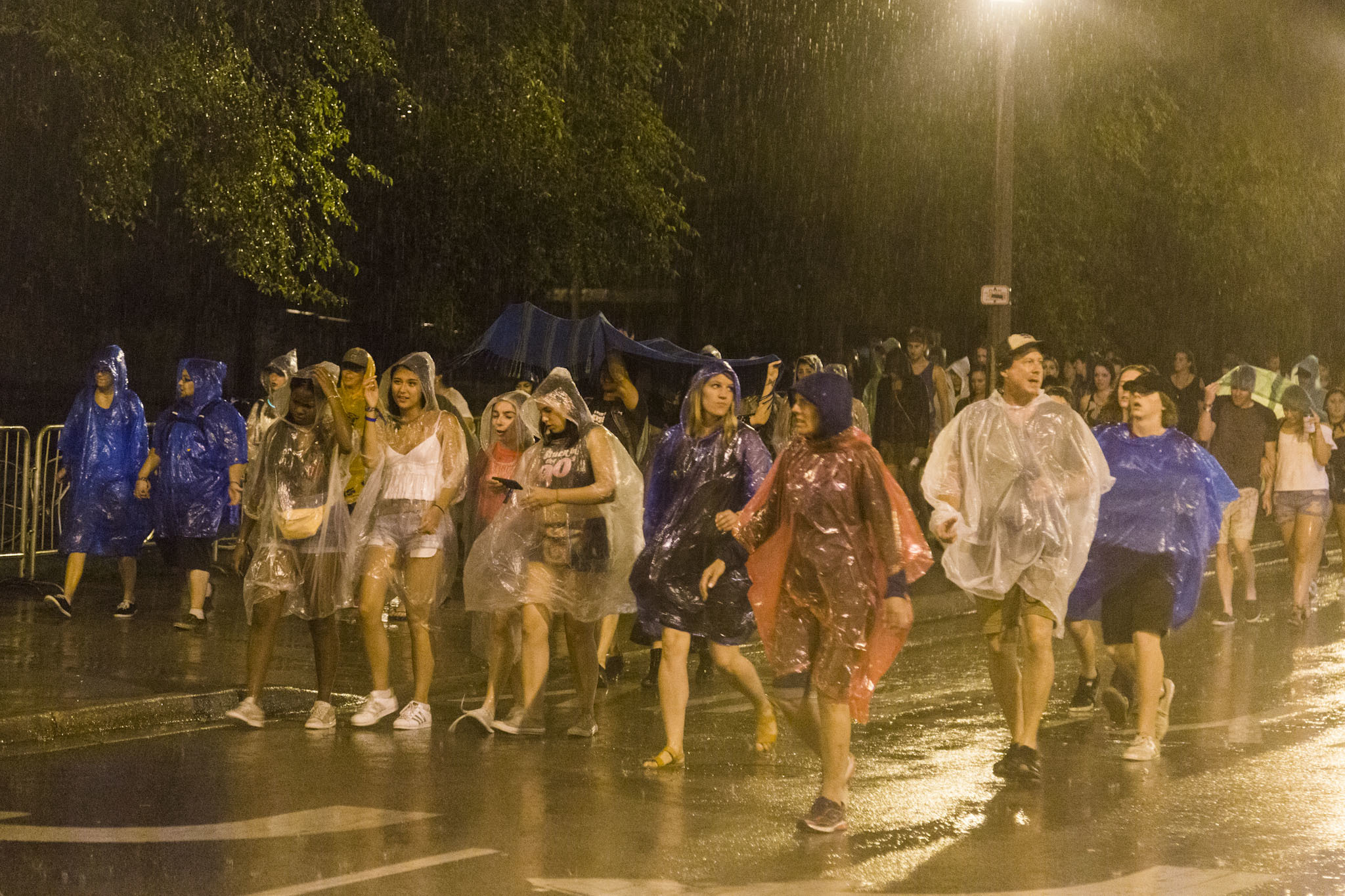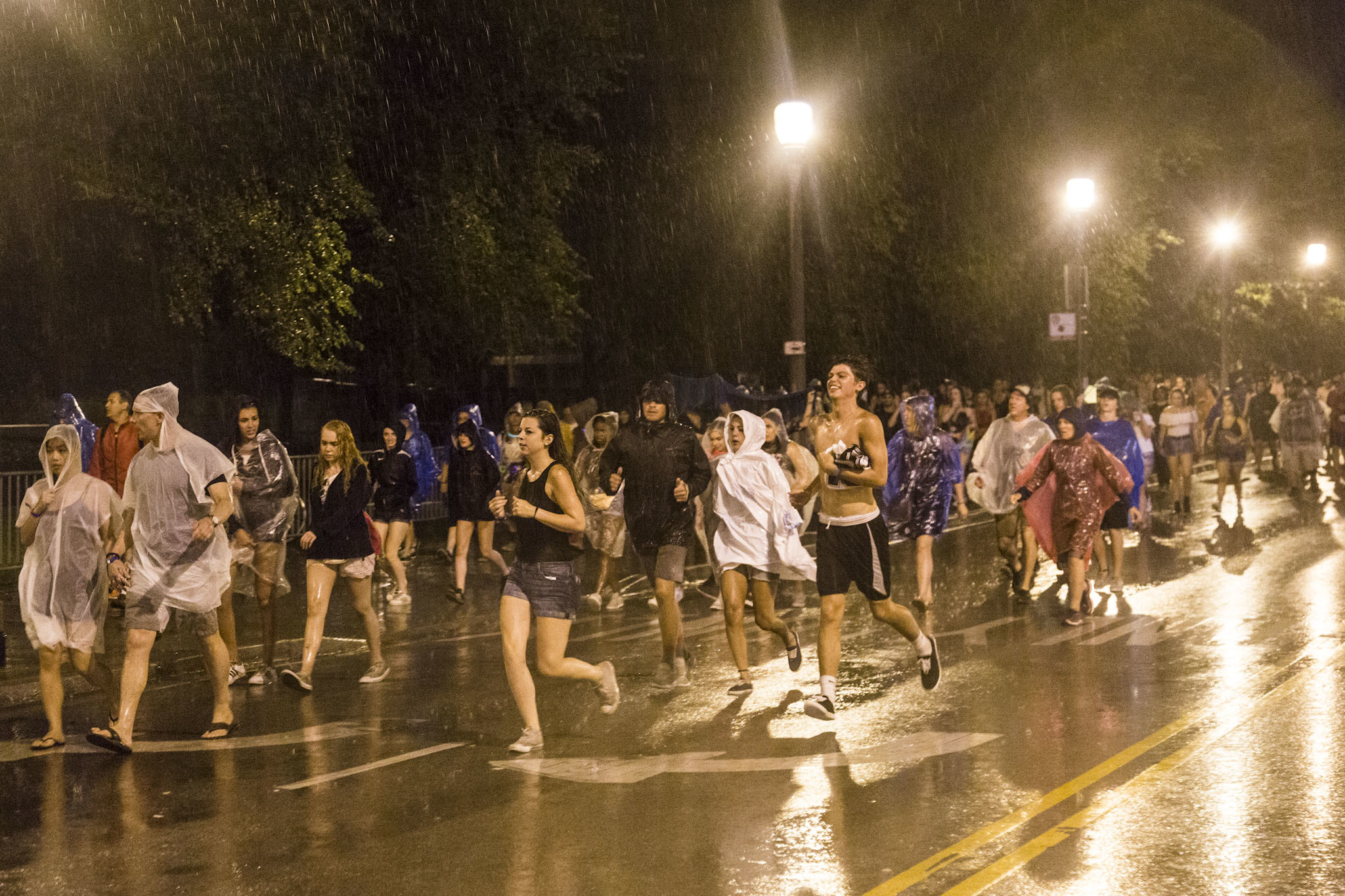 Want more? Sign up here to stay in the know.