Replacing one of the ugliest CTA stations in the Loop, the Washington-Wabash train platform will debut its new, futuristic look when it opens to the public on Thursday, August 31. According to DNAinfo, the city has been working under a self-imposed deadline of Labor Day weekend—it's looking like they'll meet that target with time to spare.
More than two years in the making, the new station replaces the old Madison-Wabash outpost, which was housed in a vintage Loop railhouse that was more than 100 years old. Washington-Wabash brings another part of the Loop up to code, with ADA-accessible elevators, sustainable design elements and LED lighting. The most striking addition is the undulating, skeletal canopies which will protect riders standing on the platform from the elements.
The project, which reportedly cost around $75 million, is envisioned as a "new gateway" to Millennium Park. It's projected that the station will be one of the busiest in the CTA system, with more than 4 million riders passing through each year.
While the station doesn't match the Instagram-worthy grandeur of the renderings just yet, we're confident that the city will have it looking like a sci-fi movie backdrop before it opens on Thursday.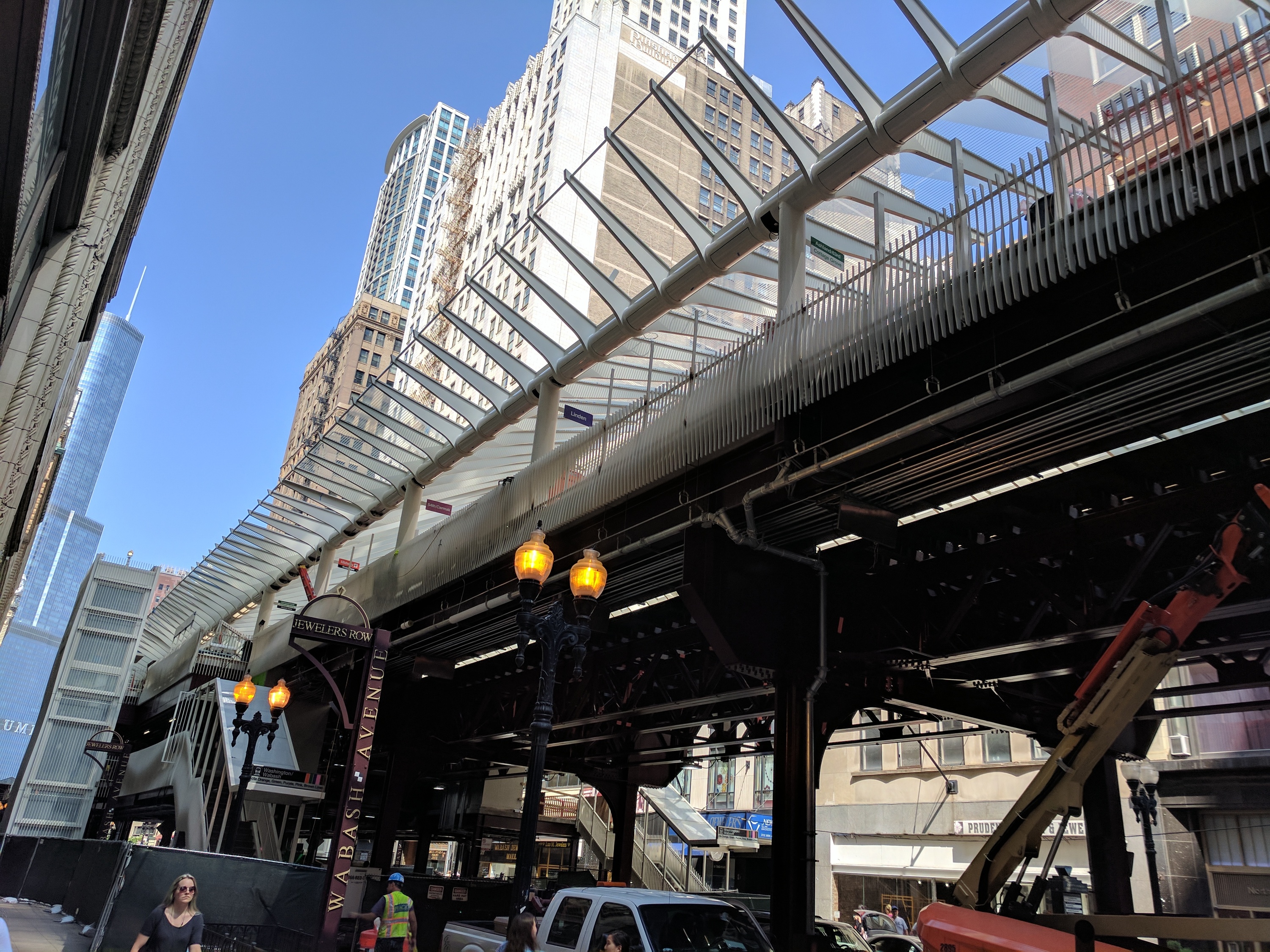 Want more? Sign up here to stay in the know.