1949
Chicago is famous for its spirited celebration of St. Patrick's Day. Every March the city dyes the Chicago River green and holds not one but two parades in honor of Chicago's Irish heritage. But in 1949, neither the Chicago St. Patrick's Day Parade nor the South Side Irish Parade had been christened, and the city's Irish community relied on smaller neighborhood gatherings to celebrate the holiday. This photo from the March 24, 1949, issue of The Garfieldian—a newspaper published in Garfield Park—shows one such celebration among workers at a Chicago Transit Authority maintenance shop. While the popular parade and large-scale festivities we know today were still years in the making, the seeds of our current citywide celebrations were already being sown at shindigs like these. As The Garfieldian noted, workers from "Poland, Italy, Scotland and Jerusalem" joined their Irish colleagues for this impromptu parade.
---
Today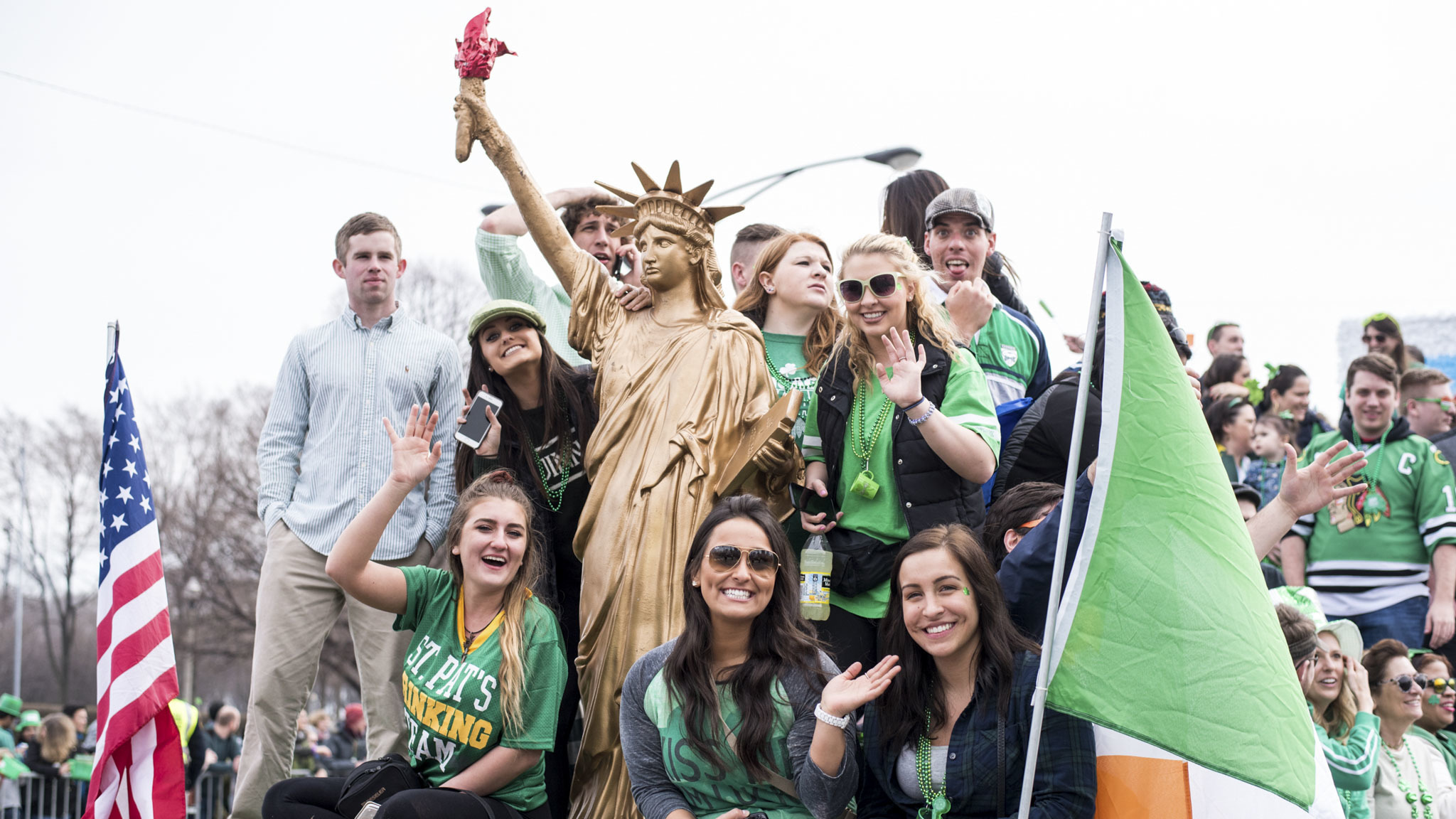 Now in its 62nd year, the Chicago St. Patrick's Day Parade has become one of the city's defining traditions, accompanied by the dyeing of the river by the Chicago Journeymen Plumbers Local Union 130. The downtown procession is one of Chicago's two annual St. Patrick's Day celebrations. Along with the South Side Irish Parade, both trace their roots back to the same place. The original South Side Irish Parade (known at the time as the Southtown Parade) was first held on March 15, 1953, along 79th Street. It lasted for seven years before Mayor Richard J. Daley combined the Southtown and West Side St. Patrick's Day parades and moved the march to the Loop. The annual parade is now held on the Saturday before St. Patrick's Day and steps off this year at noon on March 11.
Want more? Sign up here to stay in the know.