For more than 75 years, Al's Beef has been serving up Italian beef sandwiches to curious tourists and diehard locals. During that time, the chain has quietly developed a secret menu, usually based on customer requests and creations dreamed up by employees. During a private tasting event, we had the chance to sample the eight items that comprise the "official" secret menu, which will now be available at all Al's Beef locations. You won't find these posted on the menu board, but now you'll be able to ask for them by name.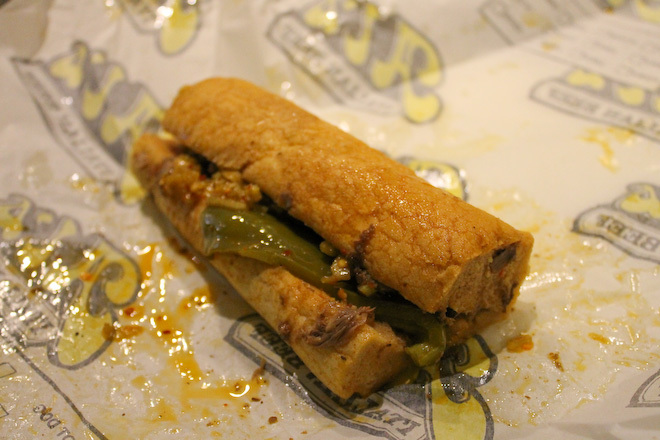 Photograph: Zach Long
The Italian Soaker
Like a soggy Italian beef sandwich... without the beef. It's dipped in gravy, so it's not vegetarian-friendly, but if you're trying to cut back on red meat, it's an option.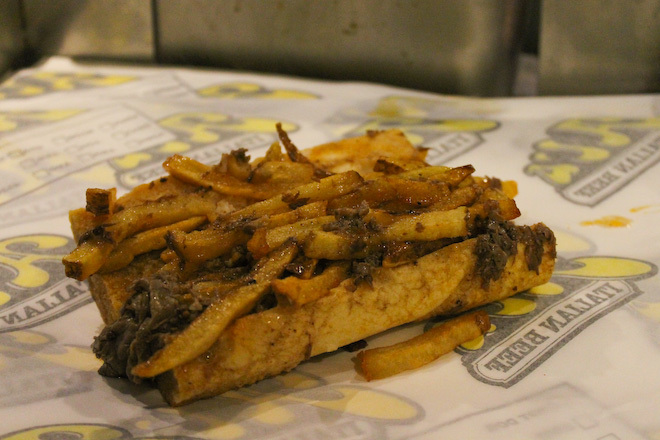 Photograph: Zach Long
Al's Poor Boy
A variation on the Louisiana Po' Boy sandwich, Al's version is a carb-lover's dream: a baguette topped with fries and smothered in beef gravy.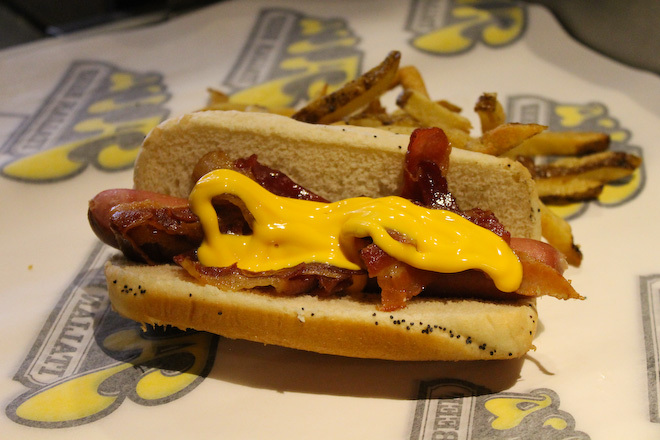 Photograph: Zach Long
Francheezie
It's a cheese dog with a few slices of sizzling bacon on top. Go ahead and dip your fries in that gooey neon "dairy product."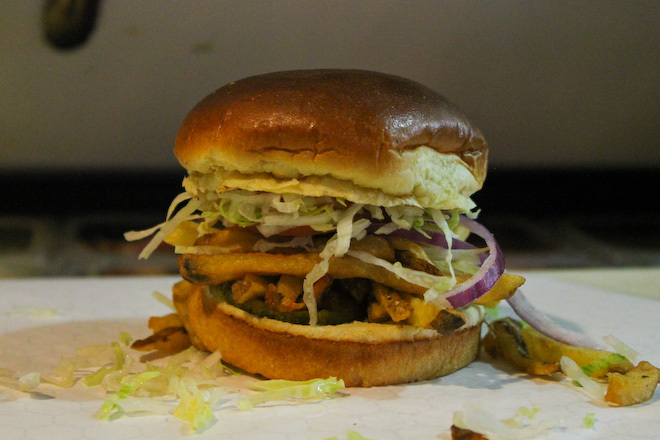 Photograph: Zach Long
Veggie Burger
This secret menu item originated at Al's Las Vegas location, where a vegetarian asked for a burger made with fries instead of beef.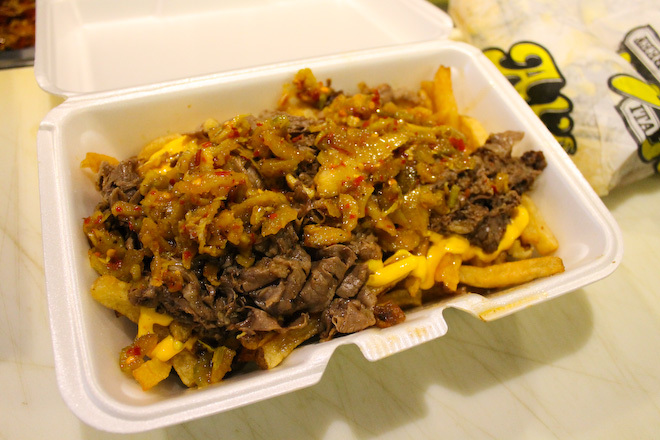 Photograph: Zach Long
Gypsy Fries
According to our server, Al's Beef has a large gypsy following that orders fries smothered in beef, gravy and cheese. It's kind of like Chicago-style poutine and it was our unanimous favorite.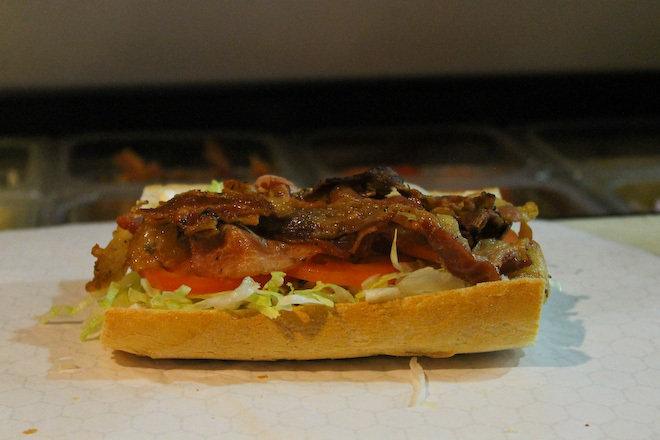 Photograph: Zach Long
BLT
This doesn't really qualify as a secret—Al's Beef has always had the ingredients necessary to make a solid BLT. Apparently, it's a staff favorite.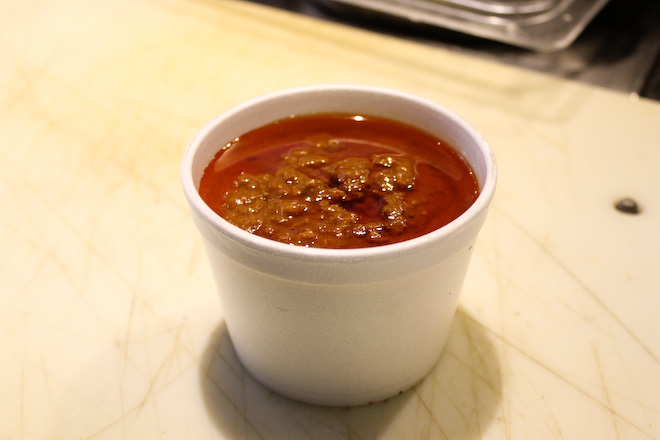 Photograph: Zach Long
Fire Chili
Is the chili at Al's Beef a little too tame for you? A few spoonfuls of giardiniera oil will have you regretting your penchant for spicy foods in no time.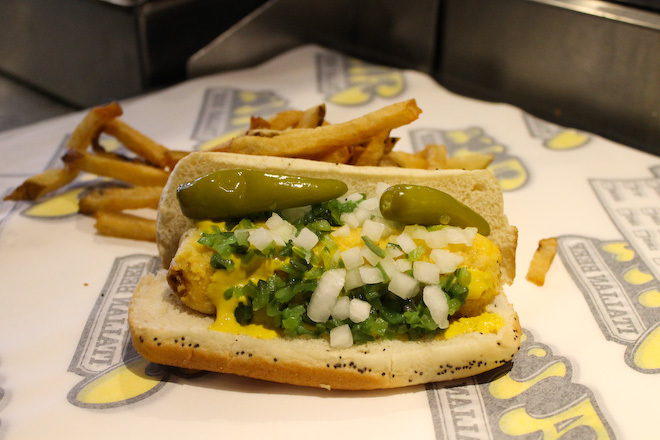 Photograph: Zach Long
Tamale in a Blanket
In Chicago, the Mother-In-Law is a hot dog stand classic, featuring a corn tamale in a poppy seed bun doused with chili. Al's Tamale in a Blanket just uses regular hot dog toppings (though we're pretty sure they could hook you up with some chili if you ask nicely.)