Until very recently, the only way to take a helicopter tour of Chicago was to drive out to the suburbs and then fly back into the city to see the sights. A new heliport near Bridgeport offers a more efficient way of seeing the skyline from the air. Chicago Helicopter Experience just moved into its riverfront lot and is currently operating out of a temporary building while construction begins on its permanent visitor center. Eventually the company will have a hangar stocked with copters (right now, they're being flown in from the 'burbs) and a dock where water taxis can pick up and drop off guests, but they're already welcoming visitors who want to fly.
Upon arrival (at least 40 minutes before your scheduled flight—don't be late) customers are checked in and weighed, so that passengers can be evenly distributed throughout each helicopter. After checking in, guests can take a walk through a small museum that gives an overview of the history of Chicago and the city's changing architectural landscape. Before boarding the helicopter, passengers go through a metal detector (just like at any airport), watch a brief instructional video that outlines safety procedures and then head to the tarmac for a photo.
The tour itself lasts for about 15 minutes, taking you to Montrose Harbor and back while flying over Lake Michigan. From around 2,000 feet in the air, you'll see landmarks like Soldier Field, Navy Pier and Lincoln Park Zoo from an entirely new perspective. You won't be weaving between buildings in the Loop, but you will get closer to the skyline than you've ever been on an airplane. At certain points during our flight, the pilot slowed down the helicopter so that we could snap photos of the scenery, allowing for some truly breathtaking Instagrams.
Chicago Helicopter Experience currently offers daytime tours for $148—a relatively affordable price when compared to similar airborne tours of the city. Twilight, nighttime and private tours are also available for an additional fee. In the future, the company plans on offering helicopter service to O'Hare, making it possible for chronically late travelers to reach the airport in just seven minutes. Before you plan your flight, take a look at photos and video from our sunset tour of the city's skyline.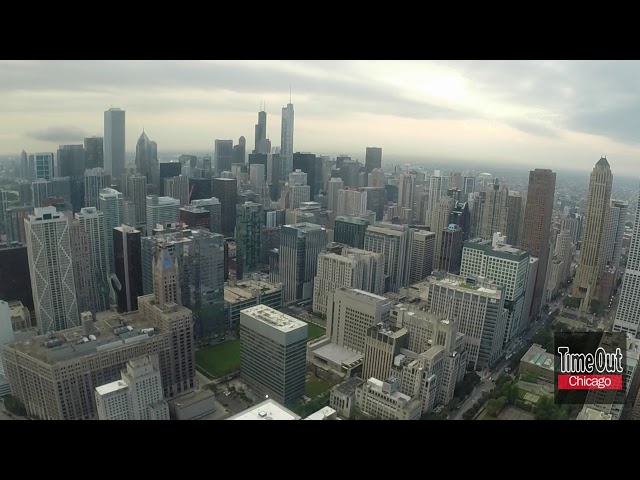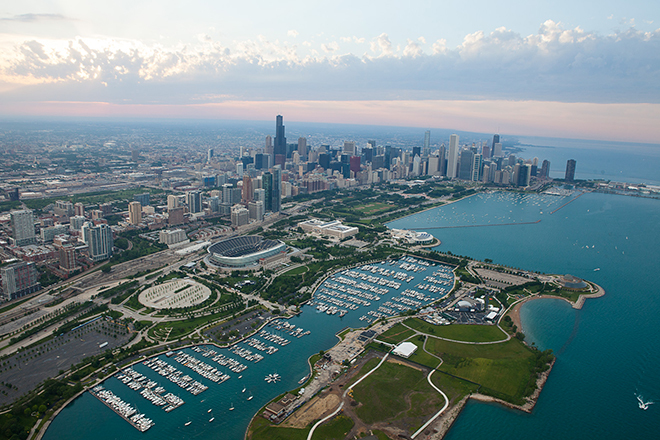 Photograph: Martha Williams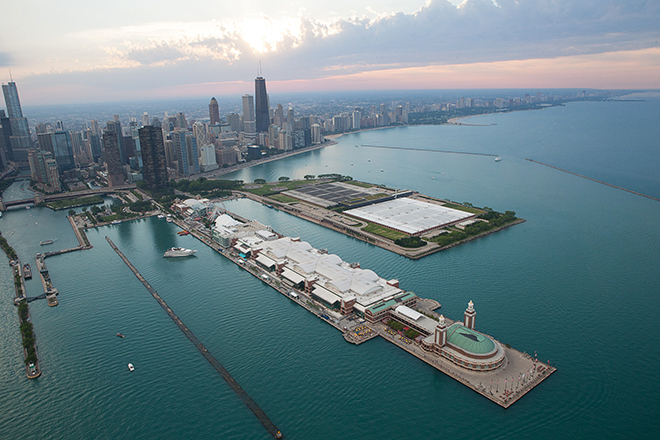 Photograph: Martha Williams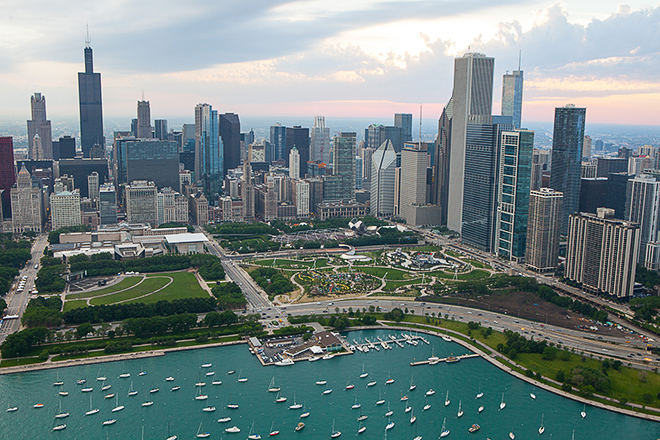 Photograph: Martha Williams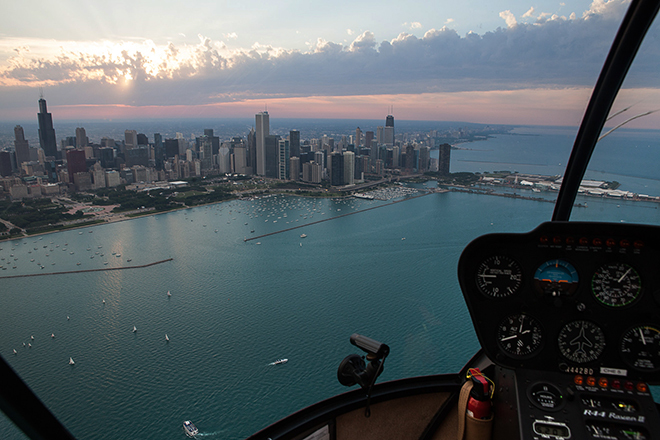 Photograph: Martha Williams