The best comedy shows to see in Chicago in February
Warm up with a big laugh this winter. Check out new variety shows, touring comics and hilarious storytelling shows.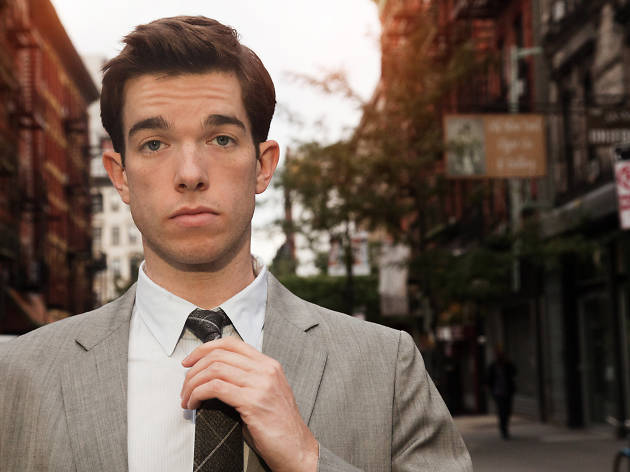 February may be the shortest month of the year, but that doesn't mean it's lacking opportunity to see excellent sketch, improv and stand-up shows. Chicago-born John Mulaney starts the month on a high note, wrapping his five-night engagement at the Chicago Theatre on February 3. The Second City recently rolled out several new shows, including a love- and sex-themed performance just in time for Valentine's Day. Plus, newbies like Slide Show and FreakFest break from the traditional stand-up or sketch molds that dominate the city, showcasing more experimental, multimedia-based bits. Peel yourself off the couch, bundle up and check out these 21 live comedy shows in February.
Chicago comedy shows to see in February
Comedy, Stand-up
Timothy O'Toole's, Streeterville
This weekly night of comedy, curated by a group of funny folks, puts local stand-ups on your radar. Producers include stand-ups Danny Kallas, Joe Kilgallon, Ricky Gonzalez, Allison Dunne, Jonah Jurkens and Blake Burkhart, but the lineup changes each week. Plus, it's BYOB, so why not?
"Bye Bye Liver" combines two robust Chicago traditions: comedy and heavy drinking. The show opened ten years ago for a three-week run, then kept getting extended. It centers on common party situations most Chicagoans can relate to, and incoroprates interactive audience games like "Would You Rather." If you're looking to get drunk, quick, and have a great time doing so, "Bye Bye Liver" is always a solid bet.
More to explore