June's wild and crazy Chicago news stories
Carrot Top and a bong shop thief join this month's parade of weird news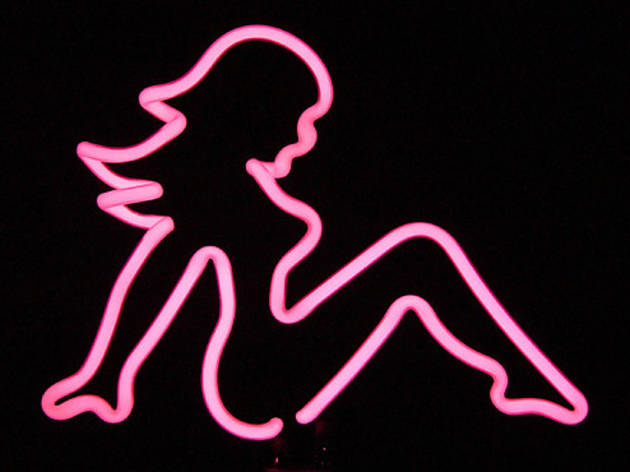 1/10
June 6 - Harvey mayor doesn't know what "gentlemen's club" means Harvey mayor Eric Kellogg was surprised to learn that Club Assets, an establishment that billed itself as "Chicago's newest gentlemen's club," was actually a strip club. Kellogg voted to allow the business to open last year, but claims that he was under the impression that the location would be a restaurant like Hooters. The Tribune reported that undercover footage of semi-nude dancers in the club aired by WGN tipped the mayor off, prompting him to shut down Club Assets for good.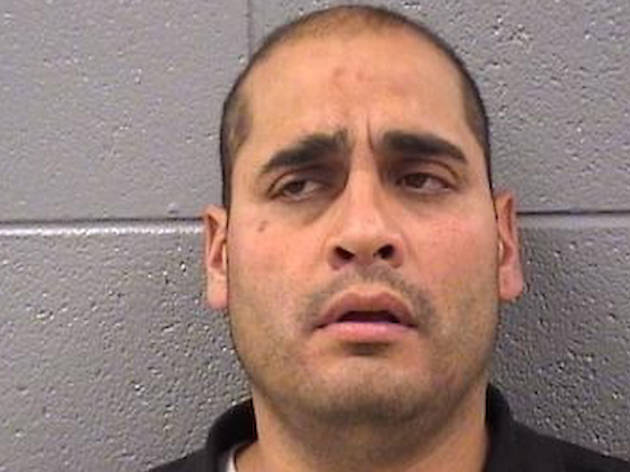 2/10
Photograph: Chicago Police Department
June 7 - Man runs to catch a bus and punches the driver in the face Cesar Lopez, 39, ran after a CTA bus as it was pulling away from a stop in River West, banging on the windows to get the driver's attention. According to DNAinfo, when the bus pulled over and opened the door for Lopez, he boarded and began yelling the driver. The driver asked him to get off the bus, but Lopez began walking to the back without paying. When the driver attempted to stop him, Lopez punched him the in face. Lopez was arrested and charged with aggravated battery of a transit employee.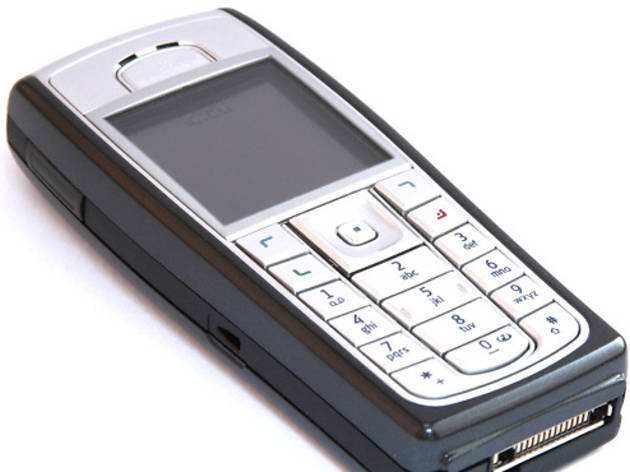 3/10
June 9 - Robber steals phone at gunpoint and then give it back When 18-year-old Joseph Bunch robbed a man at gunpoint in Grand Crossing, he was expecting to steal an iPhone. DNAinfo reported that he was upset to find that the victim's phone wasn't an Apple product, so he gave back the phone and ran off with the victim's wallet and Ventra card. Police apprehended Bunch and his accomplice shortly after the robbery took place.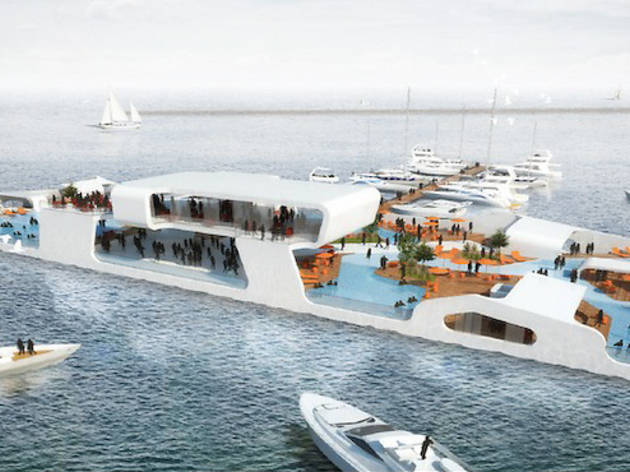 4/10
Photograph courtesy of Breakwater Chicago LLC
June 10 - Businessman pitches Lake Michigan party island Chicago businessman Beau D'Arcy wants to build a floating island on Lake Michigan called Breakwater. He envisions a platform the size of a football field housing restaurants, bars, dance clubs and a giant pool, accessible only by boat. Unfortunately, Ald. Brendan Reilly isn't thrilled about the idea, as DNAinfo reported, and the Coast Guard probably won't like the prospect of drunk boating. If you're the kind of person who would actually want to hang out on a party island, the project's Kickstarter page is accepting donations.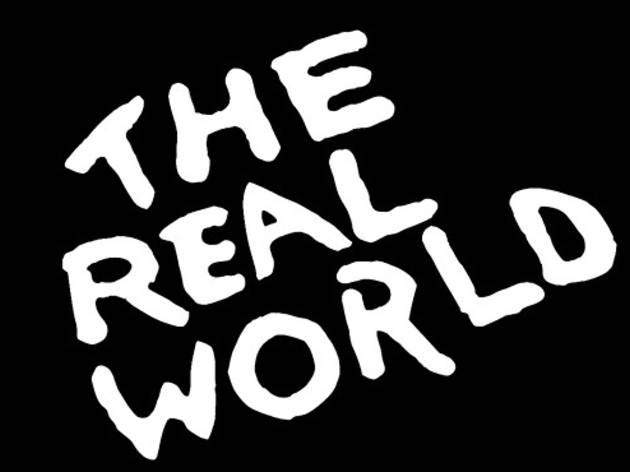 5/10
June 12 - MTV's Real World coming to West Loop, producers tell fans to stay away Producers of MTV's Real World are hoping to film the latest season of the reality show in the West Loop, but they don't want fans hanging around the property while they're filming, according to DNAinfo. Applications filed by the producers explained that "Spectators are not encouraged—there will be nothing for them to see since most filming occurs indoors." Honestly, if you're that big of a Real World fan, you have bigger problems.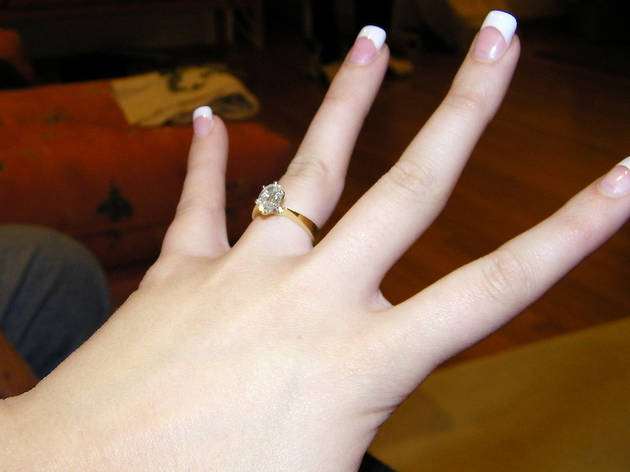 6/10
Photograph: Natalie Litz
June 16 - Stolen ring has to be cut off of the finger of the thief's girlfriend A 36-year-old Lincoln Park resident noticed that her diamond ring was missing after she hired a company to clean her house's air ducts. After reporting the theft to the company, 22-year-old Anibal Rodriguez confessed that he had stolen the ring and given it to his girlfriend. DNAinfo reported that the ring had to be cut off of the woman's finger before it was returned to its owner.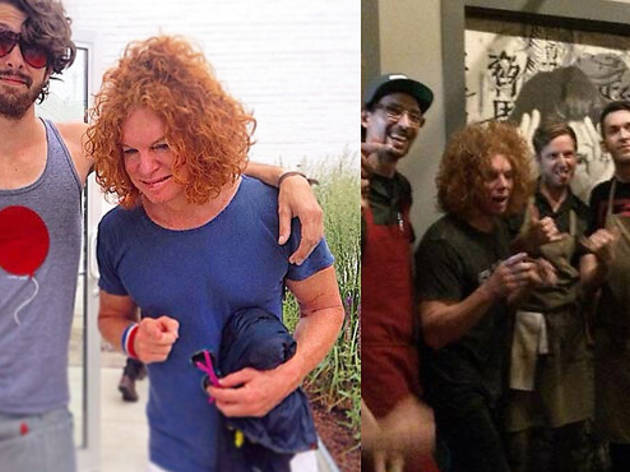 7/10
Photographs courtesy Parson's Chicken and Fat Rice
June 17 - Carrot Top goes on a Logan Square restaurant tour The world's most famous prop comic took a break from his ongoing Las Vegas residency to grab a bite at several prominent Logan Square eateries. Carrot Top was sighted dining at Parson's Chicken & Fish and Fat Rice. Some residents also ran into him while waiting in line at Tastee Freez—we're guessing that he asked for a milkshake in a heated cup (to prevent brain freeze).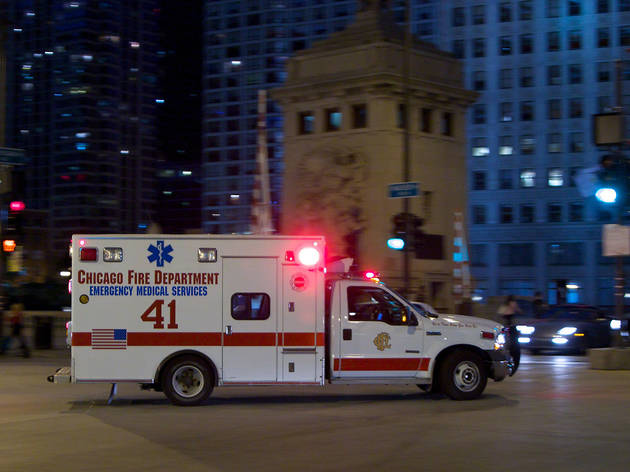 8/10
Photograph: H. Michael Miley
June 19 - Drunk woman tries to catch a ride on an ambulance Police arrested Anastasia Rhodes, 20, in North Center after she jumped on the back of an ambulance on its way to the hospital. According to DNAinfo's report, Rhodes was highly intoxicated and punched a police officer in the chest when he attempted to remove her from the ambulance. She was charged with felony aggravated battery and assault of an officer.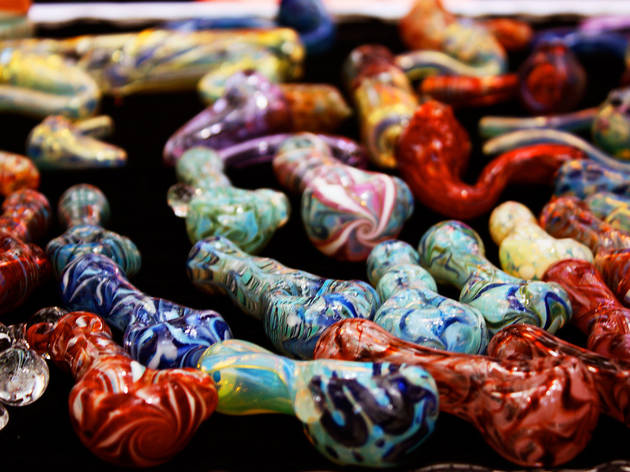 9/10
Photograph: Sarah Arnoff
June 21 - Extremely chill thief robs Wicker Park head shop When a thief entered the aptly named Dude, I Forgot head shop in Wicker Park and held it up at gunpoint, he made off with two vaporizers and a fistful of cash. The Tribune detailed the confrontation between the robber and the clerk, who begged the perpetrator to "be cool." In true Lebowski fashion, the robber responded "If you're cool, I'm cool" before running away. Police are still reviewing surveillance footage and no arrest has been made.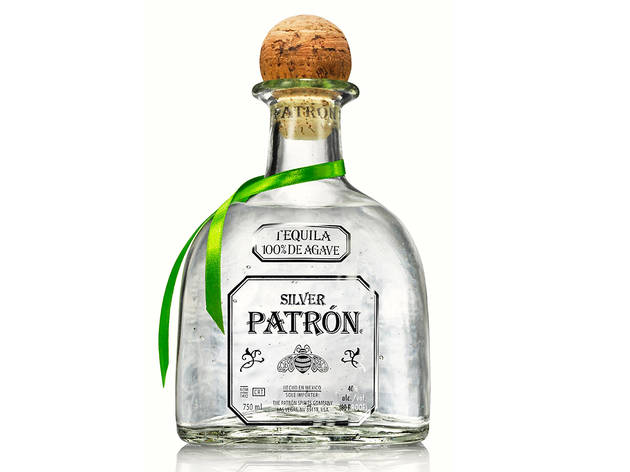 10/10
June 23 - Parolee steals tequila from a restaurant bar and hides behind a coat rack After Jhoshun Lyles, 37, asked to use the restroom at Devon Seafood, the staff noticed that a $92 bottle of Patron was missing from the bar. The Tribune reported that Lyles exited the bathroom after he poured the booze into a foam cup he had been carrying, but the smell of tequila led to a confrontation with a worker. Lyles initially apologized, but then shoved the worker out of the way and fled the restaurant with the cup of tequila. Police tracked him down in the lobby of a residential building where he was hiding behind a coat rack, soaked in tequila. Lyles was already on parole and is now being held on $100,000 bail.
Summer makes people do crazy things—maybe it's the heat, the sun or the increased consumption of hot dogs. June is a prime month for weird happenings, situated at the beginning of the season when an idea like building a floating bar and restaurant in Lake Michigan seems somewhat rational. We combed through Chicago's headlines and picked 10 of the strangest news stories from the past month.
RECOMMENDED: The craziest Chicago news stories of 2013