True Brit
British pubs are popping up all over town, but are they authentic? We enlisted an honest-to-goodness Englishman to find out.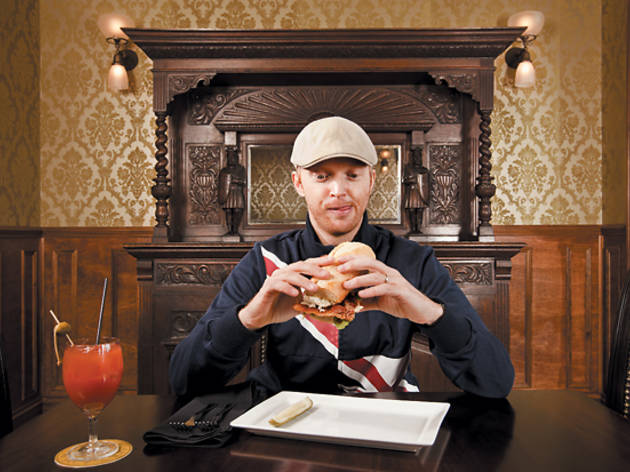 1/4
Photograph: Damien Thompson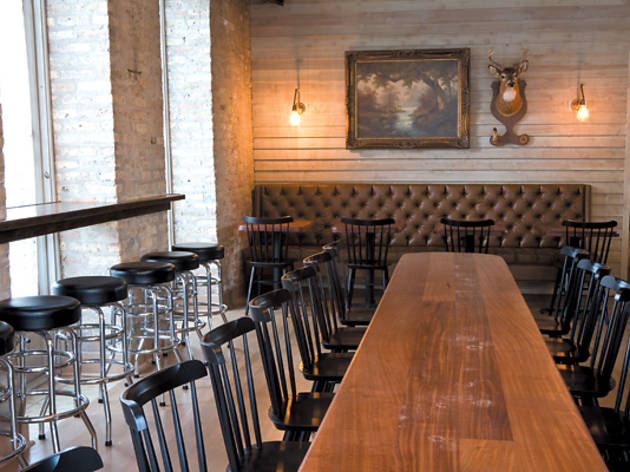 2/4
Photograph: Martha Williams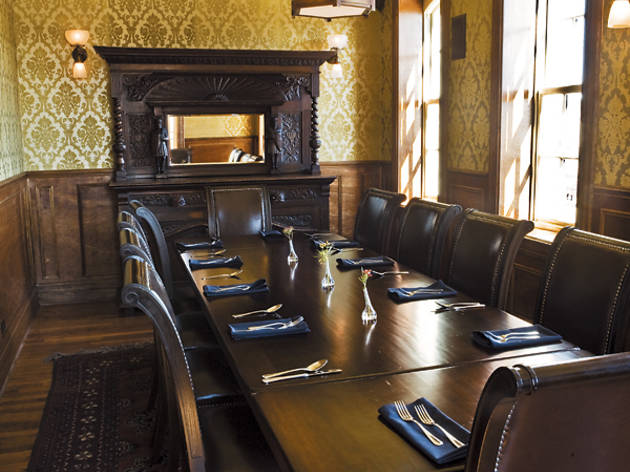 3/4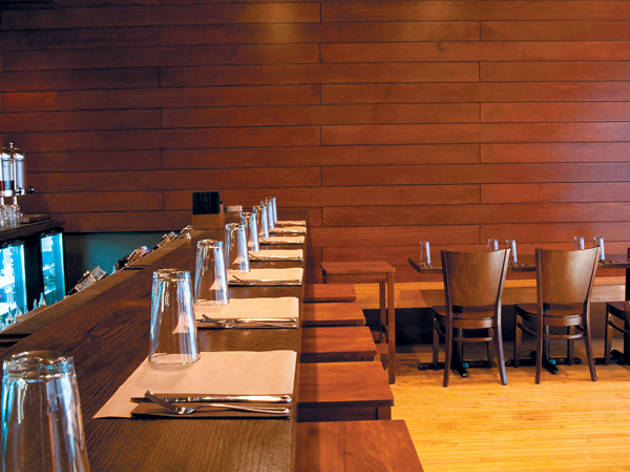 4/4
Photograph: Erica Gannett
Englishman Ben Ashford isn't impressed with Chicago's newfound love affair with British pubs, grub and ampersands (Owen & Engine, Blokes & Birds, Bangers & Lace, all of which opened in the past two months). Raised about 25 miles north of London in the village of Knebworth, the 31-year-old Edgewater resident has seen his fair share of Americanized impersonations of his hometown haunts, and he's not interested. If he needs a good dose of fish and chips or shepherd's pie, he heads to The Atlantic (5062 N Lincoln Ave), an Irish bar and grill in Lincoln Square. "The owner is proper Irish, where you really have to listen to what he says to understand him," Ashford says with a healthy accent of his own. "It's awesome. It's like being at home. He'll insult me and I'll insult him." An Irish pub? Surely, we can do better. To find out, we took Ashford on a British pub crawl to see if anything this side of the pond measures up.
Bangers & Lace
(1670 W Division St, 773-252-6499)

The vibe The deer bust on the back wall and the wood-burning stove in the back room say Canadian lodge more than British pub, but our bartender is so cool and the two-page beer list so impressive that Ashford is willing to look past appearances and give the menu a go.

The grub The trouble continues when I ask Ashford to order something British off the menu. "Hmmmm…maybe the Chicago Hot Dog?" he laughs. "Or the Foie Gras Corn Dog? That's French, so that's a fail." He settles on the Bangers Breakfast Sliders because they're served on "English" muffins. "I think that's as close as we're gonna get." Turns out, he's right. "There's not an ounce of English in it, but it's good. It's like a fancy Egg McMuffin."

The verdict "There's not one thing in here that says English. It'd be like me opening up a Thai restaurant and serving hot dogs."
Owen & Engine
(2700 N Western Ave, 773-235-2930)

The vibe Dripping in rich wood, leather, textured wallpaper and dim lighting, the first floor of this Logan Square spot epitomizes the classic English pub—with one exception. "It smells nicer than an English pub. They all smell of old, stale beer," Ashford notes. The worn Persian rugs, inviting sitting room and the enormous wooden hutch in the back room of the second floor all charm Ashford, but he has one minor quibble: "It looks real, but [in England] we wouldn't have an upstairs."

The grub Chef Charles Burkhardt is well aware of the reputation British food has among Americans, and he's tweaked the preparation of classic dishes accordingly. Ashford notices straightaway. The Meat Pie, a flaky tart shell filled with shredded pork, is tasty enough, he says, but it's nothing like the enclosed pies he used to eat with his hands at football games. The absence of a graham cracker crust and flaky chocolate on the Banofee Pie is unforgiveable, but the Fish and Chips is the best he's had in the city, and he's completely sold on the Rasher and Egg Sandwich. "After nine holes on a golf course, you always have an egg and bacon sandwich. I've never seen it in a restaurant."

The verdict It looks like a real pub, but Ashford takes off points for Americanizing traditional English fare. "It's good, but it's all what we would call 'tarted up' a bit."
Blokes & Birds
(3343 N Clark St, 773-472-5252)

The vibe The spacious room is covered in deep, rich wood: the floors, the long communal tables, the barstools, the walls, the ceiling. But unlike Owen & Engine, it all feels brand new. It's a classy option for Wrigleyville, but Ashford is starting to wonder if anyone understands the appeal of the British pub. "Apart from that [soccer] on the TV, there's nothing English about it."

The grub "English food has such a bad reputation, but it's simple. It's meat and vegetables and potatoes," Ashford says before taking a bite of the black pudding (a.k.a. blood sausage). "That's authentic," he winces, wrinkling up his face in disgust. "Ugh. It's like being on Fear Factor. This is why English food never catches on!" Oasis starts to play on the stereo, and suddenly Ashford is feeling at home. The Bubble & Squeak is far too salty, but otherwise has the perfect ratio of veggies to potatoes. The beautifully browned Shepherd's Pie has been sitting on the table for a good 20 minutes when we crack into it and steam shoots out of the top. "It should stay hot unless you poke holes in it," he says, relaying his mom's story about how wives would cook the pie for their husbands and needed a dish that would stay warm regardless of when they came in from the fields. "It's not as good as my mom's. But it's good. It's really good."

The verdict "Authentic-wise, this is much better. But if I brought my friends here they would think
it's too nice."