Hot plate
Twelve Chicago spots to eat brunch with your family.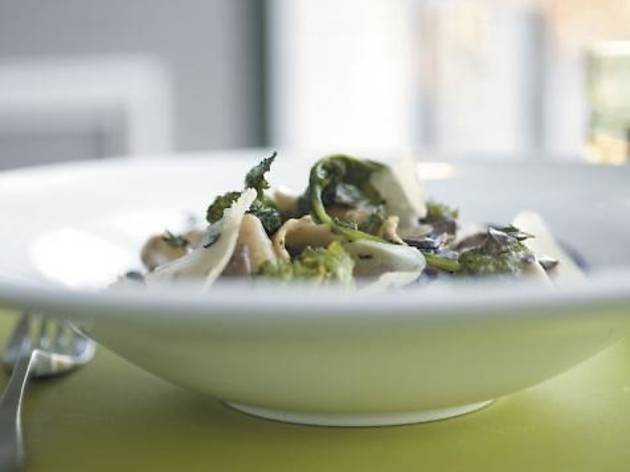 1/14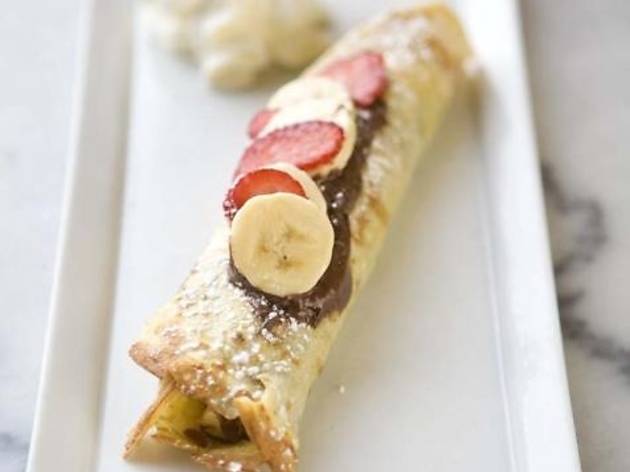 2/14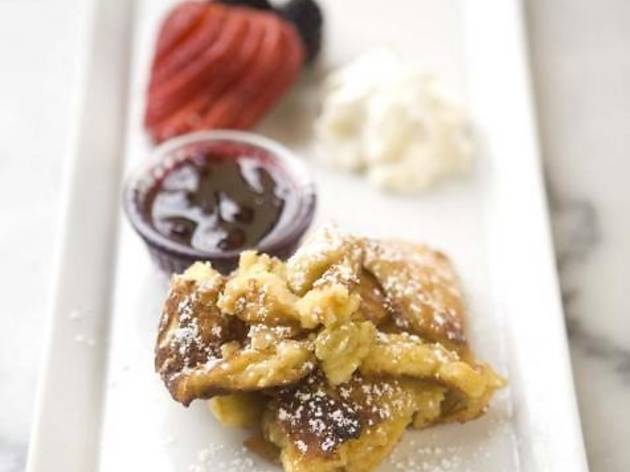 3/14
4/14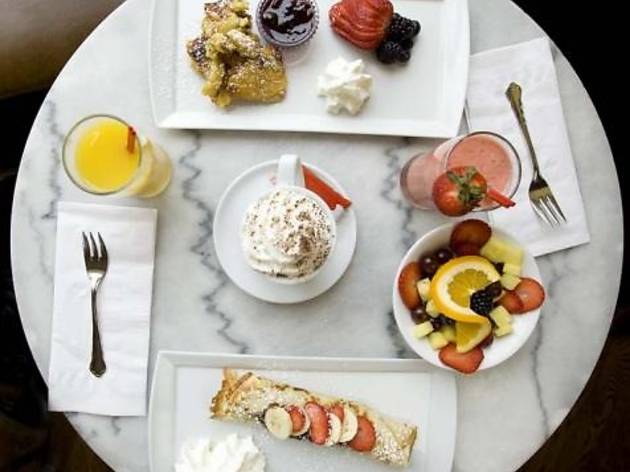 5/14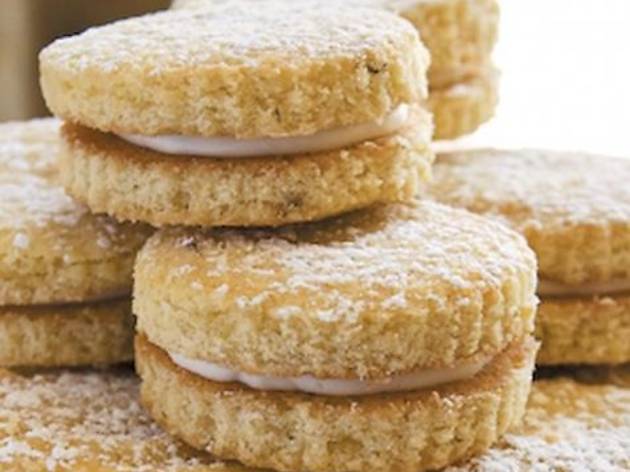 6/14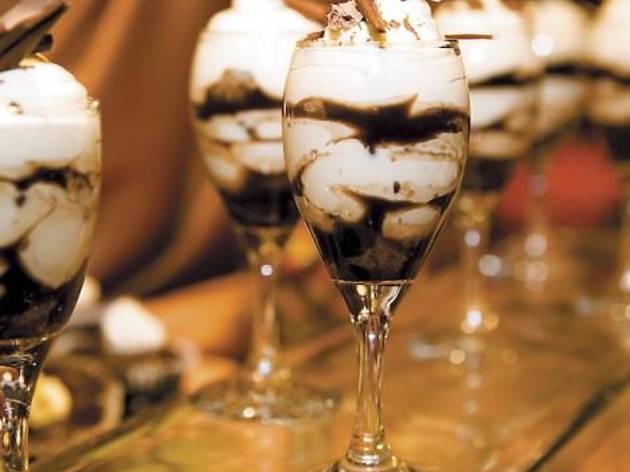 7/14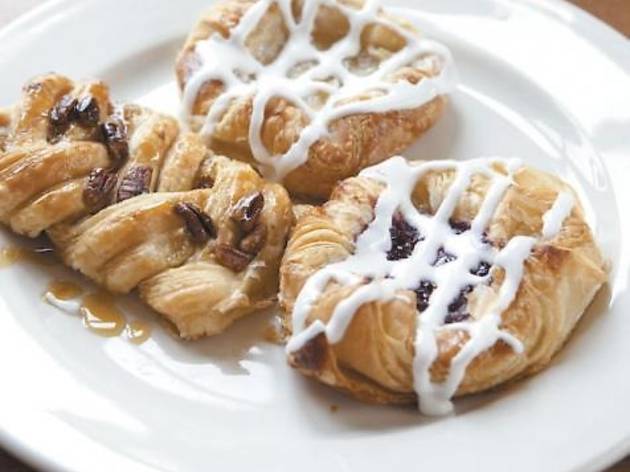 8/14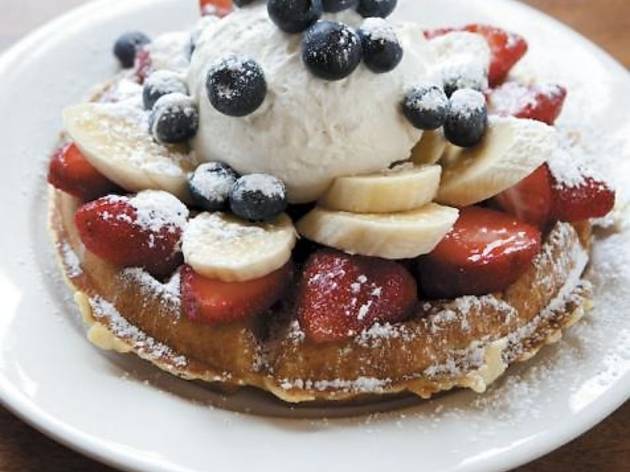 9/14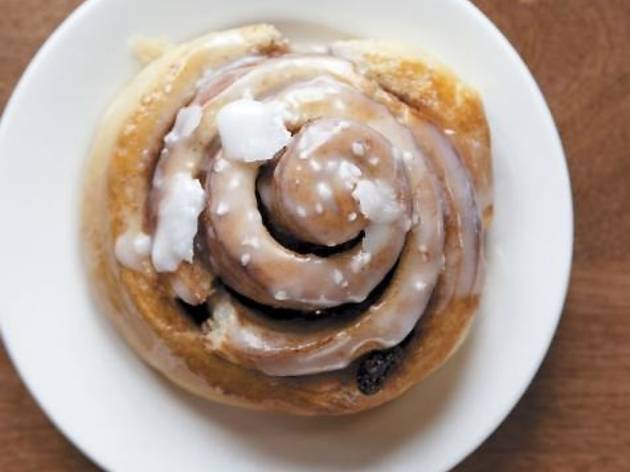 10/14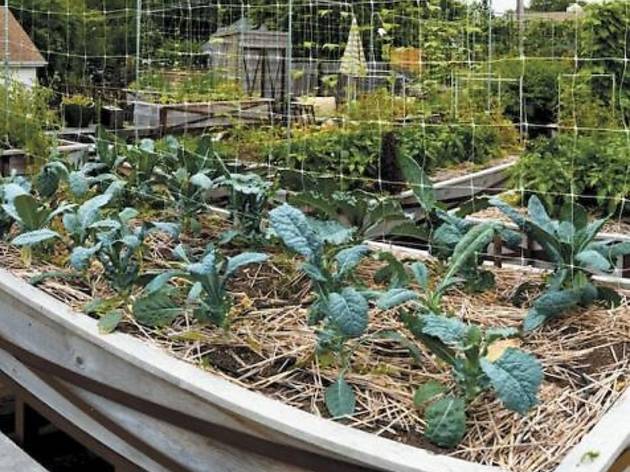 11/14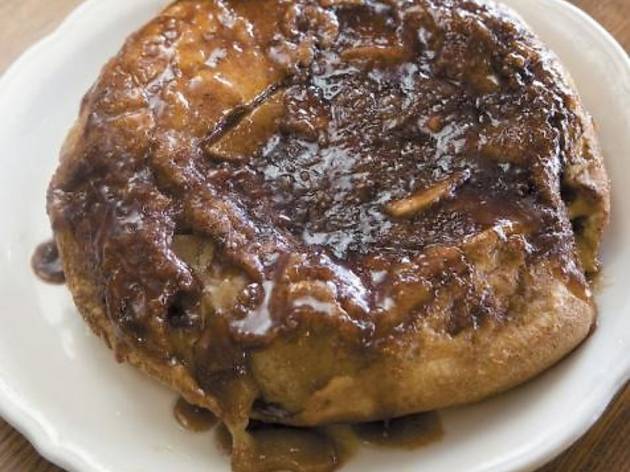 12/14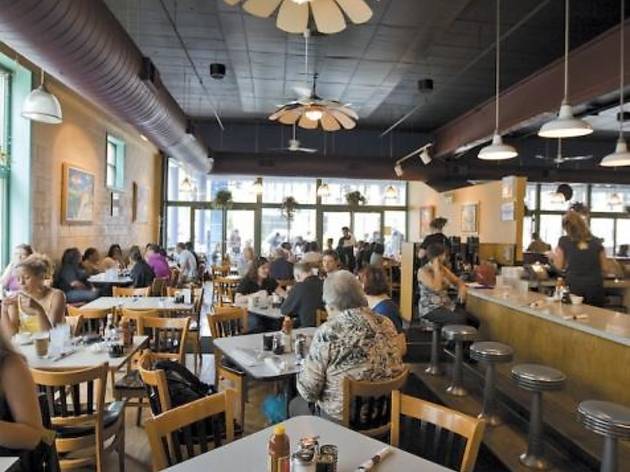 13/14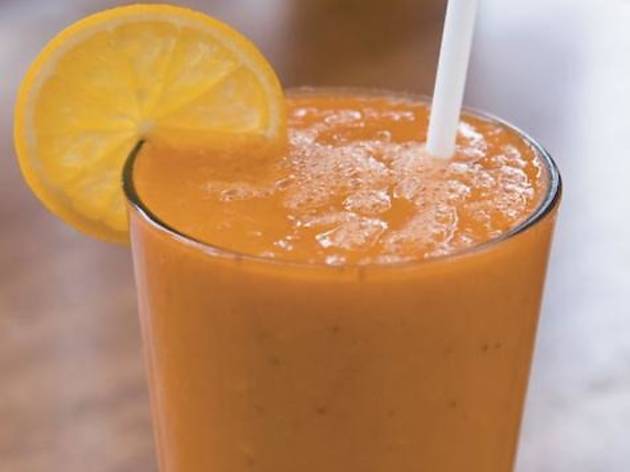 14/14
RECOMMENDED: Full guide to brunch in Chicago
Big Jones
Light and airy popovers, blue crab cakes with poached eggs, free beignets while you wait: three reasons this is among the best brunches in the city. 5347 N Clark St (773-275-5725)
Flying Saucer
Organic steak and eggs for you, tofu sweet-potato hash for your vegan teen—all for under $20. 1123 N California Ave (773-342-9076)
Golden Olympic
A short stack of perfectly fluffy pancakes for wee appetites runs just $5 at this throwback Evanston diner. 1608 Chicago Ave, Evanston (847-328-1617)
Jam
Four words: malted custard French toast. 3057 W Logan Blvd (773-292-6011).
Julius Meinl
Who cares if Junior threw a fit before he got his kaiserschmarren (caramelized pancake)? You have your baked eggs served atop a potato pancake with Parmesan and truffle oil. All is right with the world. 3601 N Southport Ave (773-868-1857) and other locations
Orange
Junior mixologists can custom craft juice blends to go along with their Fruity Pebble babycakes. 2011 Roscoe Ave (773-248-0999) and other locations
Milk & Honey
Warm weather brings coveted additional patio seating at this overflowing Wicker Park breakfast and lunch fave. (That means more chances to eat the awesome baked goods.) 1920 W Division St (773-395-9434)
Shaw's Crab House
The reward for a clean plate: a sweets table loaded with freshly spun cotton candy, lollipops, cakes and cookies. (Bonus for you: Kids eat free with a paying adult.) 21 E Hubbard St (312-527-2722)
Tre Kronor
The most expensive items on the breakfast menu at this always-packed Swedish fave top out at $8. (Hint: Try the pannekaker, thin Swedish pancakes with lingonberries, for just $6.) 3258 W Foster Ave (773-267-9888)
Uncommon Ground Devon
Take the tykes for a tour of the rooftop garden to see where the resto's tasty ingredients grow. 1401 W Devon Ave (773-465-9801)
Walker Bros. Original Pancake House
The way North Shore families flock here, those legendary apple pancakes have to be stuffed with something more than fruit and cinnamon. 153 Green Bay Rd, Wilmette (847-251-6000) and other locations
Wishbone
Cornflake-dipped French toast, shrimp and grits, and kick-butt Bloody Marys served in a cheery space start the day off perf. 3300 N Lincoln Ave (773-549-2662) and other locations