Martin Luther King Jr. Day activities for kids
Celebrate the holiday (and a day off from school) at these Martin Luther King Jr. Day activities for kids in Chicago
Your kids may not know a lot about Martin Luther King Jr. beyond "I Have a Dream," but they are well aware that his birthday means no school. It's a great day to check out one of the best Chicago museums with your kids for free (consult our list of free museum days) or head to one of the other family-friendly events in Chicago. Here are our picks for the best places to take the family to learn more about Dr. King while having fun.
MLK Day activities for kids
Things to do, Performances
The Chicago History Museum celebrates the life and legacy of Dr. Martin Luther King Jr. with a family-friendly event that incorporates spoken word, performance and crafts. Don't miss storytelling, reenactments, kids' crafts with artist Sue Romanelli and more. Activities are included with museum admission (free for Illinois residents on MLK Day).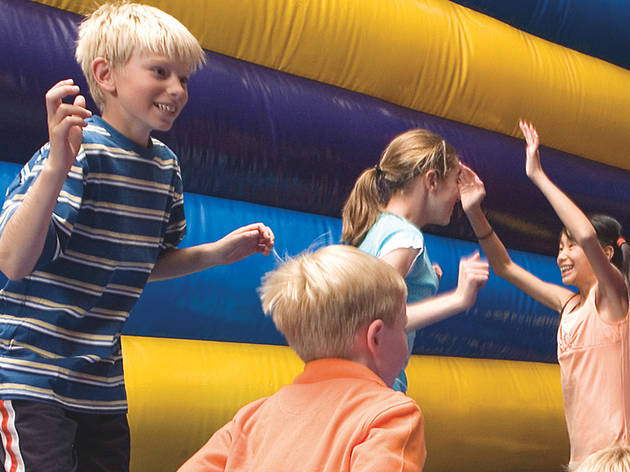 Let the little ones run wild and slide into giant inflatables during Pump It Up's special open play. The 8:30am session is for toddlers only.
Things to do, Play spaces
Bring the kids to Take a Break Play Care for music, puppets and stories from Miss Jamie, as well as sweet snacks from KIND and a hot dog stand from Hubby's Dog House. Take a Break Play Care also offers an indoor climbing and slide structure, costumes, train table, air hockey, video games, computers, a mini sports court, movie lounge and toys for all ages.